Building Supply Software realigns the priorities of building materials distributors and retailers to pivot their focus on prospering during any industry and economic climate, maintaining a solid reputation and remaining innovative.
Building supply companies may provide multiple products or specialize in niche markets, consisting of lumber, hardwood, stones, and brick; as well as supply the construction industry with cabinets, floor coverings, roofing materials, electrical and plumbing items, doors and windows. Regardless of the products distributed and sold, building supply software can ensure a 360-degree view of operations in real-time along with the necessary technological toolset to satisfy demand, cut costs, strengthen profitability, and amplify productivity.
Acctivate Building Supply Software fills a void for small to mid-sized building materials distributors and retailers as an end-to-end business management solution with capabilities that enable them to be proactive. Acctivate helps manage inventory, procurement, business decisions, pricing, orders, customers, imports and exports, multiple branches, production and more.

Building supply software for prospering during any industry and economic climate
Acctivate Building Supply Software keeps companies cognizant of their business' health at all times. Whether the economy or construction industry is in a downturn or a surge, building supply distributors and retailers can analyze every inch of their operations with user-friendly, readily available information. Best practices for inventory management also begin to surface with a complete business solution and inefficiencies can be identified and further prevented to release wasted capital and invest it wisely.
Business intelligence
Acctivate's delivery of information at both micro and macro levels enable businesses to execute the appropriate strategies, to serve customers' immediate needs and to inform staff members of operations at a role and company level.
List windows alert businesses to pertinent information at-a-glance via a simplified view of historical and active data, i.e., event timelines, key insights and more for customers, orders, products, vendors, purchase orders, and business activities.

Robust search capacity delivers prompt, accurate results that reaches to every part of the system and combined with practical navigation helps each department efficiently manage tasks.
The customizable dashboard raises critical awareness to business operations at a convenient, visual level with drill-down functionality to other areas of the system for further details.
Reporting fueled by Crystal Reports® integration provides ready-to-use, filterable reports and documents and enables the creation of unlimited, custom reports—all of which are real-time views of all sides of the business, i.e., sales, customers, products and more.
Businesses that distribute and sell building supplies are at the helm of the construction industry and when unforeseeable circumstances arise, building supply software can make a difference. When local "building booms" occur it may become challenging to keep up with the demand required by the increase in area construction projects. On the other hand, housing market declines can reduce demand. There are also factors that impact business nationally and internationally, such as increased or new tariffs that can affect prices and commodity costs of sourced goods; or the effects on the supply chain, in cases such as product shortages due to the COVID-19 pandemic during 2020. Shortages arose with countries heavily impacted by the pandemic, such as China that produces 30% of building materials and Italy that produces stone and glass.
Acctivate's Customer Relationship Management (CRM) helps businesses know in-depth information about each customer from a quote-to-fulfillment perspective. This comprehensive visibility into sales, usage, trends and customer demographics that is combined with knowing the data across the entire business, delivers insights into how to thrive during such situations, including:
Purchasing the correct quantities at the right times while improving service levels
Keeping connected with vendors and manufacturers as they work through product shortages
Evaluating other vendor or sourcing options
Considering alternative products
Examining other markets, i.e. commercial, infrastructure, DIY
Pricing product strategically to remain profitable
Import and export tools
Acctivate equips importers and exporters with the tools needed to buy and sell globally, i.e., landed cost to factor duties, taxes, VAT, freight, etc. into product acquisition for true Cost of Goods Sold, and multi-currency support.  With the end-to-end functionality of Acctivate all business activities are coordinated seamlessly to track goods throughout the process and prevent any delays in importing or exporting shipments.
Credit and collections management
Efficient tools to manage credit and collections for customers is critical in maintaining good financial well-being. Acctivate helps businesses keep stringent credit policies and manage the processes to collect payments on-time, optimize cash flow, and reduce risks due to customer debt. Disputes are settled easily as all transactions and historical data, i.e., invoices and payments are maintained in Acctivate, adding a layer of protection to the business.
Building supply software for maintaining solid reputations
Building supply businesses can serve contractors, builders, pro-dealers, retail consumers (offline and online), and big box retailers, but having the right building supply software is the difference between serving them, possibly blindly, versus exceeding expectations. A business management solution is an essential precursor to successfully handling all sales channels and managing them together in one system. With Acctivate to manage inventory, procurement, orders, and customers, businesses can push the envelope when it comes to developing a reputation that will win and retain contracts, gain favor as a preferred vendor to pro-dealers, grant retail space in big box stores and marketplaces, entice online buyers to bookmark their webstore and deliver returning customers and increased business via word of mouth.
Inventory management & advanced procurement
The foundation of keeping customers happy is ensuring accurate stock levels and knowing those levels at all times to quickly replenish inventory. Acctivate's automation and live data keeps building material distributors and retailers constantly apprised to what is needed and in what quantities to fulfill demand proactively as to not experience losing project contracts or customers, shortages, delivery delays and providing misinformation.
Acctivate streamlines inventory control and purchasing with many features including:
Complete transaction history, including inventory receipts, transfers, adjustments, etc.
Multiple units of measure support per product to define the appropriate units for stock, purchase, sell, and packaging.
A myriad of attributes that can be defined for products, including alternate IDs, measurement specs, technical specs, descriptions, and more.
Low stock alerts based on a suggested reorder quantity per warehouse per product automatically calculated using data, i.e., on hand quantity, stocking quantities and more.
Instant reordering for each warehouse with the ability to consolidate purchase orders by vendor.
Reports to help with strategic buying, i.e., inventory forecasting, overstock analysis, and demand analysis.
Vendor performance evaluation via historical data, i.e., supplier's published price, last cost paid, lead time and last receipt.
Effective vendor collaboration and communication via such means as direct emailing of purchase orders and keeping notes and records of all correspondences.
Purchase order progression through stages, such as Entered, Request for Quote, Pending Approval, Issued, in which actions associated with each stage are dynamically provided.
Drop ship purchasing with one-click sales order creation to have the order completed by the dropship vendor storing the product.
Non-stock special ordering to designate product as special-order on sales orders or as special-order products that can easily be consolidated as multiple scheduled sales orders for multiple customers into a single purchase order per vendor.
Flexible pricing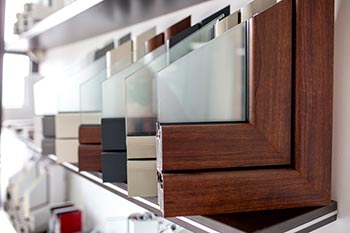 A contributing factor to maintaining and retaining customers is implementing effective pricing strategies that allow for competitive offerings. Acctivate helps building supply businesses manage the intricacies of pricing across the company, by segment, by product or by customer with pricing tools, such as:
Contract billing
Customer specific pricing, such as for pro-dealers
Volume pricing
Upselling or discounting
With the in-depth data and analytics, and the ability to capture all costs for product acquisition (i.e., landed cost), companies can ensure profitability, as well as be the preferred business when competition fails to keep up with demand.
Order management, fulfillment, and customer service
Acctivate Building Supply Software delivers the functionality building material suppliers need to sustain their customers' satisfaction from quoting to managing and fulfilling the order to delivery and ongoing customer service. The ability to serve customers at a superior level is rooted in Acctivate's ability to address the complexities of various orders, manage multiple sales channels, and provide immediate access to current and past information.
Acctivate handles orders in any state, may it be standard, open and scheduled sales orders, future orders, blanket orders, or backorders; and tracks the workflow status of each (i.e., Ready to Pick, Pick in Progress, Picked, Packaging, Shipped, etc.) to help with meeting scheduled delivery dates.
The Order Manager in Acctivate is a central hub that displays a snapshot of all orders and allows for actions to be performed in batch for processing and fulfilling (i.e., scheduling, changing workflow status, printing/emailing documents, creating picklists, invoicing, creating shipments and more). When handling high volume orders and shipments, a considerable amount of time can be saved with the comprehensive functionality this single window provides.
Reputable building material distributors and retailers also make a buyer's journey via any sales channel seamless. With all operations under one roof in Acctivate, customers purchasing building supplies are guaranteed a superior experience, whether they are ordering in-store, over the phone, online through an eCommerce platform, or via EDI as a trading partner for a big box retail store.
Take orders based on real-time inventory availability
Pick orders quickly and accurately
Simplify payments, including credit card processing
Ship on-time with integration to multiple carriers
Issue credit returns or exchanges easily
Precise, accelerated order entry, picking, and route delivery via mobile barcoding devices
Serve return customers quickly and accurately with direct access to shipment tracking and all order history
Maintain excellent communication with customers throughout the entire sales process
Building supply software for remaining innovative
Innovative businesses come out on top in competitive markets and Acctivate is known for growing with companies as they look for ways to innovate and reap gains from it. As previously mentioned, Acctivate includes CRM functionality, which when coupled with its overall business intelligence features, empowers building materials businesses to make informed decisions related to innovation, such as offering sustainable materials or responding to consumer trend shifts to styles like minimalism. As a complete business solution, Acctivate helps businesses innovate in a variety of ways.
Multi-branch functionality
When businesses experience growth that enables the opening of multiple locations, business supply software can help manage each branch. The physical location, typically a storefront for retailers, can be defined in Acctivate so that product can be stocked and shipped from the established branches. Each branch can also be tied to virtual or physical warehouses and those warehouses can have defined locations, i.e., bins, aisles, etc. Acctivate's multi-branch functionality gives building materials businesses insights into the performance of each branch to help ensure success.
EDI and eCommerce
While there are large retailers that may be competition to smaller businesses, opportunity could emerge in partnering with such retailers, i.e., Grainger®, Lowe's®, The Home Depot®, etc. Acctivate integrates with top EDI providers (TrueCommerce, B2BGateway, SPS Commerce) to adhere to big box retailer (trading partner) requirements and maintain ongoing, solid partnerships. Acctivate EDI manages the process of selling to trading partners by automating the exchange of purchase orders, invoices, and advance shipping notices.
Gaining more exposure by having a webstore can bring growth especially as it becomes a more mainstream method of purchasing goods. Acctivate integrates with popular eCommerce platforms, such as Magento, Volusion, Shopify, BigCommerce, WooCommerce, Amazon and many others, achieving an optimal experience for customers and business operators alike. With Acctivate and its management of all orders, businesses can always be reassured that the correct product availability is displayed for web store customers, minimizing shopping cart abandonment. Acctivate automates the syncing of orders, tracking information, product availability and customers between Acctivate and the web store, which can be set at time intervals to accommodate high order volume.
Manufacturing
Acctivate also supports distributors, who manufacture and remanufacture products, enabling work order stages to be tracked throughout production and costs to be monitored to determine margins and reduce any waste. Acctivate's multi-level BOM (Bill of Materials) helps manage components of finished goods for kits that are built to order and assemblies that are built for stock.
Building supply software that powers the entire business
From production to procurement through sales and distribution to delivery, Acctivate Building Supply Software coordinates and oversees everything—while QuickBooks® is managing finances as a fully integrated solution. The result simulates ERP functionality without the high expense of the typical ERP solution.
Backed by solid database technology with Microsoft® SQL Server as the foundation to secure and maintain all business data, Acctivate delivers readily available, well-connected information regarding all facets of a business. Acctivate also supports deployment options based on the business' needs of hosting on premise or in the cloud with support for various hosting provider integrations.
A clean and concise user interface enables processes to follow a logical flow to easily accomplish tasks and track all phases. For instance, Acctivate can guide users after a new quote or order is created via "Next Action" buttons that intelligently appear and an "Actions" menu to easily advance and process an order from scheduling to approving credit to creating picklists to packaging shipments to creating invoices and other potential next steps.
Get started today!
Learn how Acctivate can address your specific needs in the building supply industry and be on your way to spending more time running your business and less time managing a system.
Call us at 817-870-1311 or request a free trial.