Built For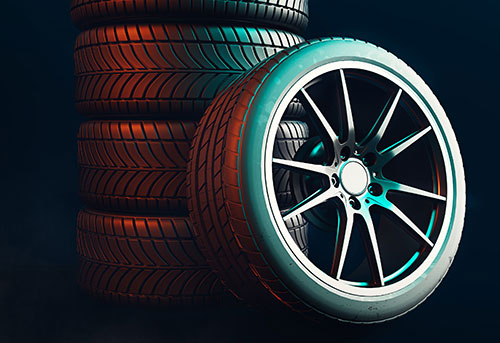 Tire inventory software with inventory, purchasing, and business management for small and mid-sized tire distributors, wholesalers, and online retailers.
Tire inventory software
As of 2017, according to Statista, 272.5 million vehicles were registered to households and businesses across the United States. Considering the average vehicle has four wheels, the number of tires needed for off-the-lot and replacements is astronomical.
Needless to say, U.S. commuters and commercial drivers are extremely reliant on tire distributors and online retailers to supply seasonal, performance, and specialty tires year-round.
Tire inventory software is the solution for tire distributors and online retailers seeking to optimize operations, lower costs, reduce overhead, and fortify their business for sustainable growth.
Keeping cars, trucks, and commercial transporters outfitted with safe, proper tires is a never-ending job – implementing an inventory and business management solution is the effective way to alleviate the stresses and challenges tire distributors and online retailers face.
Tire inventory software with powerful inventory and mobile warehouse management, advanced purchasing, robust omni channel fulfillment, and dynamic serial number control

Tires for passenger vehicles. Tires for SUVs. Tires for the summer heat. Tires for freezing winters. Tires for lawn mowers. Tires for speed – and, the list goes on. As innovation continues to target the industry, types of tires will continue to change and grow to accommodate the types of conditions and vehicles and machines in the market. Effective inventory management for a tire business comes through automation and centralization.
With Inventory Management:
Control an unlimited number of products.
Monitor inventory in real-time in multiple locations.
Assign one or several alternative product IDs, including SKU, vendor part numbers, UPC/GDSN, manufacturers' part numbers, industry-specific codes, etc.
Easily search through inventory by product IDs or descriptions.
Set alerts for low-stock.
Receive automated suggested re-order amounts.
Automate purchase orders.
Track & trace inventory even after purchase.
Acctivate tire inventory software with robust mobile warehouse management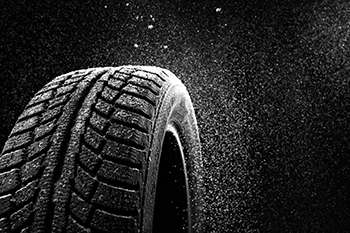 What makes warehouse management mobile? Barcoding and mobile devices. A tire distributor's warehouse(s) needs to be effectively managed in order to lower costs by reducing labor, eliminating errors, and speeding fulfillment. With the assistance of barcoding and mobile, streamlining inventory receiving, transfers, counts, as well as picking and packing, become much faster, more accurate tasks.
With Acctivate's Mobile Warehouse Management System:
Easily track inventory availability and warehouse location.
Minimize labor with mobile order picking – warehouse employees scan product barcodes with quantities needed.
Perform swift inventory transfers.
Perform speedy inventory counts.
Easily adjust inventory quantities.
Set alerts for pre-committed inventory.
Create sales orders on-the-go with a mobile device.
Easily receive orders into the warehouse.
Boost order fulfillment.
Tire inventory software designed for QuickBooks users
Acctivate supports a seamless, direct integration with QuickBooks, allowing tire distributors and retailers the freedom to maintain and manage financials with the accounting software, while optimizing inventory and business management.
Tire inventory software with advanced purchasing
Tire distributors and online retailers purchase tires directly from manufacturers or brand wholesalers. Considering where tires go when they are purchased – vehicles used for carrying people and goods – the quality of tires is just as important as the price. Advanced purchasing allows users to set the vendor standards, monitor performance, strengthen beneficial relationships and eliminate under-performing partnerships, while also providing insight into what vendor offers the best-quality tires at the right place at the right time.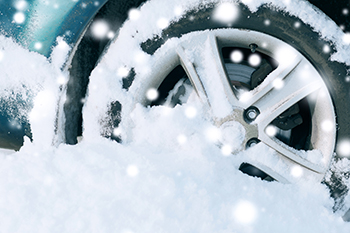 With Advanced Purchasing:
Streamline purchasing processes.
Ensure proper inventory at the least investment.
Stop unauthorized purchases.
Increases vendor accuracy.
Evaluate & monitor vendor performance.
Enjoy spend management & budget control.
Easily spot savings opportunities.
Acctivate tire inventory software with best-in-class omni channel fulfillment
No matter how you do business and where you sell, Acctivate omni channel order fulfillment can handle it. From phone and email orders to web store sales and EDI trading, the equal management of orders is necessary to ensure quality customer service.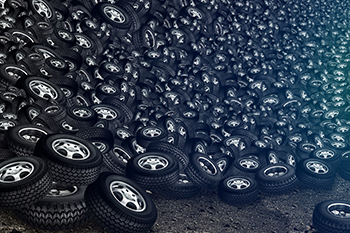 With Omni Channel Fulfillment:
Easily manage orders from eCommerce, EDI, phone, email, catalog, and counter sales.
Orders can include products, service fees, shipping fees, handling charges, and any other chargeable item/activity.
Sort, filter, prioritize orders quickly.
Speed up order processing time with mobile picking & packing.
Eliminate most manual data re-entry through automation, promoting accuracy, time savings, and lower costs.
Integrate directly with shipping carriers/solutions of your choice – the best way to strengthen carrier relationships, evaluate carrier rates, negotiate delivery fees, etc.
With eCommerce:
Integrate with one or more well-known eCommerce platforms such as WooCommerce, Shopify, eBay, BigCommerce, etc.
All product attributes, including image and description, available on web store(s).
Configure web store order sync to run automatically at preferred intervals.
Online orders are handled like any other order in Acctivate.
Batch process online orders in a few clicks.
Process credit card payments in real-time.
Drop ship & 3PL support.
With EDI:
Integrate with reputable EDI providers (SPS Commerce, TrueCommerce, B2BGateway).
Access thousands of trading partners such as Walmart®, Costco®, Discount Tire®, Pep Boys®, etc.
Easily handle large and/or complex orders.
Eliminate manual data re-entry and automate routine tasks.
Speed up order and transaction processing.
Significantly reduce business expenses, overheads.
Strengthen trading partner relationships.
Tire inventory software with dynamic serial number tracking
Quality assurance of tires bought and sold is extremely important, especially in the case of a recall or serious accidents where the tires of the vehicle can be found at fault. Tracking and tracing serialized tires, end-to-end, is done quickly and simply with Acctivate.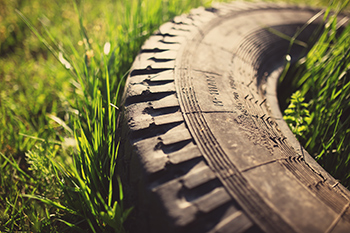 With Acctivate's serial number tracking:
Track an unlimited number of serial numbers.
Pre-assign specific serial numbers for the warehouse to pick or allow warehouse personnel to pick any number and record it when shipping.
Capture expiration dates, test certifications, specifications, and related references.
View the complete history of product and customer who receives it through lot/serial number lookup.
Track warranties.
Track expiration dates.
Easily search and report on products through lot/serial number.
Easily track and manage issues, bugs, service issues and product enhancements.
Acctivate tire inventory software is an affordable, easy-to-use solution, perfect for tire distributors
Get Started Today!
Discover how Acctivate can transform your business. One of our Acctivate specialists would love to talk to you and discuss your specific business needs.
Call us at 817-870-1311