CMA Accounting and Consulting, Inc.
CMA Accounting and Consulting has been delivering software solutions since 1998. Their founding member has been QuickBooks Certified since its inception. Therefore, they believe their customers should get the attention that their investment and livelihood deserves. Software investments can be significant and span several years.
They take the time to learn their customers' situation, and deliver a cost-effective solution. Their solutions usually involve QuickBooks Enterprise, or QuickBooks Point of Sale. With increased demands of business, they recommend the best add-ons when needed, such as Acctivate.
They also offer cloud-based Point of Sale solutions powered by Revel.
Also, if customers wish to avoid maintaining their own IT equipment and networks, they assist in moving to the cloud or outsourcing that aspect.
They are Michigan's top seller for QuickBooks. They work with many business types, with their top four being construction, manufacturing, distribution, and retail.
CMA Accounting and Consulting wants you to know:
According to Intuit surveys, we have one of the highest customer satisfaction ratings in the country! We take the time to help you choose the right product at the best price for your business. This is a direct result of our focus on accounting software. (There is never a tax season for us!)
Contact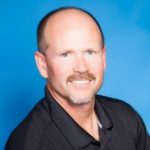 Greg DeLand, CPA
248-396-6955
www.qsavings.biz


More about Greg of CMA Accounting and Consulting
Greg founded CMA Accounting and Consulting in 1998. Since then, he has also held the title of Certified QuickBooks Advisor. He helps SMBs nationwide by delivering cost-effective QuickBooks software solutions that improve their business processes.
Throughout the years he has earned Intuit awards including: Rookie of the Year – USA; Enterprise Top Sales – USA; and Top Performer FY2014 – Central USA.
What excites me the most about my work is delighting customers with a cost-effective solution that delivers results, making them more competitive."
---
My personal mantra is: "Keep pushing… don't stop."
---
I bring my clients objectivity and competence to make sure they're getting the right solution for their needs."
---
One thing people would never guess from looking at me is: I'm an excellent water skier.
---
One thing I can't live without is: humor.