New Business Directions of North Conway, NH
New Business Directions helps companies run more smoothly and profitably long-term by guiding them through efficient business systems set up, clean up, training and maintenance. They specialize in services for construction, retail, manufacturing, and non-profit businesses. They are located in North Conway, New Hampshire.
New Business Directions wants you to know:
You have passion for what you do – so spend more time doing what you love, and less time doing what you don't. We can help you create order out of chaos and improve your bottom line by streamlining processes.
Contact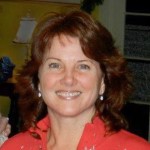 Rhonda Rosand, CPA, Owner
603-356-2914
info@newbusinessdirections.com
newbusinessdirections.com


More about Rhonda
Rhonda is a business coach and trainer, who founded New Business Directions in 1992. She has worked in the accounting profession since 1986 and became a QuickBooks® ProAdvisor in 2005, in which she holds many QuickBooks certifications. She lays a foundation of success for businesses by setting up and cleaning up their QuickBooks files and teaches them how to maintain that efficiency.
I love contributing to the success of our small to mid-sized business clients, streamlining the process and creating order out of chaos."
---
I'm the biggest fan of: cloud based hosting.
---
My unique qualities as a consultant are the CPA advantage I bring to clients and the fact that I have owned several businesses myself. I know what it takes to make it work and I can see the big picture. It's not just about hardware and software and implementation of an accounting system. It's about the whole business – from marketing strategy to systems and procedures to employee engagement."
---
My idea of fun is: hiking to a muddy pond with my dog.
---
I am really enthusiastic about helping my clients and it shows in everything I do. I am high energy; a fellow CPA calls me a high-octane CPA."
---
Something random about me is: I'm a certified personal trainer.
---
Hopefully the best moments in my career are yet to come, but the things that have really catapulted the success of New Business Directions have been the Accountant$ Accelerator program with Sandi Smith Leyva, Scaling New Heights and QuickBooks Connect; as well as meeting other ProAdvisors and sharing our successes and challenges.

Recently, my membership in the Toastmasters Club and conquering my fears of public speaking have been quite pivotal."