Acctivate Technology Partner
SPS Commerce

SPS Commerce
SPS Commerce Integrated Fulfillment (EDI) for Intuit QuickBooks is a scalable web-based EDI platform and a dynamic solution for Acctivate users selling to big box retailers. The SPS adapter for QuickBooks is trusted by more than 1,200 QuickBooks users.
The SPS adapter facilitates a seamless exchange of data, eliminates manual data entry, reduces errors and inaccuracies and provides compliance for trading partners. It also offers native support for the most common and prevalent accounting documents, including purchase orders, invoices, and credit adjustments.
Used in parallel with your Acctivate system, you can meet your trading partner's requirements including: drop shipping, ship-to-store, ship-to-distribution center and much more.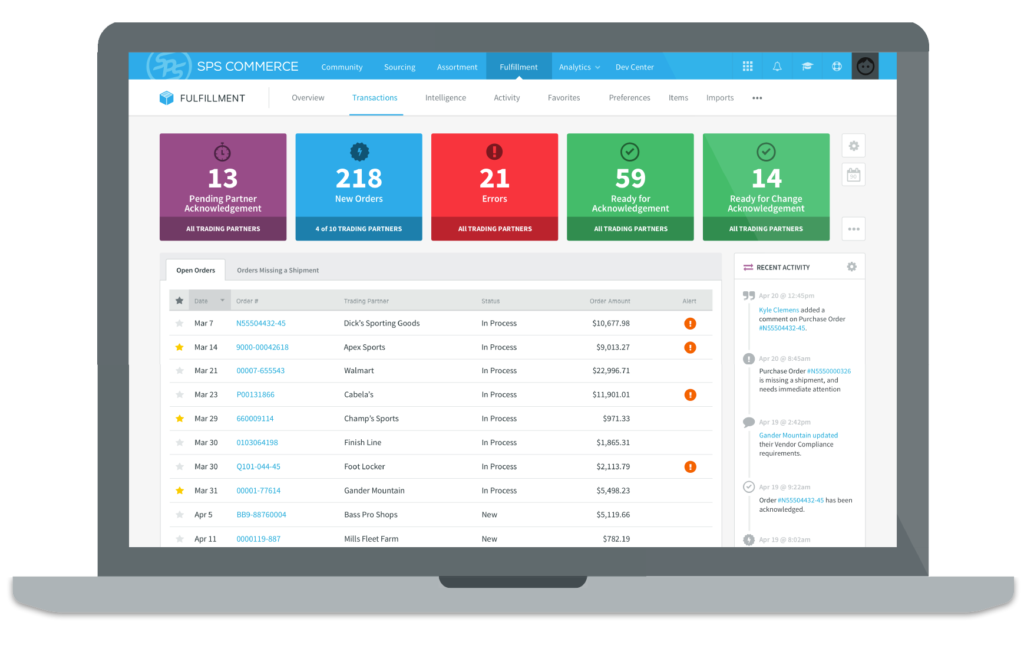 SPS Commerce & Acctivate
Seamless connection to Acctivate, eliminating data re-entry
Reduces errors and labor costs
Streamlined order management and fulfillment
Faster processing and transaction time
Easy access to thousands of trading partners

About SPS Commerce
SPS Commerce perfects the power of trading partner relationships with the industry's most broadly adopted retail cloud services platform. As a leader in cloud-based supply chain management solutions, they provide proven integrations and comprehensive retail performance analytics to thousands of customers worldwide. SPS Commerce is headquartered in Minneapolis, MN.