Acctivate Technology Partner
V-Technologies

V-Technologies
StarShip by V-Technologies is an integrated shipping software that provides real-time integration with Acctivate by updating the tracking information along with the cost for the shipment once the order is processed in StarShip.

StarShip allows the end user to import their packed shipment into StarShip, in order to capture all the pertinent details of the shipment and the specific items being shipped. Once the customer has the information loaded into StarShip they can rate shop the shipment so they can choose the carrier who might be the quickest or cheapest to deliver. The end user can process the shipment and have their shipping documents print while the tracking and cost are updated in Acctivate.
V-Technologies & Acctivate: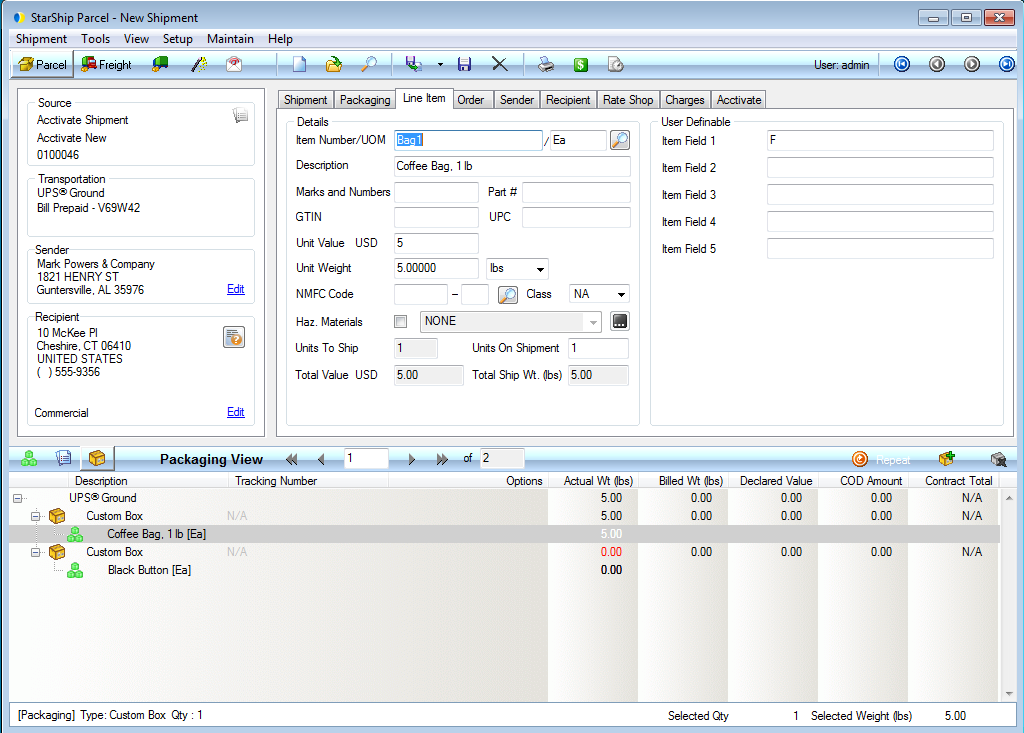 Multi-Carrier and Multi-Mode Platform
Ability to Automate LTL and International Documents
Line Item Integration that allows for orders to come packed inside specific package types
Rate Shopping that shows LTL and Parcel rates with your licensed carriers
Discounted USPS Rates Offered
Ability to provide custom labels and packing lists
Real-time write back of tracking and cost information back into Acctivate

About V-Technologies
Founded in 1987, V-Technologies is a leading provider of integrated shipping software solutions. They celebrate their 25 years by continuing to expand their offerings and staying focused on developing sophisticated shipping solutions that remain easy to use and implement. Their niche is integration – providing the link between ERP, accounting and business applications and the warehouse resulting in faster, more efficient, shipment processing as well as front office visibility.