What's New in

Discover the new features in Acctivate Version 11.1 …Now Available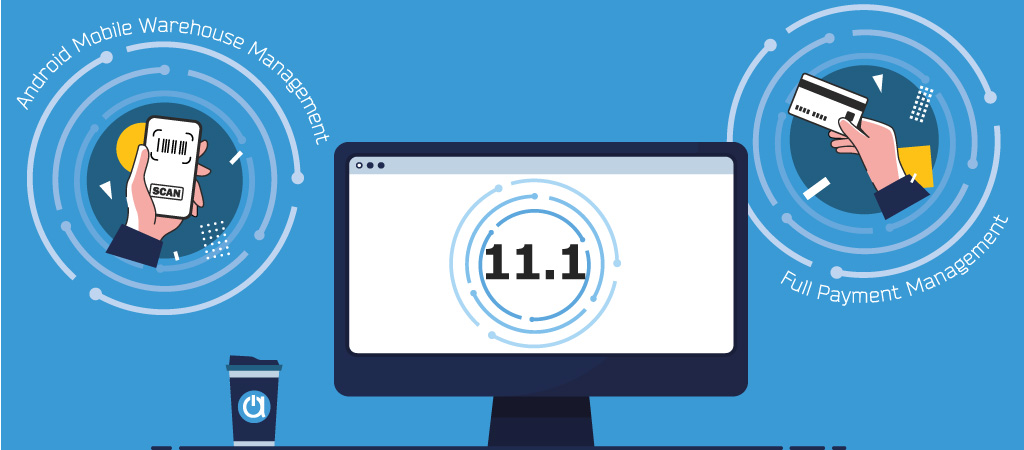 Acctivate 11.1 introduces enhancements designed to deliver more stability and a superior user experience starting with installation to mobile operations on Android devices, complete control over customer payments, and additional simplified processes.
Watch the 11.1 Features in Action
Android Mobile Warehouse Management
At-a-Glance

Download from Google Play Store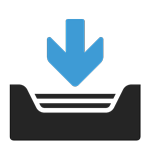 Android Order Picking Module

Android Receipts Module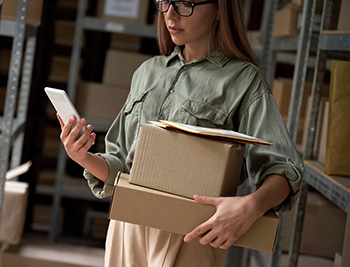 Acctivate 11.1 introduces the ability to receive inventory and pick orders via Android mobile devices with embedded barcode readers. Prior to version 11.1, mobile warehouse management was solely available for certain Windows Mobile compatible devices.
Android Mobile Warehouse Management delivers simplicity throughout with:
Straightforward installation from the Google Play Store
Streamlined process for webservice connection
Sleek, modern interface of the mobile modules
Intuitive, user-friendly functionality to perform tasks quickly and easily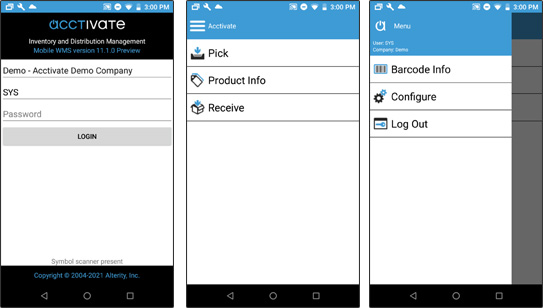 Android Order Picking & Picklists
Pick orders throughout the warehouse with precision and speed on an Android device to meet fulfillment expectations:
Scan bin-location and product barcodes for an error-free picking process.
Promptly locate orders within the easy-to-use module.
Filter orders by branch, workflow status & requested date.
View all orders awaiting picking and in progress.
View order number, customer and the Acctivate user picking the order.
Get instant access to product details, billing and shipping addresses, shipping method, and view & add notes.
Follow picklists to pick one or more orders with logical navigation to each product location within the warehouse.
Complete picking in a timely manner to deliver orders on-time—all while on-the-move from an Android device.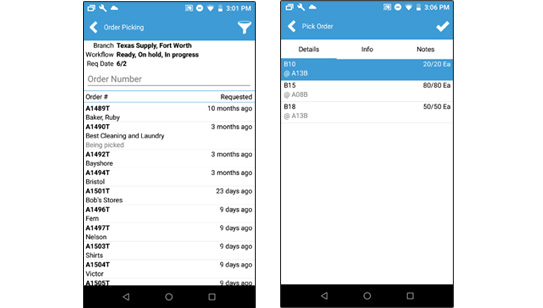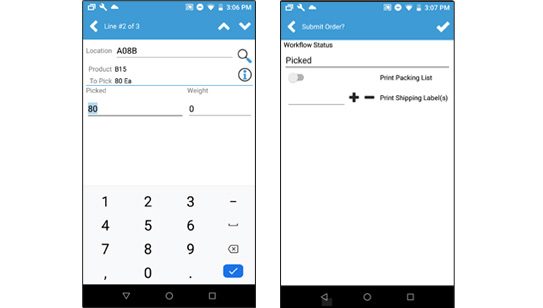 Android Inventory Receiving
Instantly receive inventory into the warehouse on an Android device upon arrival to restock shelves:
View purchase orders that need to be received.
Scan products into inventory directly from your Android device via the barcode.
Capture lot and serial numbers for received product.
Receive product into the correct warehouse and locations within the warehouse.
Immediately verify that the correct product & quantities have been received.

Full Payment Management
At-a-Glance

Apply Payments Anytime

Handle Pre-Payments

Seamless Credit Card Processing
Acctivate 11.1 adds the ability to receive and enter payments without creating an invoice. Accommodate payments made by customers at anytime and pre-payments to save as a credit that can be applied to one or more future invoices.
Access Acctivate's Enter Payment window quickly to apply payments in no time, especially when serving customers over the phone or on location. View all open invoices for each customer and apply payments for specific invoices, auto apply the payment across multiple invoices, or enter as a pre-payment that can be applied at a later date not against any specific invoices.
For credit card payments, integrate with QuickBooks Payments* to process payments in Acctivate. For credit card charges processed outside of Acctivate, save on the customer's account via the Enter Payment window.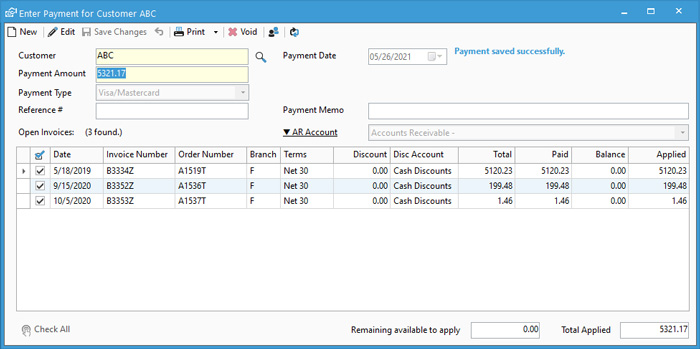 Additionally, with full payment management in Acctivate:
Accept payments made with cash, check, credit card, and wire transfer.
Set permissions for users who should not access the payment window and those that should view only or fully maintain.
Print or email payment receipts.
Apply discounts to payments, such as for early payment.
For customers that pay in multiple currencies, view exchange rate with the ability to override it.

View payments in the Customer List screen of Acctivate on-demand with filters for easily pinpointing the info needed with drill-down to sales orders and invoices. Also, view payments by account receivable branch.
Additional Enhancements…

Easy installation process

Updated API for Shift4Shop web store integration

Streamlined Shopify web store authorization process

Simplified Gmail setup
*
QuickBooks Payments
is the preferred payment processor for Acctivate, however Authorize.net is also supported.