What's New in

Acctivate Version 11.3
Key Features:
Improved Customer & Product List Windows
Acctivate 11.3 improves user interface of the Customer and Product List windows for more consumable information at a glance. Both List windows introduce a repurposed right panel that focus on recent and key activity.
Enhancements to the Customer List Window – Account tab & Product List window – Product tab include:
New customer & product summary key metrics
Card style key account information
More visual feedback on key decision making information
Uncluttered presentation of fields and data
For the Product tab, simplified layout with the product image now visible by default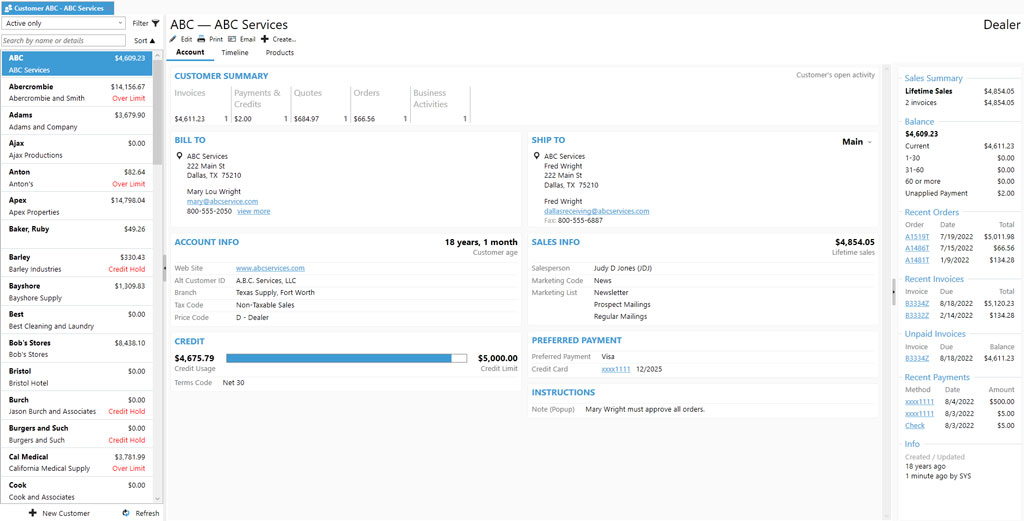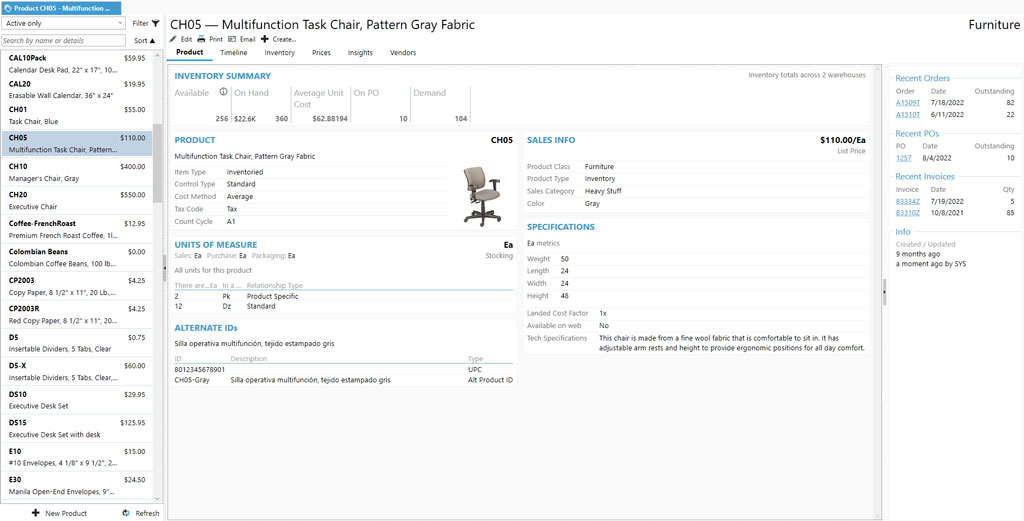 The Inventory tab of the Product List Window is refreshed with an inventory summary for key metrics, and a card style look with warehouse info and focused metrics.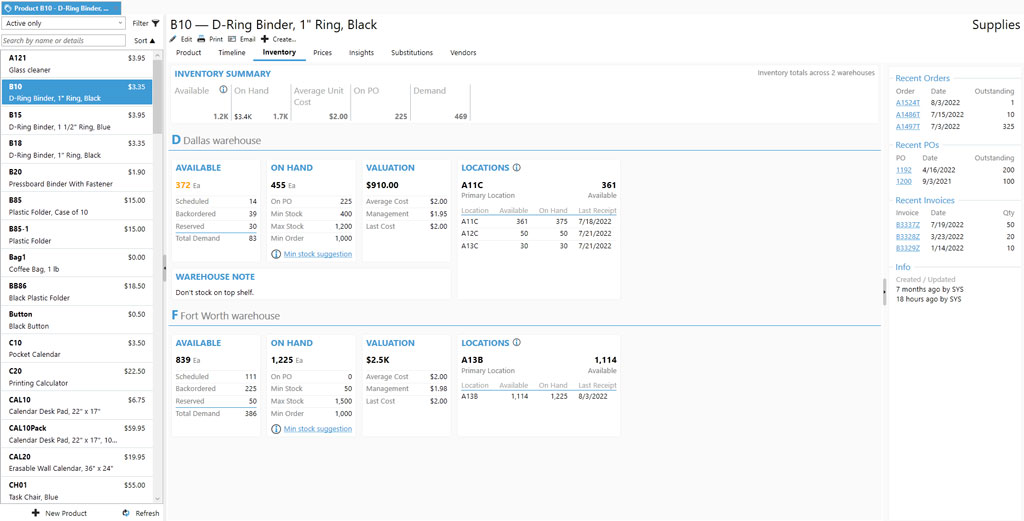 Android Inventory Transfers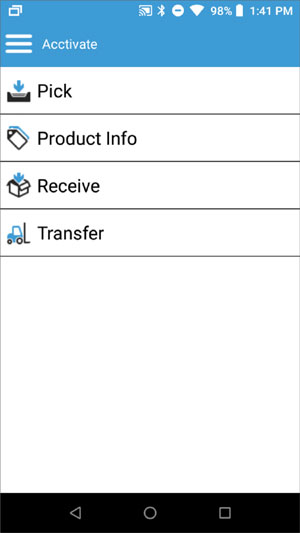 Android Mobile Warehouse Management delivers simplicity throughout with:
Straightforward installation from the Google Play Store
Streamlined process for webservice connection
Sleek, modern interface of the mobile modules
Intuitive, user-friendly functionality to perform tasks quickly and easily
If using Acctivate Mobile for Android, access the preview on Google Play.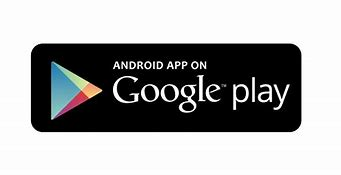 In Version 11.1, Acctivate introduced mobile receiving and picking on Android mobile devices with embedded barcode readers after solely supported certain Windows Mobile compatible devices. Version 11.3 expands the mobile functionality available on Androids further with the addition of inventory transfers.
Effortlessly transfer inventory across multiple warehouses and/or multiple locations within a single warehouse:
Achieve optimal warehouse organization with streamlined transfers.
Quickly scan barcodes to transfer inventory from one warehouse and/or bin location to another.
Ensure data accuracy with scanning rather than manual entry during transfer sessions.
Replenish inventory from your bulk locations and warehouses with ease as product is depleted in your picking locations.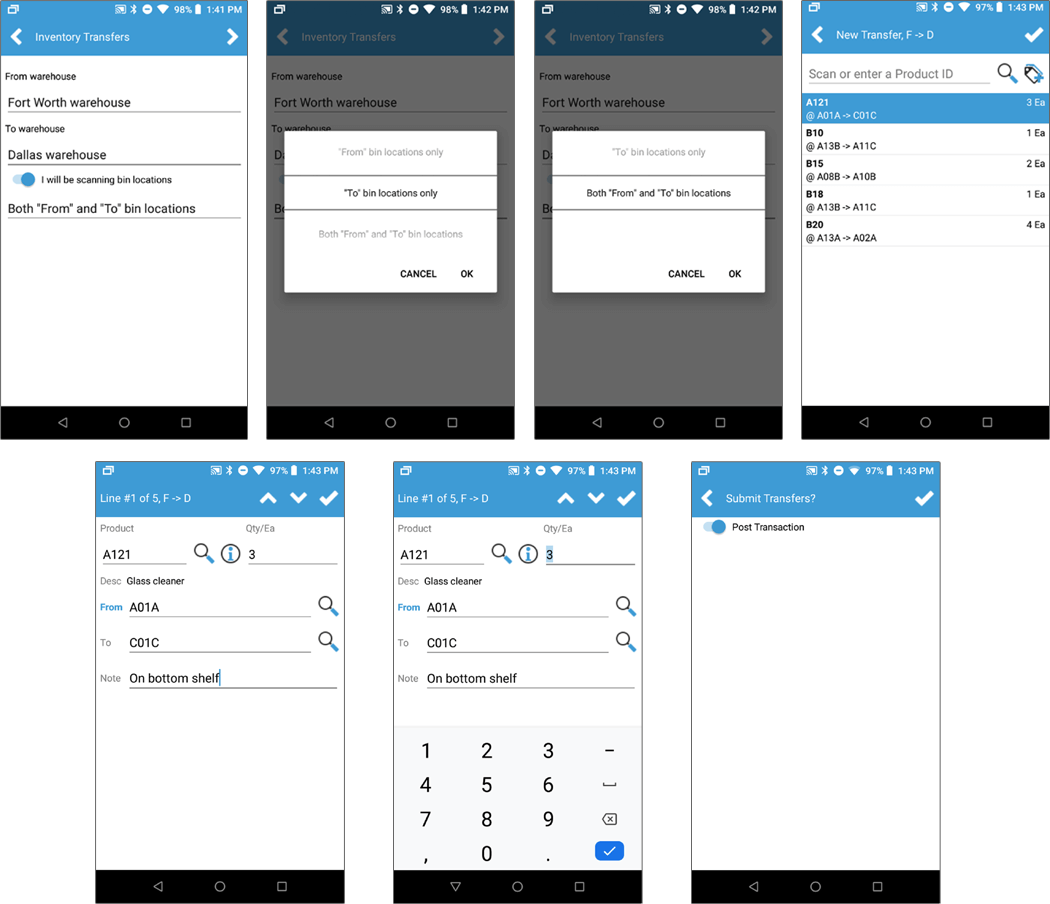 Acctivate Version 11.2
Key Features:

eCheck Processing
Support for eCheck processing through QuickBooks Payments.

Improved Timelines
Layout improvements to timeline views of List windows for better access to active & historical data.
eCheck processing with QuickBooks Payments
Previously, Acctivate introduced full payment management for all methods including credit card processing through QuickBooks Payments. Acctivate 11.2 added to that feature with the ability to process eChecks using QuickBooks Payments, as well. With QuickBooks Payments being the preferred merchant of Acctivate, businesses can experience a seamless process to get paid instantly and have accurate books with direct integration to QuickBooks Desktop.
Small to midsized business gain competitive advantage with eCheck payment support:
Save time with electronic processing versus paper check payments.
Reduce past due payments from customers with a way to accept recurring payments.
Reliable source of payment with transactions processed via the ACH network.
Affordable processing fees via QuickBooks Payments.
Leverage data encryption for secure transactions on the merchant & customer side.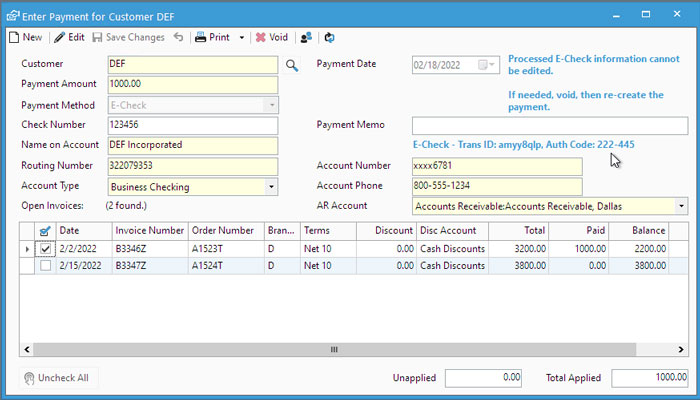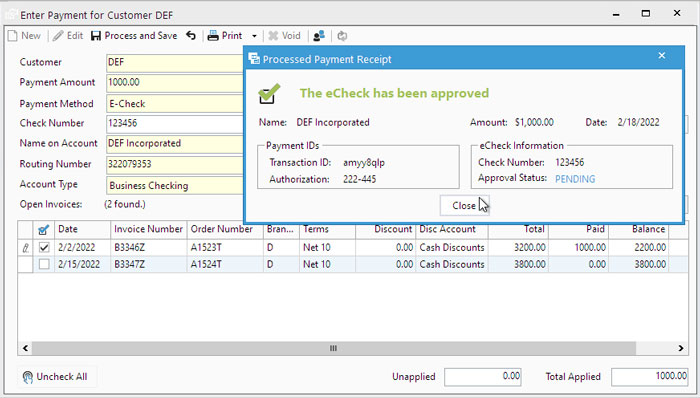 Improved timeline layouts in List windows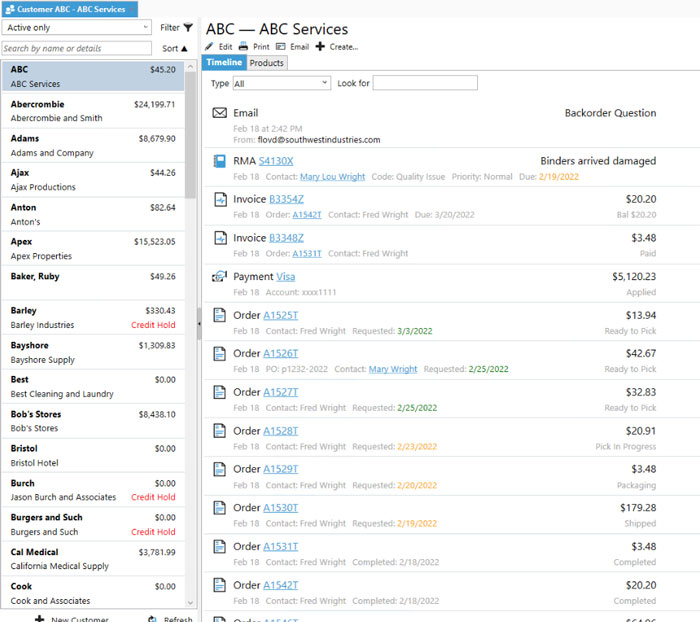 User feedback and usability tests have enabled the layout of timeline views within List windows to be better organized since their introduction to Acctivate in version 11.
Active and historical event timelines for customers, products, sales, vendors, purchasing, business activities, and invoices have an optimized presentation of pertinent data for users to find what they need even quicker.