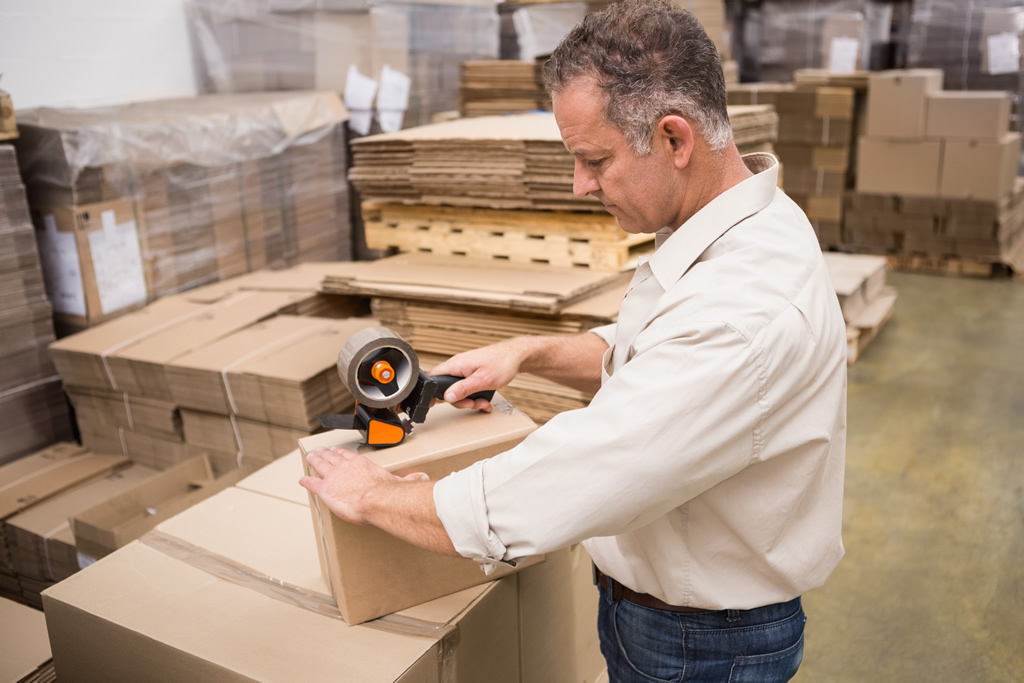 Pick accuracy and on-time shipping are the last critical steps before the moment of truth when the customer receives the order.
Acctivate's order fulfillment tools are designed to reduce errors, eliminate bottlenecks, optimize worker productivity and assist in the process of satisfying customers time and again.
Gain the competitive advantage of flexible, reliable and cost-effective order fulfillment with Acctivate's fully-integrated picking, shipping and shipment tracking capabilities.
---
Within the first couple of years after we got onto Acctivate, our busy season used to require multiple temporary employees to take, process, and pack orders and it used to be fast and furious. We used to have four phone lines going at once and people waiting.

Once Acctivate was in full swing here, I remember the first busy season we sort of looked to each other and said, 'Are we having a bad year? What's happening – the phones aren't ringing much.' And it turns out that our sales were the same or higher. Everything took place so quickly that we didn't require so many temporary workers other than to pack orders but the processing and taking of orders so vastly improved that it never feels that busy anymore."
Hershel Belkin, IT & Sales Manager, Jewish Educational Toys
---
Picking & packing your way
Maximize outbound operations
Configurable pick routines: Create tailored pick sequence paths to meet your business needs in single or multi-warehouse environments
Individual order picking: Pick each order separately from a picking document. Packing slip identifies contents for every box to be picked & shipped at the box level
Consolidated or batch picking: Combine pick lists to create a bulk picking list of items from multiple orders
Zone picking: Picking for fulfilling orders occurs by zones or sections within the warehouse
Priority order picking: Prioritize picking lists for shipments requiring immediate shipment
Paper picking: Orders are picked with customizable pick lists that are printed or reprinted.
Ticket information can include items, quantity, locations, ship date, order date, shipping carrier, terms, customer type, or other system information.
Mobile picking: Pick the product from a mobile handheld computer with barcode reader with no printed paperwork required. Capture product barcode, bin barcode, and/or lot or serial numbers.
Positive confirmation: Pickers can be required to provide positive confirmation of the product or lot by scanning the product's bar code
Lot number management: Pre-assign specific lot or serial numbers for the warehouse to pick or allow warehouse personnel the convenience of picking any number and record it when shipping. FEFO (First Entered First Out) capability for lots with expiration dates.
Substitutions: Item substitutions can be managed automatically by pre-defined, date-specific substitutions or manually at the warehouse level (with permissions)
Order specific picking instructions: Orders may include picking instructions viewable by warehouse personnel and printed on customer documentation noting specialized delivery needs or expiration dates.
Order specific special instructions: Orders may include special instructions viewable by warehouse personnel but not printed on customer documentation noting specialized delivery needs or expiration dates.
Customized packing documents: Create customized & personalized packing documentation using Crystal Reports® including bills of lading, invoices, packing slips, shipping labels, and customer thank you notes.
Custom reports using Crystal Reports® enable reporting and extensive filtering on any field containing information within Acctivate to analyze worker productivity, order completed, quantities picked or error rates, test and compare different pick route methods, analyze returns and error rate improvements over time periods and more.
---
We can get a web order, a phone order, an urgent email order, and if we have the product in stock, and if it's early enough, we can actually ship it out the same day.

The products are shipped out with FedEx or UPS and then the invoice is in the mail or sent via email in a single working day sometimes, which is pretty incredible compared to how much time it used to take us to do this."
Kevin Garvey, Chief Operations Officer, DataRay
---
Ship it
FedEx, UPS, USPS, ShipRush & DHL integration
The Acctivate Shipping Workstation integrates directly with FedEx, UPS, USPS, ShipRush & DHL to provide order & address information and to collect package information.
FedEx, UPS, USPS, ShipRush or DHL system requests Acctivate order number and lookup address directly from Acctivate database
FedEx, UPS, USPS, ShipRush or DHL system will automatically supply package tracking and shipping cost to Acctivate
Acctivate displays package details when order is invoiced
---
Now our shipping department is able to just type in an order number and it pulls up all the information. So, all we do is print out the label. Because of this, we have very few errors."
Marcie Brumley, Customer Service Manager, Christmas Designers
---
The speed with which we can get our warehouse guys back to work, instead of sitting at the shipping station has clearly increased."
Michael Sherman, Co-owner, Rainbow Book Company
---
Other shipping options
Less than Truckload (LTL) and other carriers: Print the bill of lading and shipping labels from Acctivate
Case lot shipping
Large, multi-package shipments with packages going to various shipping addresses
Scan/enter order numbers into Acctivate
Acctivate automatically pulls package information (by box) and prints a label for each box
Data is exchanged with FedEx, UPS, USPS, ShipRush or DHL and tracking number and shipping cost details are supplied to Acctivate
FedEx, UPS, USPS, ShipRush or DHL orders are automatically marked as shipped enabling use of the Invoicing Wizard to easily invoice all shipped orders at the end of the day
---
We also use UPS WorldShip to ship product and we're using Acctivate integration to allow it to bring the freight cost back into the order.

It makes it much easier to process the order and complete the invoice without having to rekey in freight costs.

That definitely speeds up the shipping process, not having to key in the customer information into UPS. Just by keying in the order number we're able to immediately pull that information in and then also the fact that it'll pull that information back into Acctivate into the order saves us a great deal of time."
Paul O'Brien, CFO, Eclipse Aesthetics
---
Shipping & handling billing options
Shipping costs may be selectively added to invoice with the following options:
Standard pack: Pre-recorded product weights will calculate without weighing at time of shipment
Bill exact cost of shipping
Bill exact cost of shipping plus a handling fee
Flat fee: Bill a flat fee
Obtain shipping costs from third party (3PL provider) and add to invoice
---
In the past, we waited until the next day to do our billing. Then, we had to manually go through our UPS and FedEx shipping reports and manually enter the tracking numbers and freight costs.

The way Acctivate handles pulling all the data over — you don't have to key in any data. It cuts out a lot of error."
David Edwards, President, Texas Barcode Systems
---
Tracking
Tracking information is automatically supplied to Acctivate from UPS, FedEx, USPS, ShipRush or DHL
Acctivate can provide FedEx, UPS, USPS, ShipRush & DHL email address information for notification
Acctivate can automatically generate customer emails to provide order status and tracking information
Single-click access to shipping & tracking information on shipper website from Acctivate CRM for customer service inquiries
Discover Acctivate
We invite you to explore more or, if you'd like to get started with a free trial, simply complete the form below or give us a call at 817-870-1311.
Get started today!
Call us at 817-870-1311 or complete the form and someone will get in touch with you to discuss your specific needs and start your no obligation, free trial.