"It's much easier for us to be able to service our customers better – we can actually give them accurate quotes on what we have available and how long it's going to take."
Lauren Barrera, Controller
Company Profile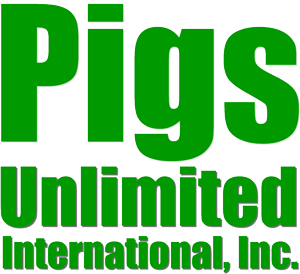 Manufacturer & distributor
Products:
Pipeline pigs & pigging products
Integrated Solutions


Operations at a Glance
The Challenge
Unreliable, manual inventory management was inaccurate, time-consuming and difficult to maintain.
The Solution
A reliable inventory management software with real-time visibility of stock, orders, prices and more.
The Impact
Optimized accuracy, efficiency and visibility throughout the company.
Key Features:
"Making the world a cleaner place… One pipeline at a time,"
Pigs Unlimited's logo proudly declares on their website.
Pigs Unlimited is a manufacturer and distributor of foam, solid-cast, and steel pipeline pigs, as well as pigging products.
"Pipeline pigs are designed to run through pipelines, clean them, and push out some of the buildup that gets stuck in there.
There are lots of different designs and lots of different applications and we can do almost anything to any kind to make it fit whatever the needs of our customer are," explained Lauren Barrera, Controller.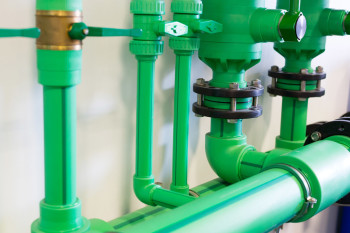 With a manufacturing facility on-site, Pigs Unlimited is able to quickly manufacture products to serve customers worldwide.
"Our lead times are pretty short because we have a full manufacturing facility and we have plenty of equipment to take on large orders or multiple orders and we can still get them out. We usually beat our competitors' timelines."
Because of the innovative and exceptional products they produce, Pigs Unlimited's products are even distributed by competition.
"We've really worked hard at getting the formulas correct — how much chemicals we use and which ones are better than others — and we've mastered that. With that, our quick turnaround times and a good product, it really sets us apart from our competitors."
With manufacturing processes perfected, they found themselves needing to master their inventory management, as well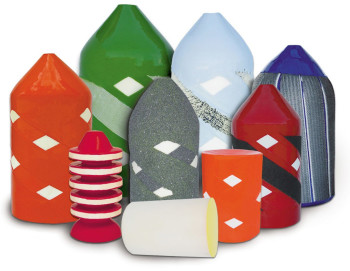 Pigs Unlimited has separate sections of their manufacturing facility, shipping and receiving, and their office area spread across a few suites of the business park they are located. Keeping all departments in sync with each other had become difficult and inefficient.
"Each shop had their own whiteboard and then the salespeople would have to go to the different shops to see what we actually had in stock – they'd have to go across the parking lot to get to the other shop to see that whiteboard. Whether or not the whiteboard had been updated since yesterday or whenever that information was all we had.
It wasn't accurate and our salespeople were having a hard time giving quotes to customers and seeing what was actually available or finding lead times with that because the shop supervisor was too busy trying to keep up with the whiteboard to really be able to be as involved in the shop. Now with Acctivate, he is able to be involved and we can give accurate lead times easily."
Synchronized data, polished processes
Having 15 users able to access the same system at the same time has given Pigs Unlimited the superior synchronicity needed to manage all their business processes.
---
Working in real-time
---
Our office staff, sales team, accounting department, and each shop supervisor has an Acctivate log-in. It's extremely useful that all those people have it because the shop supervisors can enter information as they make the products, the sales team can then see what we have available and give accurate information to our customers, and then the accounting department can do the invoicing, which automatically takes the products out of the system.

The main benefit is we know what we have and how many we have and what we could substitute."
---
Purchasing
---
My favorite feature is Acctivate's purchasing – I deal with that for the most part and it's easy to use.

For each product that's on order, when we put a purchase order through Acctivate, it shows us how many are on order. So if someone's looking for a product and we don't have any in stock, before a salesperson puts in a PO for 20 more, they can see if there's already an order of 20 coming in and they may not need to put in an order – it stops double ordering or over-ordering."
---
Sales Orders
---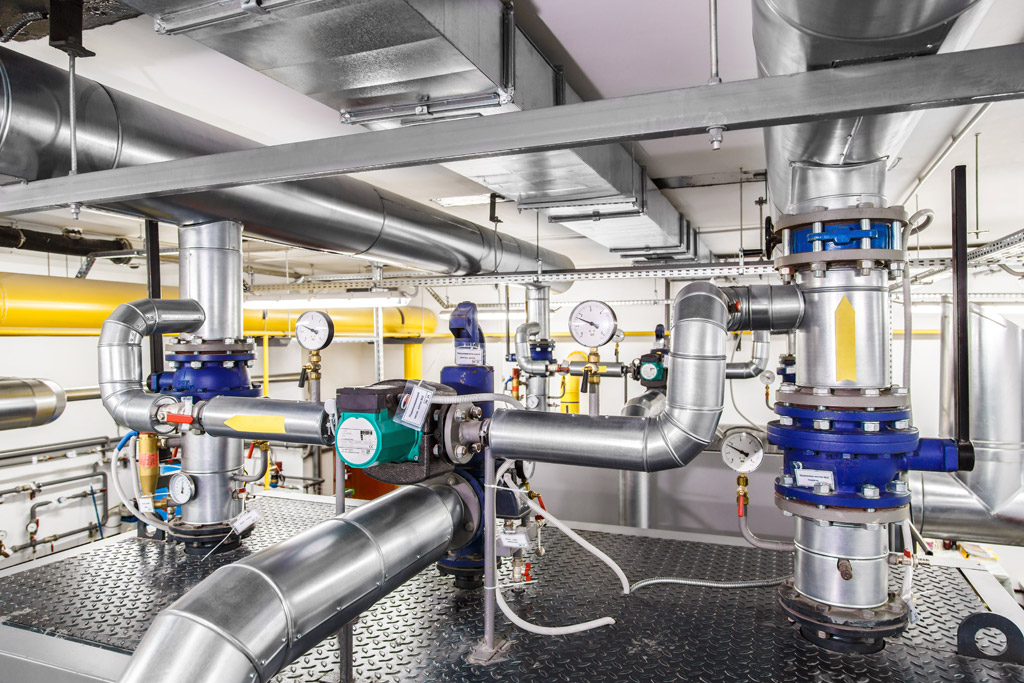 We have people who call in and want all of one product that we have and now we can actually tell them what that number is instead of saying, 'Hold on, we have to go count it.'

As soon as something's invoiced, it comes out of the system even when things are on an order. Acctivate shows what's actually available – it shows what we have in stock, what we have on-hand, how many are expected to go out, and what is on order."
Barrera on the benefits of managing sales through Acctivate…
It's much easier for us to be able to service our customers better – we can actually give them accurate quotes on what we have available and how long it's going to take."
---
Kitting
---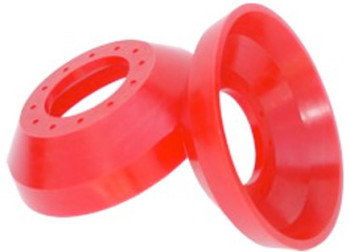 We use kitting with our steel pigs because the pig body itself is steel but then the components that usually go on the ends like cups and discs are made out of casting pieces.

Before, it was manually having to be adjusted – every time they would make a steel pig, the casting department would have to go in and manually adjust what pieces were being taken to the steel department.

With Acctivate, when we invoice the steel pig, it automatically pulls it out of inventory. It alleviates some of the computer work that our shops have to do and gives them more time to actually work on the products. On a normal day, it probably saves the shop supervisor 30 minutes, if not an hour on a busy day."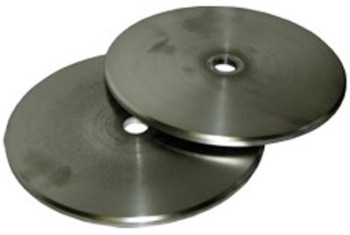 Acctivate's kitting feature also stores a detailed and comprehensive bill of materials for each product.
Kitting in Acctivate also makes our inventory more accurate. Whenever the pigs are set up, in the sales order it's nice because we can click on the components button and it'll show us all the components that are used in those pigs.

Occasionally, customers will want to buy spare pieces. So then, it's easier for our salespeople to not have to remember exactly all the pieces that are on each pig – it's built into the component list and it'll tell them how many we have available or how many kits they can make with those pieces."
---
Pricing
---
Acctivate offers flexible pricing functionality that includes upcharge or discount capabilities.
Some items are a standard price and some are more flexible, mostly because there are some pigs that require a lot of manual labor and are time-intensive. We actually do a lot of the customizations and if it's a custom order, we just can't standardize that price.

In Acctivate, it's easy to update pricing as needed. For instance, we changed a lot of our prices to not include labor charges, so when we sell, we just include it as a separate charge."
---
Decision Support
---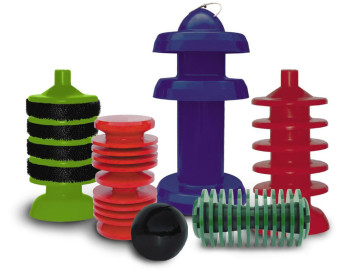 Acctivate's rich history of data and reporting capabilities provide critical information to help Pigs Unlimited make business decisions across the company.
Acctivate helps with decisions on the customer and sales side…
Acctivate reporting really gives us a better idea of what our customers are purchasing more of, what they're not liking, and what they could use more of.

It also helps us with the sizing because with pigs there are some sizes that are more popular than others so it makes it easier to see those trends."
Purchasing decisions are clarified…
The reports in Acctivate also really help us to know what we're buying a lot of or which vendors we're using."
Making more calculated pricing decisions…
We use reporting in Acctivate as a point of reference to see how certain things are priced and how many people buy them.

Acctivate saves us a lot of time and effort because we can run a report and filter it to show only certain product classes or product codes, instead of flipping through a book listing of all our products and trying to find the right one – it'll just show us what we want to see."
---
Return Merchandise Authorization Processing
---
We issue credit memos in Acctivate. If something needs to be returned for whatever reason, we run it through Acctivate. It makes it easier because it gives us the credit memo we can issue to the customer and it's easy to read, easy to follow and it puts everything back in inventory — if it's going back in inventory.  It helps us keep our numbers accurate."
---
Customer Relationship Management
---
Acctivate's customer management feature provides a great repertoire of pertinent customer-related information including, but not limited to, activities, emails, and pop-up notes.
With Acctivate we have a place where we can put all our customer information in and make notes on all the customers. We have a lot of customers that when they place an order, salespeople want to see a certain comment or code on their order. We can set those notes to pop up as soon as we enter that customer's name into a sales order or quote so that we're not missing important information for the customer."
---
Help & Support
---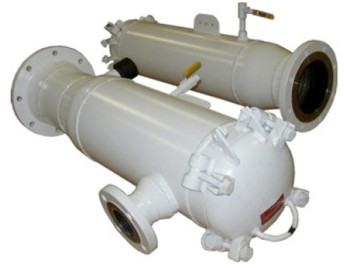 Acctivate's help site offers articles, videos, how-to's, as well as many other resources for reference and guidance on Acctivate's many robust features.
The tutorials have been extremely useful. Recently, we added the kitting feature and I've been on Acctivate looking up the different things in the tutorials related to the feature, just making sure I understand how it actually works and am using it to the best of its ability.

Tutorials make it easier when we have a simple question – I don't have to call in to talk to someone at Acctivate, I can get the answer myself. If I need additional help, the support team I've dealt with at Acctivate has been extremely helpful."
Barrera described her support experience…
My experience with the Acctivate support team has been really great. Matt was helping us when we were having some issues and he was able to pinpoint what our problem was and showed us how to solve our problem. He was very nice and extremely helpful."