Best Practices for Receiving Goods
Built For


Best Practices for Receiving Goods details the best tools & methods for multi-channel retailers using QuickBooks seeking to improve receiving and put-away processes.
Best Practices for Receiving Goods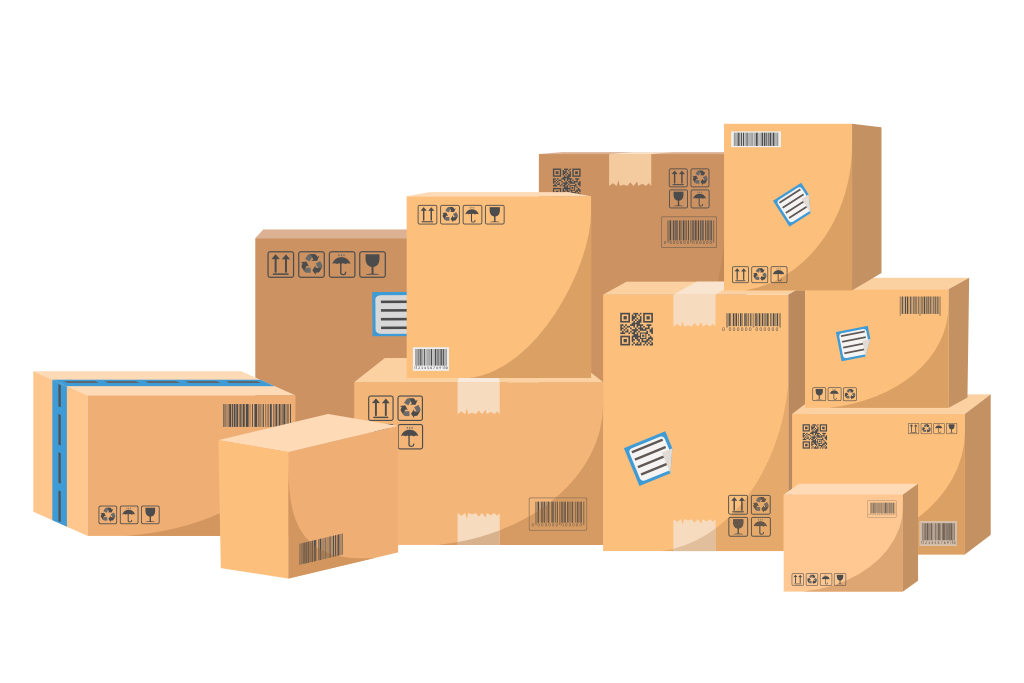 Receiving goods is a standard process for product-selling businesses but is often overlooked as an area that could benefit from optimization. However, when inventory is central to a business model, everything that takes place from the moment it arrives at the warehouse matters. If the incoming shipments are not properly managed and are damaged, missing expected inventory, or are inaccurately recorded in any way, profit margins and bottom lines will take the hit.
In the U.S., the average retail operation has an inventory accuracy of only 63% and 43% of all small businesses either don't track inventory at all or rely on manual systems. Inventory accuracy is key to guiding replenishment and sales activities, while tracking inventory properly is critical to overall multi-channel success.
We've compiled a list of 5 best practices for receiving goods to implement into your operations:
Using Acctivate Inventory Software and the tools it provides to streamline and optimize receiving procedures is a powerful step towards promoting greater efficiency, accuracy, and visibility across your inventory and warehouse operations.
Best Practices for Receiving Goods #1: Create a PO, Receive the PO, Invoice the PO
The easiest way to ensure a smooth receiving process is to let the purchase orders (POs) be the guide. Purchase orders are typically created within Acctivate upon receipt of vendor pricing and selection or based on pre-established re-order policies and procedures using preferred vendors and inventory order alerts. Once purchase orders are created, purchase order numbers are automatically generated and tracked within Acctivate. This allows the purchaser to easily initiate a receipt to cross-reference the incoming shipment of goods.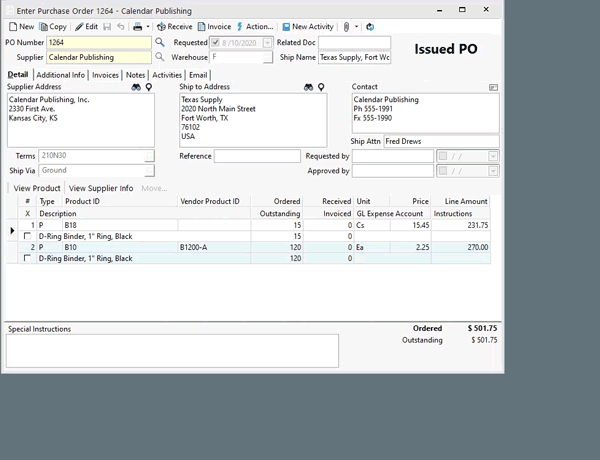 When receiving from a PO in Acctivate, the inventory is added to stock at the unit cost by which it was received. Creating a PO Invoice reconciles any differences between the unit cost of the receipt and the price of the bill, therefore any discounts or increases in price from the vendor are reflected in the unit costs. This means that COGS (Cost of Goods Sold) will be a true reflection of what it took to get the products into stock. Usually, other costs are incurred during the process of purchasing and receiving goods, like Landed Cost, which can be added at any time, and Acctivate will update the unit cost on the invoices affected by the change to ensure a true COGS amount. Ensuring costs are accurately totaled and reflected and that the goods received align with the PO leads to better-balanced books, increased inventory visibility, and improved purchasing activities.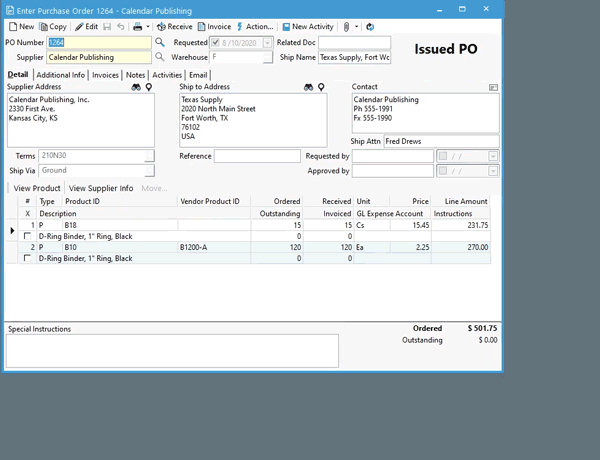 Best Practices for Receiving Goods #2: Optimize & Organize Your Warehouse
Warehouses are the home for all the goods received and typically where most of the action takes place for product-selling operations. Optimizing and organizing warehouse space increases efficiency and accuracy for all inventory-related tasks, improves warehouse workflows, and often reduces costs and overhead. Taking strategic steps to organize and optimize a warehouse promotes a better foundation for quality and productivity in a typically fast-paced and chaotic environment.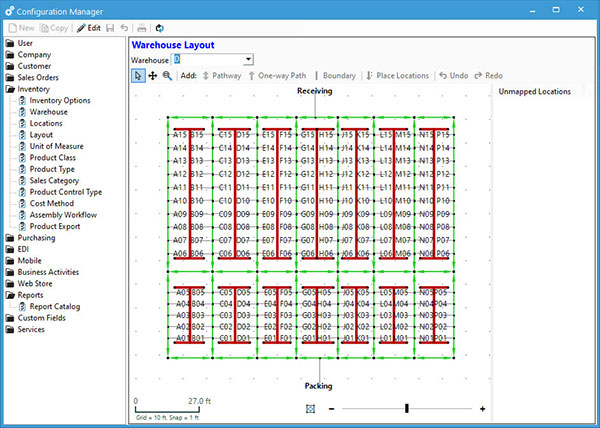 Whether a business operates one warehouse or 10 across virtual and/or physical locations, all can be managed and monitored easily within Acctivate. A warehouse in Acctivate can be created as a different physical location, logical division of inventory, or a financial segmentation such as geographic, category, location, ownership, status, or usage. Structuring a warehouse this way within Acctivate is a powerful practice for improving inventory receiving and put-away operations. When receiving inventory, products can be received into a specific warehouse or specific location within a warehouse, or locations can be created on the fly. With Acctivate's Receive All function, the receipt is populated with all outstanding items, allowing for quantities to be adjusted as needed.
Best Practices for Receiving Goods #3: Leverage Tools to Boost & Streamline Processes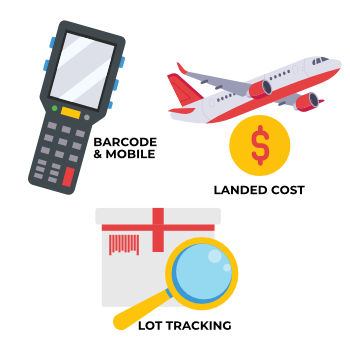 Having tools at your disposal to simplify receiving goods and put away is a quick way to boost and streamline processes.
Taking time to set up detailed labeling for inventory, as well as bin locations, improves efficiencies and makes putting away inventory upon receipt and tracking within the warehouse easy and accurate. Investing in barcodes, which can be added to any label, further simplifies the receiving and tracking processes, increasing accuracy, and reducing labor. Companies across numerous industries, such as food and beverage, greatly benefit from implementing lot numbers into their inventory labeling as well.
POs can be accessed on handheld mobile devices and products with barcodes scanned upon receipt, immediately verifying the correct products and quantities that have been received.
Landed cost in Acctivate calculates and adds costs associated with shipping, customs, risk, and overhead to the initial product cost – and can be applied at any time, even after a recently received product has been sold. Utilizing landed cost is the most powerful way to determine accurate COGS.
Best Practices for Receiving Goods #4: Be Prepared for Handling Variances
Handling variances relating to product quantity or pricing can be frustrating, but it is an inevitable predicament. A vendor may short ship products or present pricing changes different from the original request to the invoiced amount. Acctivate provides automatic inventory reconciliation for PO invoices, helping to identify and confirm the actual amount of goods received and generating the true invoice price. If the reconciled receipt differs from the original inventory receipt, Acctivate will automatically adjust the inventory value and the original receipt of goods to match. This holds true even if the received inventory is quickly turned around and sold before any added fees are entered and confirmed.
Best Practices for Receiving Goods #5: Run a Put Away Report
Last but not least, after receiving goods a put-away report can be run in Acctivate, detailing the varying bin locations within the warehouse that received inventory belongs. Running this report beforehand greatly reduces time spent putting away items, making trips around the warehouse much more efficient for warehouse staff.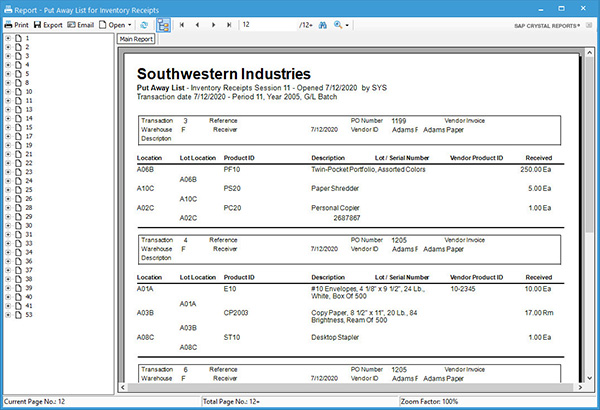 Discover Acctivate
Acctivate is packed with
features
for your entire business. Talk to our team of product experts and see if Acctivate is right for your business.
Call us at 817-870-1311