Built For


Appliance store software manages the operations of an appliance store, including inventory control, counter sales, customer management tools, and reporting.
Appliance store software to meet changing customer needs and preferences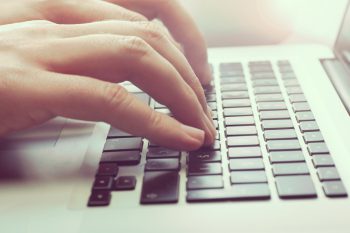 The appliance industry is growing and evolving every year as innovative technologies and new consumer desires emerge. One of the biggest changes facing small to mid-sized appliance distributors is the movement from in-store shopping to online shopping. Now more than ever before, shoppers can learn nearly everything they need to know about a product before they purchase online, without having to take a trip to a brick-and-mortar location to see it for themselves.
As the online shopping revolution continues to gain momentum, an appliance store owner can capitalize on both taking their business online and running an efficient brick-and-mortar operation. What ties both channels together are three things – convenience, low costs, and fast delivery – these are what will keep customers coming back.
Appliance store software to improve efficiencies
With appliance store software, managing inventory in assorted styles, sizes, colors and prices become an automated, intuitive task versus hours per week of mind-numbing manual counts and tracking. Optimizing a warehouse is a quick fix by going mobile with barcoding tools. Running a web store no longer requires multiple people managing incoming orders but a simple sync to merge online orders with offline sales.
EDI trading using appliance inventory software eliminates most re-keying of documents, streamlines order processing, and boosts trading confidence. The software also has multiple shipping carrier options and drop-ship available, which is necessary for convenience and delivery speed. Staying on top of trends to benefit purchasing operations is easier with an appliance store software that includes forecasting tools and trend analysis.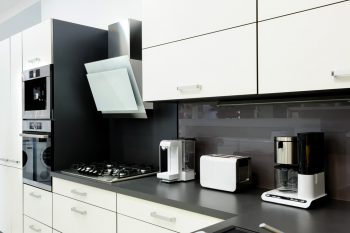 Appliance inventory software with robust inventory, warehouse, and web store management, dynamic EDI trading capabilities, and order fulfillment options, along with forecasting and trend analysis tools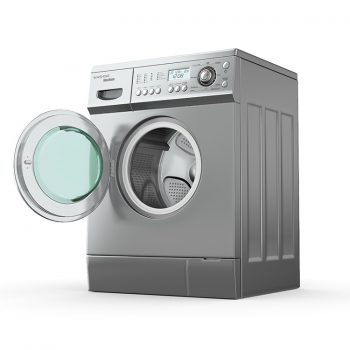 For an appliance online retailer or distributor, managing inventory can be an overwhelming task considering the numerous product options required to satisfy many different tastes. With an inventory management solution, the time spent counting, tracking, considering re-order quantities and examining the cost of over-stocked or dead inventory is reduced dramatically by presenting all the necessary information in one, easy-to-access place. If online purchases are stocked at a manufacturer's or distributor's location, drop shipping can be easily managed in the same system, as well.
With an inventory management system:
Monitor inventory in real-time
Set alerts for low-stock, reserved, and back-ordered items
Manage/search an unlimited number of products with multiple alternate product IDs if needed
Receive suggested re-order quantities
Automate purchase orders
Enter and access detailed product information, including pictures
Access detailed inventory history
Track & trace inventory even after purchase
Acctivate appliance store software with a best-in-class mobile warehouse management solution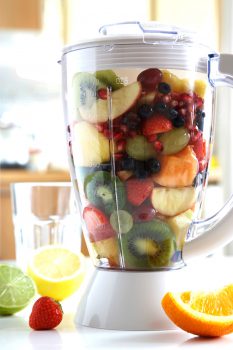 Most inventory-centric companies' success relies on a highly-functioning warehouse to keep products coming in and orders going out in a timely fashion. When a warehouse is dysfunctional or not properly coordinated with the front-of-house, a variety of issues are likely to surface. But instead of dealing with issues and error, taking the proactive step of implementing a mobile warehouse management solution is the best bet.
With a mobile warehouse management system:
Streamline, automate, & improve warehouse operations
Track inventory & location quickly
Perform swift inventory transfers
Conduct speedy inventory counts
Minimize labor with mobile order picking
Easily receive orders into the warehouse
Create sales orders on-the-go with a mobile device
Track lot & serial numbers
Adjust inventory quantities in seconds
Enjoy Acctivate's seamless integration with QuickBooks
Appliance store owners using QuickBooks need not worry when they decide to implement Acctivate. Acctivate was created with QuickBooks in mind, leading to an award-winning bi-directional integration between Acctivate & QuickBooks that users love.
Appliance store software with dynamic web store & eCommerce management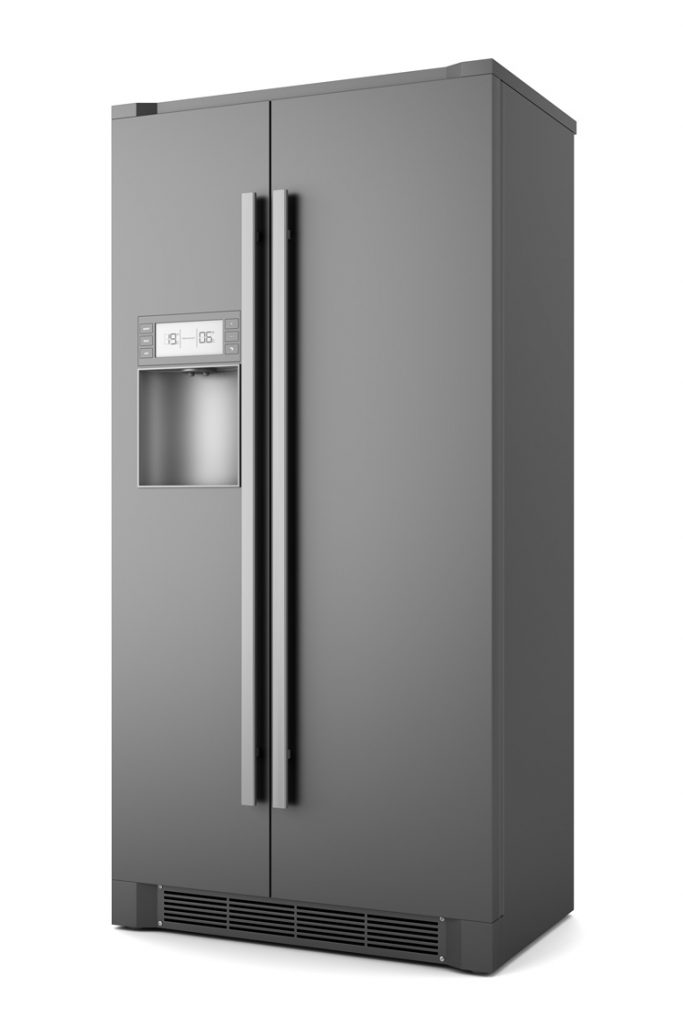 Don't let a steady flow of orders streaming in from a web store bog down your business. When a web store or eCommerce platform functions separately from your direct sales channel, managing orders can quickly become an impossible task. If a soon-to-be customer places a product in their e-cart that turns out to be unavailable without warning, the customer will likely move on to a different online retailer. But errors like these are preventable with a web store order manager.
Acctivate's web store management solution:
Conducts an automated order sync between web store and Acctivate
Seamlessly integrates with many web store platforms (i.e., BigCommerce, WooCommerce, Shopify, eBay, etc.)
Stores all product descriptions in Acctivate, automatically syncing online with photos
Enables use of advanced features such as drop shipping, promo codes, & discounts
Processes credit card payments in real-time
Acctivate appliance store software with leading EDI trading capabilities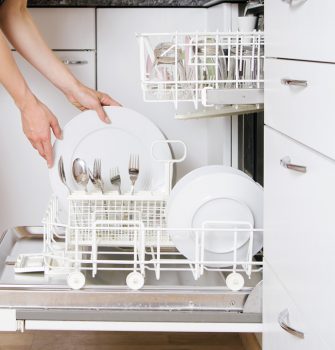 In addition to assisting appliance stores with their operations, Acctivate also has powerful tools for appliance distributors. Sometimes the desire of a small or mid-sized appliance distributor to trade with a Big Box Retailer might be stifled because of lack of inventory. But more likely, the trade is hindered by the headache of EDI trading the distributor is faced with. Tons of data entry and re-entry open up a distributor to many mistakes, causing a slow down of the trading process and the potential to upset the trading partner. Instead of walking away from these huge deals, simplifying the EDI process with an EDI trading solution can be all a business needs to reach the next level.
Acctivate automated EDI solution:
Permits trading with thousands of EDI trading partners such as Target, Walmart, Lowe's, Costco, & Home Depot
Eliminates re-keying of data
Dramatically reduces error
Quickly processes orders leading to faster order fulfillment
Automates order control: purchase orders sent electronically, picking route optimization, wireless order picking
Prints shipping labels
Works with several shipping integrations
Sends electronic invoices automatically
Appliance store software with superior order fulfillment capabilities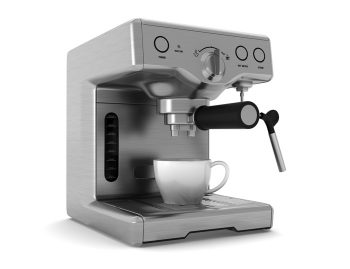 For a customer to experience the convenient and rapid delivery they so desire, it is important for an appliance distributor to outfit themselves with the best shipping integrations and delivery options available. The time between purchase and order fulfillment is crucial to a customer or trading partner's satisfaction. Don't let appliance store giants swoop down and take your orders – compete with superior order fulfillment.
With better order fulfillment, appliance stores can:
Create tailored pick sequence paths
Perform consolidated or batch picking
Create customized packing documents
Integrate with FedEx, UPS, USPS or DHL
Utilize drop shipping
Easily ship large, multi-package shipment going to various addresses
Provide different shipping & handling billing options
Track and provide shipping & track information
Acctivate appliance store software with powerful forecasting & trend analysis tools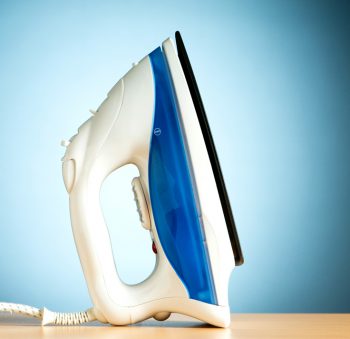 The appliance industry is ever-changing, with new products hitting the market all year-long. It's the job of an appliance distributor or online retailer to stock what sells and prevent inventory from perishing in the warehouse. No one can predict the future, but with the help of forecasting and trend analysis tools, observing trends is possible and can be extremely useful for purchasing and sales operations.
With trend analysis & forecasting tools:
Better predict future purchasing & production needs based on sales trend analysis
Uncover geographical trends through customer analysis
Create marketing plans based on product profitability
Improve ROI
Enable cost saving
Manage the supply chain more efficiently
Ensure the most profitable customers receive top-level service
Evaluate vendor options & quantities needed
Powerful, affordable, customizable Appliance store software with robust features to grow your business while offering convenient, cost-effective, and rapid service
Get Started Today!
Discover how Acctivate can transform your business. One of our Acctivate specialists would love to talk to you and discuss your specific business needs.
Call us at 817-870-1311