Aquaculture Management Software
Built For


Aquaculture management software enhances, streamlines, and fortifies inventory and business operations for aquaculture producers, distributors, and online retailers.
As of 2020, the U.S. aquaculture market was estimated at $2.7 billion, with China carrying the bulk of the global market.1 However, aquaculture is a market expected to find continued growth in the U.S., for the purpose of further fostering domestic food security and alleviating stress placed on wild catch fish stocks.2
Aquaculture farms typically use hatch-to-harvest software – but often this software is limited when it comes to the other end of things, beyond the fish, such as inventory and business management. Instead of relying on manual tools or excel spreadsheets, a growing aquaculture farm can benefit immensely by introducing an aquaculture management software to optimize and streamline inventory operations. Aquaculture management software is a perfect way to fill in the gaps left by typical hatch-to-harvest software.
Aquaculture Management Software with powerful mobile inventory control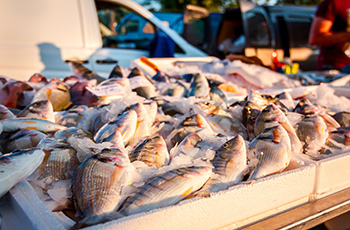 If an inventory-driven business is operating without the use of barcode and mobile devices, it may be selling itself short by hindering operational efficiency and accuracy. Aquaculture management software with mobile inventory control is an ideal way to drastically change how much time and effort is spent performing standard inventory tasks.
Manage an unlimited number of products
Monitor inventory across all channels 24/7
Be alerted when any item drops below necessary level
Receive automated, suggested quantities for repurchasing
Quickly perform cycle counts, transfers, receiving, etc. with ease
Verify and adjust levels in seconds
Reduce fulfillment process times
Acctivate Aquaculture Management Software with premier traceability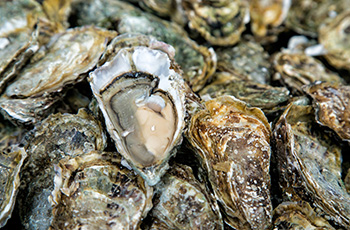 To achieve sustainability, a business always benefits well from employing solid end-to-end supply chain traceability. With aquaculture management software, easily monitor and track all raw and finished materials from harvest to warehouse or doorstep and beyond. Having this level of traceability in place can also prevent a potential recall from simply being unpleasant to a complete disaster.
Meet industry standards and requirements
Track lot and serial numbers
Always be recall ready
Minimize harm of potential recall
Track unlimited raw and finished goods end-to-end
Manage and track expiry dates, quality control issues, quarantine information, lot inspections, etc.
Aquaculture Management Software with first-class catch weight management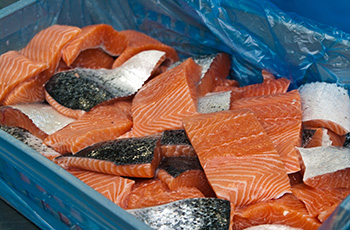 Once fish are farmed and harvested, it usually helps to have an aquaculture management software equipped with catch weight management capabilities. Catch weight allows for items to be stocked by "each" or "case" while still being priced by the pound. If a customer requests a case of salmon, and that case holds 12 large salmon, the user will pick the order, select a lot number, weigh the fish, and the enter the weight of a sales order. The invoice for the customer will be adjusted based on the weight of the 12 fish.
Weights can be entered by case or by the piece
Catch weight supports products varying in weight with ease
Items are sold priced by the weight, sold by the piece
Acctivate Aquaculture Management Software for QuickBooks
Are you a growing aquaculture farm already using QuickBooks but finding obstacles with inventory and business management capabilities? Acctivate syncs seamlessly to QuickBooks to provide you advanced inventory and business management tools without the need to replace accounting software. Instead, stick with QuickBooks, and grow your aquaculture farm with Acctivate.
---
Endnotes:
Get Started Today!
Discover how Acctivate can transform your business. One of our Acctivate specialists would love to talk to you and discuss your specific business needs.
Call us at 817-870-1311