Aviation Inventory Management Software
Built For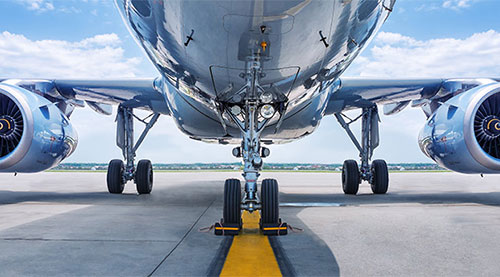 Aviation inventory management software helps aviation companies track their parts and supplies inventory, manage orders, and streamline business processes.
Aviation inventory management software
Aviation manufacturers and/or suppliers understand the massive size and complexity of the A&D industry. Aerospace in the United States includes commercial, military, civil, and general aviation, as well as rotorcraft (helicopters) and space vehicles. In 2017, the U.S. Aerospace & Defense industry generated approximately $865 billion in economic output, with $143 billion produced from export sales, making the industry the leading commodity exporter. The A&D industry also supports at least 2.4 million U.S. jobs, with 1.6 million belonging to the supply chain.
In 2017, more specifically, the aerospace supply chain sector contributed to 48% of the overall industry workforce. Regarding exports, 64% of A&D exports were classified as parts and components, and 36% as final products.

Navigating the A&D industry with aviation inventory management software
Understanding one's business environment is one thing – knowing how to optimize inventory investment, strengthen a supply chain, and fortify against economic and other unpredictable risks takes time, technology, and teamwork.
While there is no end to potential business opportunities for small and mid-sized U.S. aviation manufacturers and suppliers, supply chain complications continue to rise as trade tensions heat up around the globe. Rising raw material costs and tariffs are directly affecting aviation supply chains, while unpredictable geopolitical relationships are concerning markets around the world.
While no single entity can control, or predict, the ups and downs of a global economy, small and mid-sized aviation manufacturers and suppliers can combat rising material costs and other operational challenges, avoiding unwanted acquisitions, through the assistance of technology.
Fortunately, for smaller aviation manufacturers and suppliers, making smart inventory and business management decisions can be a powerful way to fortify against uncontrollable economics and protect financial bottom lines.
Aviation inventory management software with powerful inventory and mobile warehouse management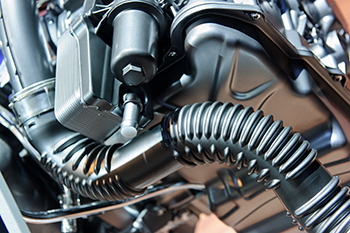 Whether an aviation business simply supplies parts or crafts parts on location for supply, effective inventory control is crucial for the success of the overall operation. Aircraft technologies are in constant evolution as more and more countries expand their own aviation industries, providing easier access to flight to large portions of the population.
While the promise of more aviation projects is exciting for all those involved in the industry, for aviation suppliers and manufacturers, this means finding a careful balance of inventory. Fortunately for bystanders, it is unlikely aviation final product managers accept outdated parts and components for their aircraft. Unfortunately, once those parts become unusable, they become unmovable for manufacturers and suppliers. Too much of any one item can become a strain on cash flow.
On the flip side of aviation inventory, ordering too little of necessary materials or parts can lead to lengthy reorders and missed deadlines – which can also strain cash flow, and create tensions between a business and a usual list of customers.
With Inventory Management:
Control an unlimited number of products, including raw materials
Monitor inventory in real-time across multiple locations
Set alerts for low-stock and suggested re-order amounts
Automate purchase orders
Assign one or several alternative product IDs, including SKU, vendor parts numbers, UPC/GDSN, manufacturers' parts numbers, industry-specific codes, etc.
Search through inventory with ease
Track & trace inventory even after purchase
Use Acctivate's business intelligence to forecast inventory, optimize purchasing and demand planning, and more informed decision support
Acctivate aviation inventory management software with best-in-class mobile warehouse system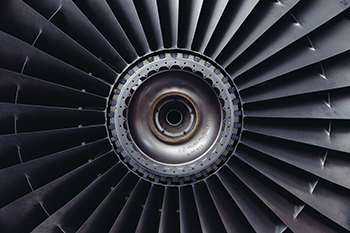 A warehouse is almost like a city unto itself – there are aisles to navigate, pick routes that are more optimal than others, and a flow of traffic and orders that must be regulated to avoid bottlenecks. When more than one warehouse exists, this remains true, except that, without proper visibility and control, what occurs in one physical location can complicate operational flow in another.
Some companies attempt to use separate systems per warehouse, which can become very expensive very quickly and requires much more manpower to coordinate.
A preferable alternative for small and mid-sized aviation manufacturers and suppliers is using a single system to control one or more physical and/or virtual warehouse locations, with the addition of barcode and mobile tools to streamline inventory and order operations. A single system is great for concentrating control, while barcoding and mobile tools significantly reduce human errors, costs, and labor.
With Acctivate's Mobile Warehouse:
Increase warehouse & inventory transaction accuracy
Improve picking, packing, shipping accuracy
Optimize warehouse square footage
Easily track inventory availability and warehouse location
Minimize labor with mobile order picking
Perform swift inventory transfers and counts
Adjust inventory quantities with ease
Set alerts for pre-committed inventory
Receive orders quickly into warehouse
Enjoy dynamic workflow management
Acctivate aviation inventory management software perfect for QuickBooks
Acctivate is a convenient, powerful solution for QuickBooks® users seeking more advanced inventory and business management capabilities while maintaining financials within QuickBooks. Acctivate's bi-directional integration with QuickBooks allows a safe, secure, and effective exchange of information.
Aviation inventory management software with flexible manufacturing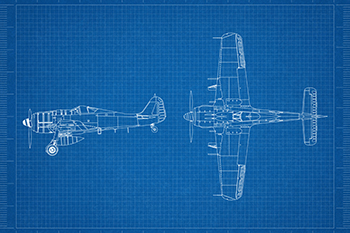 At a high-level, manufacturing aviation parts involves three steps: acquisition of materials, using materials to manufacture the part, and distribution of the finished part. While the latter steps are more straightforward, sourcing raw materials or finished goods to use in the manufacturing process can be a great source of stress and unprofitable if handled without foresight.
As discussed previously, a great deal of raw metals used in aviation manufacturing like aluminum, steel, copper, magnesium, titanium, and many more, as well as non-metal raw materials like glue, plastic, wood, rubber, etc., cannot be sourced through a single country alone. Instead, raw materials are harvested, traded, and distributed all around the world – the trading of which is subject to disruption by trade wars, market changes, natural disasters, and other uncontrollable circumstance. Understanding supply chain risks as they relate to a business' manufacturing operations is a powerful way to fortify against known and unforeseen potential disruptions.
Purchasing, as it relates to manufacturing in Acctivate, allows an aviation parts manufacturer to better understand and monitor material movements across the supply chain, pricing discrepancies, savings opportunities, vendor performance, and delivery expectations between geophysical locations. Finding a good rhythm between purchasing, procurement, and manufacturing practices allows a smaller aviation business more opportunity to withstand tough trade winds and continue to grow.
With Acctivate's Manufacturing
Manage acquisition, manufacturing, warehousing and distribution activities in one or multiple locations throughout the world
Handle discrete, refurbish, remanufacture, and custom manufacturing
Use workflow management to track items in real-time as they move through manufacturing process
Enjoy Made-for-Stock (Assemblies) and Made-on-Demand (Kitting) if needed
Employ Acctivate's multi-level Bill of Materials or products used in assembly or kit
Acctivate aviation inventory management with dynamic import-export control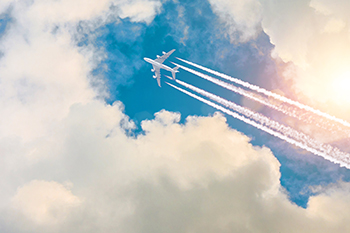 U.S. Imports of A&D products grew by 2.3% to 56.9 billion in 2018 with exports falling 2.2% due to less export of finished military and commercial systems. The U.S. aerospace industry depends heavily on raw material imports in order to create the parts and components needed for final products, such as complete aircraft, or completed parts for the aircraft, that much of the globe relies on for their own aerospace industries. Ensuring compliance, meeting regulations, understanding true and landed costs, and navigating multi-currency exchanges are all key components of successful aviation import-export.
Multi-Currency
Implement a comprehensive multi-national pricing strategy
Buy and sell products in currency of customers in question
Track, manage, analyze global business activities in multi-currencies simply and flexibly
Create any report or document in the currency needed
Maintain pricing lists, payables, receivables for each currency used
Currency rates automatically updated in QuickBooks and sent to Acctivate
Landed Cost
Capture all costs associated with the acquisition of goods as well as the true cost for all products
Capture whether costs are known at the time of receipt of goods or sometime after
PRODUCT COST + Shipping (costs of crating, packing, handling, freight) + Customs (duties, taxes, tariffs, VAT, broker fees, harbor fees) + Risk (insurance, compliance, quality, safety stock cost) + Overhead (purchasing staff, due diligence cost, travel, exchange rates) = LANDED COST
Aviation inventory management software with robust serial number tracking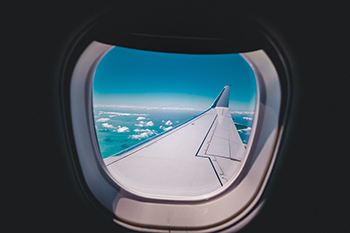 Serial number control is becoming more of a requirement than a choice. Serial number tracking allows aviation parts and components to be tracked end-to-end of the supply chain, specifically after purchase. Whether a part is involved in a crash or malfunction, is subject to a recall, or simply needs to be tracked for maintenance, serial number control is important for protecting consumers, operators, suppliers, manufacturers, and organizations.
With Serial Number Tracking:
Track and trace an unlimited number of serialized products end-to-end
Enjoy flexibility in how and when products are received/tracked
Capture expiry dates, test certifications and specifications, and other related references
Track expiry dates, defects, warranties, service issues, and product enhancement
Search and report source, expiration, inspection, quarantine information, and comply with regulations
Get Started Today!
Discover how Acctivate can transform your business. One of our Acctivate specialists would love to talk to you and discuss your specific business needs.
Call us at 817-870-1311