Built For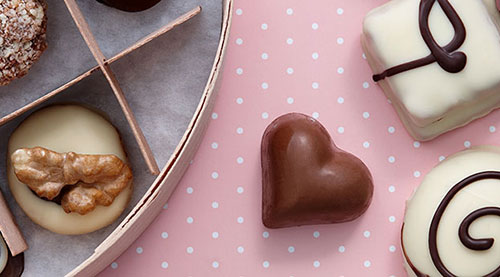 Confectionery Software designed for small and mid-sized confectionery manufacturers, distributors, and online retailers using QuickBooks and seeking advanced inventory and business management tools.
Confectionery software is the best way for confectioners to centralize and streamline manufacturing operations, prevent recalls, and boost fulfillment.
For small and mid-sized confectionery manufacturers, distributors, and online retailers seeking to…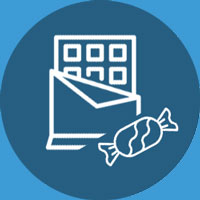 Improve batch processing capabilities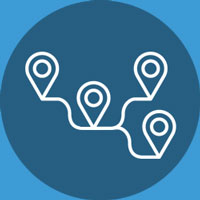 Employ dynamic traceability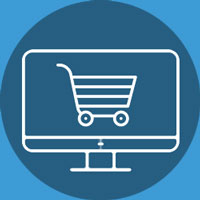 Enhance omni channel operations
Confectionery Software with powerful batch processing capabilities, dynamic traceability, and best-in-class omni channel management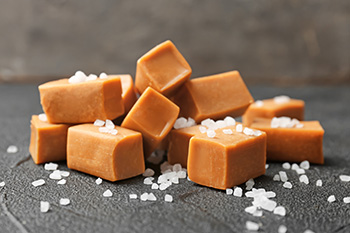 Whether a confectioner is producing chocolate, candy, or any other treats, having access to powerful and flexible batch processing with variable yield tools can make a world of difference. With Acctivate's batch process manufacturing, users can adjust components as needed based on seasonal requirements, availability, or requirements for substitutions. Upon competition, expected yield may vary due to changes, spillage, or waste. These will be accounted for in Acctivate. Lot numbers can also be attached to each and every ingredient involved in a batch, making lot tracking more precise.
With Batch Processing:
Adjust components based on seasonal requirements, availability, and substitutions.
Compensate for variable yield and alter quantity produced if needed.
Handle variations input recipes to allow for substitute items and changes in component quantities.
Account for spillage and waste.
Handle and track multiple lot numbers of the same ingredients.
Track lot numbers of each ingredient used in a batch.
Enjoy precise costing by batch.
Acctivate Confectionery Software with dynamic traceability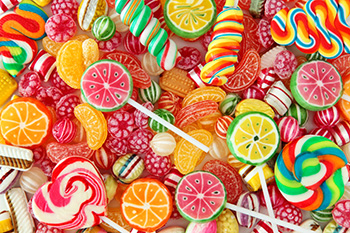 Keeping detailed accounts of every step an ingredient or finished good takes within and beyond the production floor can be tedious without the right tools. Confectionery software with dynamic traceability makes tracking ingredients and completed inventory simple and straightforward. With the addition of barcode software, a quick scan of a barcode can pull up any and all information required in seconds. For a confectioner, maintaining quality control and product integrity is a critical component for customer satisfaction and high product performance. Traceability is also key to compliance with federal regulations. Acctivate's lot traceability allows a business to be recall ready in a matter of minutes if the situation ever requires it. Having the ability to quickly pinpoint the location where any offending batch may have landed is powerful for protecting a business' reputation and heading off any fall out damage from a recall.
With Traceability
Be recall ready and better able to comply with industry regulations.
Track an unlimited number of raw and finished goods by lot or serial numbers end-to-end of the supply chain, including lot numbers for ingredients used in production.
Manage and track quality control issues, expiry dates, lot, inspection, and quarantine information.
Employ barcode software to further enhance the process.
Confectionery Software with best-in-class omni channel fulfillment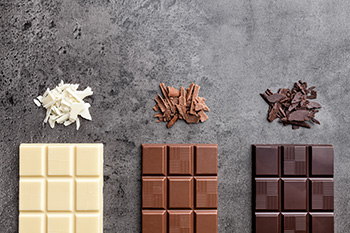 These days, confectioners may be selling online, through EDI, and maybe even from a brick-and-mortar store front, as well as taking sales over the phone and from catalogs. Having powerful omni channel management and fulfillment makes it easy for confectioners to better manage orders coming in from multiple sales channels. Being able to quickly sort, filter, prioritize, and process orders means faster picking, packing, and shipping, and in turn, more happy, satisfied customers.
With Omni Channel Fulfillment:
Easily manage omni channel orders (eCommerce, EDI, counter sales, phone, catalog, email).
Orders can include products, service fees, shipping and handling fees, and any other chargeability item or activity.
Sort, filter, prioritize, and process orders quickly.
Remove most manual data re-entry via automation.
Integrate with shipping carrier/solutions of your choice.
Enjoy drop ship & 3PL support.
With eCommerce:
Integrate with one or more well-known eCommerce platforms including Shopify, WooCommerce, eBay, and BigCommerce.
Make all product attributes available online including images and descriptions.
Configure web store order sync to run automatically at set time intervals.
Handle online orders as any other order within Acctivate.
Batch process online orders in a few clicks.
Allow promo codes.
Process credit card payments in real-time.
Acctivate Confectionery Software for QuickBooks
Acctivate's confectionery software for QuickBooks is a powerful solution for small to mid-sized multi-channel confectionery manufacturers, distributors, and online retailers seeking advanced inventory and business management capabilities without leaving QuickBooks. Acctivate's bi-directional QuickBooks integration makes it easier than ever for a business to gain advanced functionalities for optimizing and growing operations while maintaining financials securely within QuickBooks.
Get Started Today!
Discover how Acctivate can transform your business. One of our Acctivate specialists would love to talk to you and discuss your specific business needs.
Call us at 817-870-1311