Fabric Inventory Software
Built For


Fabric inventory software allows fabric and textile distributors to minimize operational costs, reduce inventory waste and meet demand fluctuations with ease.
Fabric distributors and online retailers have a multitude of customers including clothing companies, furniture manufacturers, and various crafting retailers. This diverse customer base has preferences that change seasonally, resulting in a higher inventory turnover rate. High inventory turnover rates place pressure on material transportation, quality control, labor costs and contribute to an increase in wasted inventory.
In 2017, U.S. landfills acquired 11.15 million tons of wasted textiles. Fabric suppliers need a solution to maximize their ability to meet evergreen demand and minimize wasted inventory. With fabric inventory software, small and mid-sized fabric businesses can improve turnaround times, strengthen supply chain relationships, reduce waste and protect inventory investments.
Acctivate fabric inventory software for QuickBooks with real-time inventory control, advanced purchasing, dynamic omni-channel management and import-export control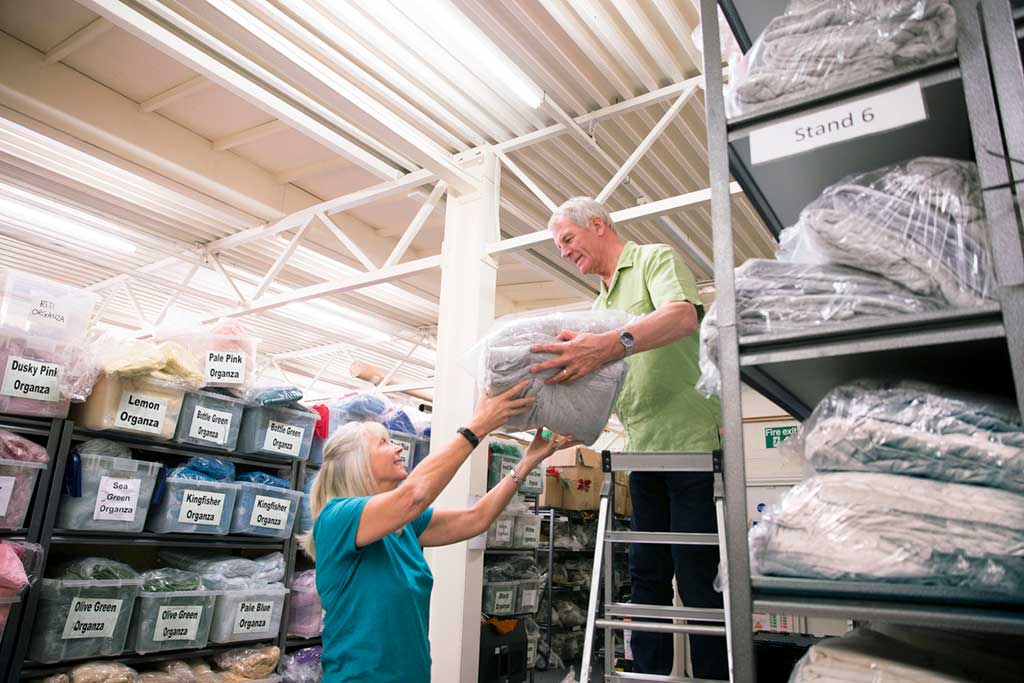 Fabric inventory software with real-time inventory control
Manually counting inventory is not the most practical or reliable approach to managing the biggest asset of a business – whether you need to account for 10 or 10,000 lines of fabric. Operational costs are controlled with an effective inventory management system in place. Acctivate's real-time inventory control provides businesses with automated management, insights for forecasting demand and increased supply chain visibility.
Real-time inventory management:
Allows businesses to enter an unlimited number of items into the inventory system.
Monitors stock levels in real time.
Accounts for previously committed inventory.
Traces inventory even after purchase.
Provides personalized decision support tools.
Forecasts inventory needs with historical data.
Permits users to enter photos and detailed information about each product.
Fabric inventory software to improve purchasing decisions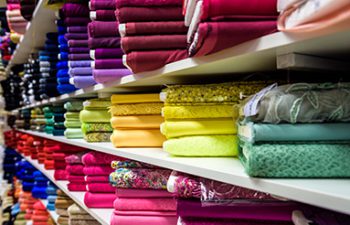 Acctivate helps businesses gain greater purchasing control by closely monitoring expenses and vendors. Purchasing insights provide businesses with the data needed to make the best purchasing decisions and eliminate the undesirable scenarios of stale inventory and/or stock outs. Stocking alerts can be configured to notify businesses when a particular item needs re-ordering and prevents lost sales due to not having the item on hand.
Optimal purchasing management also entails keeping track of whom you are purchasing fabric from. Monitoring vendor performance reduces the chances of acquiring fabric with defects that is unable to be used or sold. Increasing vendor accuracy strengthens supply chain relationships, increases profitable business transactions, and improves your businesses reputation by providing quality products.
With an improved purchasing management system:
Streamline the purchasing process.
Maintain accurate stocking levels.
Avoid losing sales due to stock shortages.
Improve cash flow by preventing stale inventory from over purchasing.
Receive suggested re-order notifications.
Maintain relationships with reliable vendors.
Acctivate Fabric Inventory Software for QuickBooks
Acctivate is a fabric inventory software solution for growing small businesses who use QuickBooks. Acctivate's bi-directional integration capabilities allow businesses to expand inventory control while continuing to use QuickBooks.
Fabric inventory software with omni-channel order management
A diverse customer base comes with diverse needs. Fashion labels commonly update products four times a season to cater to customer preferences. The supply chains within the business' channels must be able to support the inventory turnover, as well as the different combinations of sales in order to satisfy customers. An omni-channel order management system enables a business to meet the needs of more customers and manage orders through both ecommerce and traditional sales channels with streamlined fulfillment.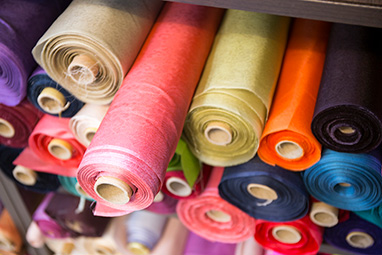 With Acctivate's omni-channel order management software, fabric suppliers and online retailers can significantly decrease costs by automating tasks that would typically call for a team of employees to manage during times of peaked demand.
Omni-channel order management software:
Handles telephone, online, direct, catalog, mail-in and mobile orders in one system.
Integrates with popular ecommerce sales channels such as Shopify, eBay, WooCommerce and BigCommerce.
Offers multiple options to process payments.
Gives customers the option of drop shipping via online orders.
Tracks order progress with client history.
Converts quotes to orders with a single click.
Import and export fabric inventory software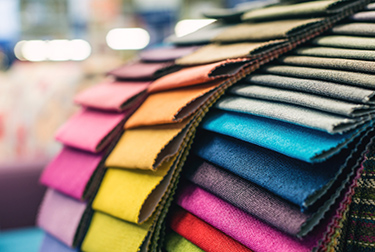 2018 textile good exports in the U.S. added up to $30.1 billion. With such a large amount of fabric being exported, fabric distributors and online retailers gain a competitive advantage by utilizing an import export inventory software. Import export inventory software helps businesses manage global trade transactions, while adhering to regulatory standards. Additionally, companies capture the true cost of goods, precisely track inventory, and conduct multi-currency business transactions.
With import export software:
Account for all costs associated with the acquisition of goods with landed cost calculation.
Buy and sell items with the same currency as your customers.
Develop and implement a multi-currency pricing strategy.
Track business exchanges in foreign currencies.
Gain real-time visibility of inventory as it moves across the world.
Get Started Today!
Discover how Acctivate can transform your business. One of our Acctivate specialists would love to talk to you and discuss your specific business needs.
Call us at 817-870-1311