Wholesale Food Distribution Software
Built For


Wholesale Food Distribution Software improves inventory, order, and business management for food distributors, manufacturers, and online retailers.
Food Distribution Software with powerful capabilities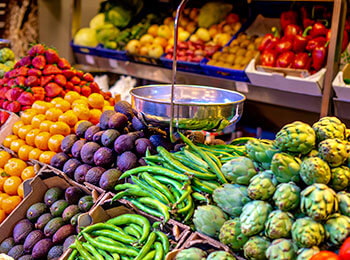 When inventory consists of food products, the stakes are high. While some products may perish more quickly than others, all food products – raw, packaged, or processed – require food distribution software to monitor inventory and expiration dates. Dying or lost inventory leads to food waste, higher costs, lower profit margins, and so on. Keeping inventory moving in and out of a warehouse in a timely manner protects bottom lines and customer palettes.
With Inventory Control: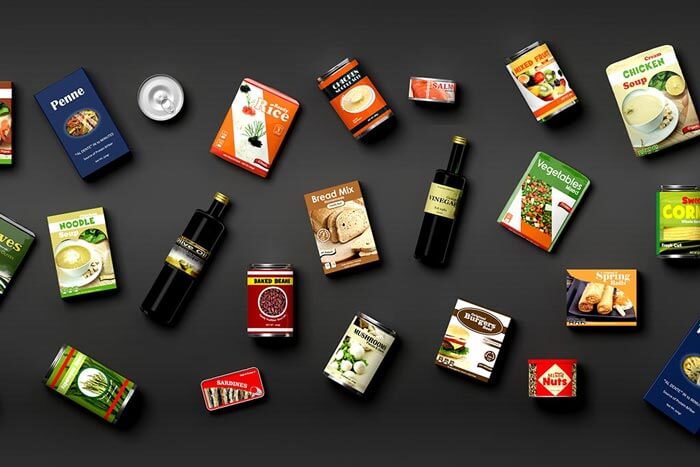 Store/track an unlimited number of inventory items in real-time
Enter multiple alternate product IDs and description per product (SKU, UPC, industry-specific, vendor-specific, etc.)
Easily view inventory (per location) on hand, available, committed, on order, on reserve
Control substitutions, bill of materials, costing, and multi-tiered pricing
Implement barcoding and mobile tools for more efficient inventory processing & fulfillment
Always know true costs with landed cost and/or multi-currency
Acctivate Food Distribution Software with best-in-class traceability
Typically, food distributors act more as middlemen than primary producers of the products they sell, but they must be just as proactive in the face of potential recall as any other contributors to their supply chain. Food distribution software provides dynamic lot and serial traceability, allowing a distributor to pull up lot/serial locations, whether in warehouse, transport, or customer hands, within minutes. Through traceability, a food distributor can easily monitor quality control and product integrity.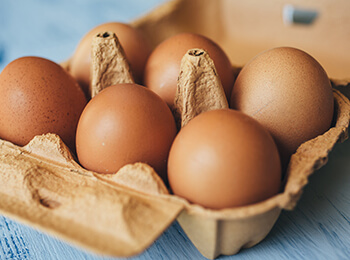 With Traceability:
Be recall ready and better able to comply with industry regulations
Track an unlimited number of raw and finished goods by lot or serial numbers end-to-end, including lot numbers for ingredients used in production
Manage and track quality-control issues, expiry dates, lot, inspection, and quarantine information
Food Distribution Software with robust eCommerce & EDI order management capabilities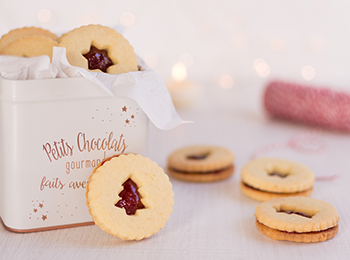 Multi-channel food distributors usually rely on both traditional channels, such as face-to-face, catalog, phone, and e-mail, as well as more modern channels like eCommerce and EDI to reach as many customers as possible and maximize opportunities.
Acctivate's food distribution software with eCommerce capabilities allows a distributor to operate through one or more online marketplaces and/or web stores. An automated order sync takes place at set intervals throughout the day, constantly updating orders on a distributor's end while updating inventory counts online. This process helps to prevent lost sales stemming from the purchase of or cart abandonment due to unavailable items.
With eCommerce & Web Store Management:
Manage inventory across multiple physical and virtual warehouse locations
Set web store sync at intervals of 5, 15, 30, or 60 minutes
Utilize Acctivate's Business Intelligence to bolster future planning, better inform decision making, improve forecasting accuracy, and more
Integrate with preferred shipping carrier(s)/solution (FedEx, UPS, USPS, ShipStation, StarShip, DHL)
Drop ship with a click of a button
Access 3PL support if needed
One of the most popular methods of B2B commerce is EDI (electronic data interchange). Acctivate's food distribution software provides powerful EDI management, ensuring smooth, accurate, and fast transactions between a distributor and its trading partners. Acctivate partners and integrates with popular EDI providers like SPS Commerce, TrueCommerce, and B2BGateway, allowing a distributor to gain both EDI compliance and management in less steps.
With EDI Order Management: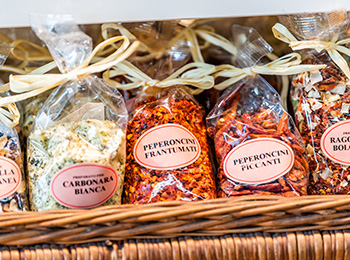 Eliminate re-keying of documents
Quicken order and transaction processing
Greatly reduce errors and increase data accuracy
Enable trading with thousands of Big Box partners
Reduce business expenses
Automate routine tasks
Help to turn cost overheads into cost savings
Improve communication and relationships with trading partners
Acctivate Food Distribution Software for QuickBooks
Acctivate's food distribution software for QuickBooks is a powerful solution for small to mid-sized multi-channel food distributors seeking advanced inventory and business management capabilities without leaving QuickBooks. Acctivate's bi-directional QuickBooks integration makes it easier than ever for a business to gain advanced functionalities for optimizing and growing operations while maintaining financials securely within QuickBooks.
Get Started Today!
Discover how Acctivate can transform your business. One of our Acctivate specialists would love to talk to you and discuss your specific business needs.
Call us at 817-870-1311