Built For


Glass business software provides the purchasing, inventory, and order management glass businesses need in the fast-growing glass business marketplace.
The ancient beginnings of glass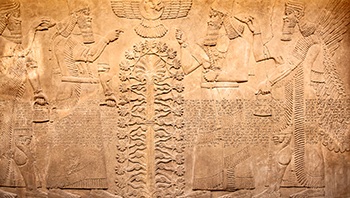 Flat glass is a material so ubiquitous around the globe, it's easy to overlook its importance in modern society – and is by no means new. Dating back as early as 3,300 years ago, ancient Mesopotamians wrote glassmaking rituals onto clay tablets using cuneiform script, which was copied repeatedly over the centuries. The ingredients on the clay tablets were indeed the ingredients for glass in its purest form, except for one unknown substance: immanakku-stone (sand, the main component of glass), naga-plant ashes (soda ash, the alkali flux that lowers the melting temperature of sand), and a copper compound for colorant.
Harnessing opportunities: Navigating the global rise in flat glass demand
As far as the 21st century goes, flat glass is here, it's everywhere, and the demand is only rising. In 2014, the global flat glass market size was valued at USD 68.7 billion and is expected to reach approximately USD 150.4 billion by 2025. The demand for flat glass around the globe is being boosted by an uptick in automotive and construction, while also greatly benefiting from an increasingly urgent need for clean energy solutions and carbon reduction.
Considering all the types of flat glass: tempered, laminated, basic float, insulating, clear, coated, pattern, annealed, and mirror – and all the industry sectors with heavy reliance on glass application: construction, infrastructure, automotive, transportation, electronic, solar energy, and greenhouse – it is safe to say glass distributors and manufacturers exist within a massive market with an endless wealth of opportunities to discover and capitalize on.
Regardless of industry, type, or application – small and mid-sized flat glass distributors and manufacturers must optimize operations and plan strategically in order to ride the wave of flat glass demand rising around the world. Accelerating growth and growing capital revolve mostly around the efficiency of day-to-day operations.
Glass business software for QuickBooks
With glass business software, flat glass distributors and manufacturers can better control inventory, order processing and fulfillment, purchasing, process manufacturing, and with the help of business intelligence, plan more precisely for the future.

Acctivate glass business software with powerful inventory management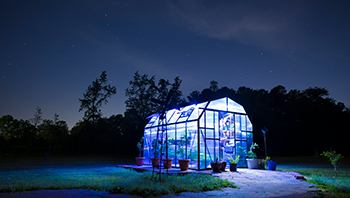 A business powered by products needs proper inventory management. When a flat glass business lacks visibility and structure with inventory, more frustrations and problems tend to arise. No matter the style of glass, the product it is meant for, or the industry sector, the way a glass business manages inventory is critical to success. Acctivate provides flat glass distributors and manufacturers with real-time visibility into inventory, automation for efficiency, and flexibility for meeting specific inventory needs.
With Inventory Management:
Monitor inventory in real-time across multiple locations.
Control and easily search through an unlimited number of products and/or raw materials.
Assign one or several alternative product IDs – including SKU, UPC/GDSN, industry-specific codes, etc.
Define inventory items by dimensions or other units of measure.
Receive alerts for low stock and suggested re-order quantities.
Automate purchase orders.
Track & trace inventory even after purchase.
Glass business software with best-in-class omni channel order management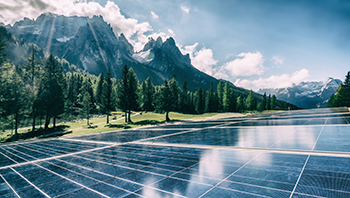 Before the millennium, traditional sales channels – direct, over-the-phone, email, and catalog – were standard for all businesses. But now with the takeover of eCommerce and easier access to big box retailers, software must possess the capabilities to easily manage all of these channels, whether in use or not, to be the solution guiding flat glass distributors and manufacturers into an abundant future. Acctivate provides easy syncing between eCommerce orders, updating the system regularly, and also works with multiple EDI providers to provide streamlined EDI management between a glass business and its trading partners.
With Omni Channel Order Management:
Manage multi-channel orders with ease, including eCommerce, EDI, counter sales, phone, catalog, email.
Include services fees, shipping fees, handling charges, and other chargeable items or activities on orders.
Sort, filter, prioritize orders quickly.
Promote picking/packing accuracy with barcoding and mobile tools.
Eliminate most manual data re-entry with the assistance of automation.
Utilize direct integration with preferred shipping carrier(s) or shipping solution.
With eCommerce Management:
Integrate with one or multiple well-known eCommerce platforms, including Shopify, WooCommerce, eBay & BigCommerce.
Include images, descriptions, and attributes with products online.
Configure automatic web store order sync to run at set time intervals.
Online orders are handled as any other orders in Acctivate.
Process online orders in batches with a few clicks.
Offer discounts and promo codes.
Enjoy real-time credit card processing.
Access to Drop Ship & 3PL support.
With EDI Management:
Integrate with a popular EDI provider – SPS Commerce, TrueCommerce, B2BGateway.
Enjoy access to thousands of potential trading partners including Home Depot, Lowe's, Ace Hardware, AutoZone, Walmart.
Handle large and/or complex orders with ease.
Automate routine tasks & eliminate manual data re-entry.
Streamline and speed order and transaction processing.
Reduce business expenses and overheads significantly.
Acctivate glass business software with reliable business intelligence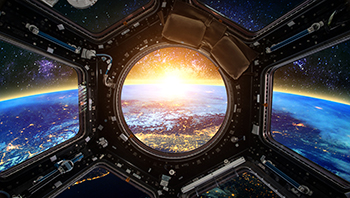 Flat glass demand is rising year after year – a wonderful sign for a glass business. The purpose of business intelligence is to provide flat glass distributors and manufacturers with more accurate insights, forecasts, analysis, and reports on inventory, sales, and other operational factors to better inform decision making. Acctivate offers powerful, reliable inventory and business intelligence to help businesses meet demand, plan effectively for the future, enjoy steady growth, and ensure bottom lines are met.
With inventory forecasting:
Eliminate inventory guesswork.
With proper usage, optimize inventory investment.
Meet high demand expertly during peak seasons.
Prevent financial burdens caused by out-of-stocks, phantom, and dead inventory.
With established inventory forecasting, enable automatic purchasing for products.
With sales & trend analysis:
Utilize to improve purchasing & production forecasting.
Through customer and sales analysis, uncover geographical trends, savings opportunities, and other highly relevant logistical data.
Identify the most profitable customers and products.
Inform marketing strategies.
With pricing tools:
Create, monitor, and control company-wide, segment, product, or customer pricing decisions.
Specify dollar amount, a discount, or a markup on individual prices.
Include landed cost and other additional costs.
Negotiate customer-specific pricing.
Enjoy discount and upcharge capabilities.
With decision support:
Make better, more informed decisions.
Enjoy instructive analysis from digested data and operational centralization.
Access complete, detailed, historical customer records.
Monitor real-time KPI (key performance indicators).
Access unlimited standard and custom Crystal Reports.
Glass business software with advanced purchasing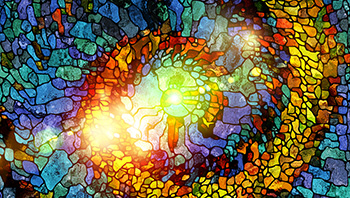 With advanced purchasing, flat glass businesses can exert more control over acquisition, vendors, expenses, while providing a clearer understanding of the supply chain.
With advanced purchasing:
Enjoy access to full supplier historical data, including published price, the last cost paid, and lead time.
Evaluate, set, and monitor vendor expectations and performance.
Monitor supplier performance based on objective performance reporting.
Automate or manually generate purchase orders.
View real-time purchase order status.
Optimize spend management and budget control.
Prevent unauthorized purchasing activities.
Acctivate glass business software with dynamic manufacturing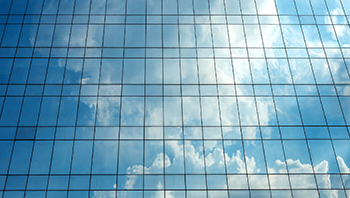 Flat glass is such a versatile material from its uses to its appearance, depending on the glass manufacturer or distributor, the manufacturing process will vary. Acctivate's manufacturing workflow management allows the manufacturer to monitor the status of orders in real-time.
With Acctivate manufacturing:
Handle discrete, refurbish, remanufacture, and custom manufacturing.
Manage manufacturing, warehousing, and distribution activities in one or multiple locations around the world.
Track items in real-time with workflow management as they progress through the manufacturing process.
If needed, enjoy Assemblies (Made-for-Stock), Made-on-Demand (Kitting), and Multi-Level BOM (Bill of Materials).
Glass business software designed for QuickBooks
Acctivate provides a seamless bi-directional integration with QuickBooks, allowing flat glass distributors and manufacturers more advanced inventory and business management, while continuing to maintain financials within QuickBooks.
Get Started Today!
Discover how Acctivate can transform your business. One of our Acctivate specialists would love to talk to you and discuss your specific business needs.
Call us at 817-870-1311