Built For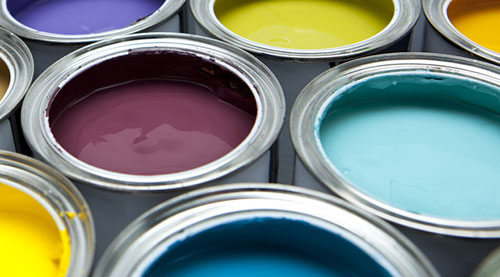 Paint inventory software provides efficient warehouse management and reliable tracking to improve accuracy and productivity in paint and coatings businesses.
Paint inventory software revamps business management
Manufacturers and distributors of paint products – decorative paint, automotive paint, environmentally safe paint, food-grade coatings, and others – can greatly benefit from implementing a paint inventory software.
Paint inventory software boosts business management with specifically designed features. Acctivate has robust features to help paint and coatings businesses with manufacturing, tracking, multi-channel, barcoding, purchasing, reporting, CRM and seamlessly integrates with QuickBooks.
Batch manufacturing is simplified with paint inventory software
Batch manufacturing in paint inventory software improves process manufacturing procedures. Recipes or formulas of different paints and coatings can be stored for quick retrieval when mixing each product.
Acctivate Batch Manufacturing keeps standard paint or coatings formulas within each product window. Formulas can be easily updated on the fly when seasonal ingredients change so there are no interruptions to processes.
Paint inventory software streamlines tracking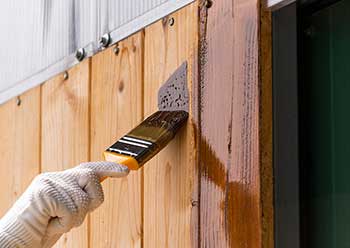 Tracking paint and coatings through the supply chain with lot and serial numbers automatically generates a history. Having a history of where your paint and coatings have been helps with quality control and recalls, as well as discouraging warehouse theft.
Acctivate Traceability easily tracks unlimited paints, coatings, and related products which increases inventory accuracy and improves the management of services and warranties.
Paint inventory software unites multi-channel orders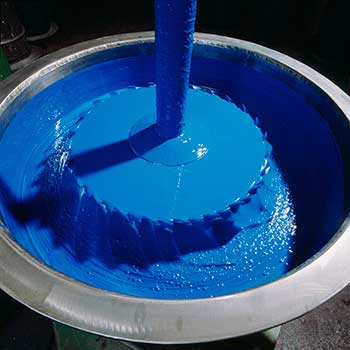 Multi-channel order management coordinates sales made through a variety of channels, such as orders received from phone calls, catalogs, faxes, mail, in person, and online stores. Multi-channel orders are brought into the same system to sustain inventory accuracy.
Acctivate Multi-channel maintains orders from different channels including those made on paint web stores. Acctivate's two-way synchronization updates inventory and online sales automatically during scheduled times, and/or manually with one click when desired.
Barcoding with paint inventory software increases accuracy
Barcoding in paint inventory software removes the need to manually key product information. A quick scan from a barcode device uploads all paint product information into the system improving data accuracy.
Acctivate Barcoding speeds up paint product manufacturing, receiving, tracking, inventory counts, picking, shipping, and other warehouse processes. Barcoding works with many mobile devices, including Acctivate's mobile app for Android devices.
Paint inventory software advances purchasing
Purchasing manages vendors' information and all other information related to paint acquisition and expenses. Procurement information for paint and coating products is simplified with the automation of tasks.
Acctivate Purchasing provides paint distributors control of procurement procedures and allows for better forecasting of future purchases.
Paint inventory software enriches reporting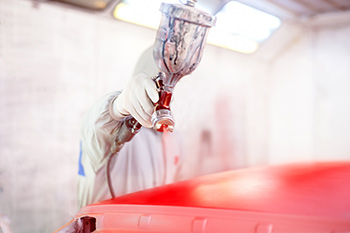 Reporting creates reports and documents from real-time data for paint manufacturers and distributors. Businesses gain insights from the information in the reports that helps them pinpoint and forecast paint product trends.
Acctivate Reporting generates reports and documents for most needed instances with 100+ documents and reports included with the system. Acctivate works with Crystal Reports® to create custom documents and reports depending on each paint businesses' needs.
CRM improves customers' experience
Customer relationship management (CRM) in paint inventory software handles customer-related information such as contacts, previous orders, marketing, pricing, notes made during calls and emails, and services rendered. Everyone in the company can access customer information and be instantly acquainted with each customer's situation. Customers get a customized experience with fast and precise responses.
Acctivate Customer Management stores an unlimited number of customers and related information. The detailed customer information is organized to display the most important information first.
Paint inventory software boosts QuickBooks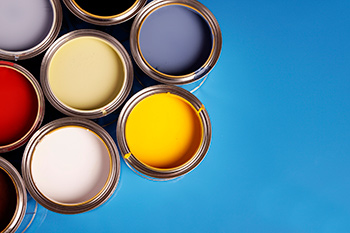 QuickBooks manages financial data and is the bookkeeping system used by many businesses. Manufacturers and distributors typically find it easier to stay on QuickBooks and add business management software rather than starting over with a new system.
Acctivate seamlessly integrates to QuickBooks eliminating the need to learn a new financial system. Acctivate and QuickBooks work together through bi-directional data sharing to reduce hours of manual keying and increase data accuracy.
Get Started Today!
Discover how Acctivate can transform your business. One of our Acctivate specialists would love to talk to you and discuss your specific business needs.
Call us at 817-870-1311