"Acctivate does so much for the business with the inventory and ease of invoicing. Without Acctivate, it would be crazy."
Company Profile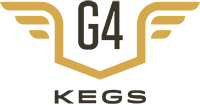 Distributor
Products:
Stainless-steel kegs, growlers & related accessories
Integrated Solutions


Operations at a Glance
The Challenge
Quickly outgrowing the limited inventory capabilities of QuickBooks after experiencing instant business success.
The Solution
An inventory management software with bi-directional synchronization to QuickBooks that simplified company and warehouse operations.
The Impact
Optimized inventory control and streamlined business processes with better visibility throughout four separate warehouses and overseas transactions.
Key Features:
High Quality Kegs for Brewers Everywhere
G4 Kegs, founded in 2012 and based in Tualatin, Oregon, sells high-quality stainless-steel kegs, growlers, and related accessories for craft beverage brewing. G4 Kegs are often used for craft beer, wine, cider, kombucha, coffee, soda, spirits, and mead. G4 Kegs boasts three other locations in the United States: Virginia Beach, Virginia; Oklahoma City, Oklahoma; and St. Petersburg, Florida.
Fast paced growth with QuickBooks limited inventory capabilities meant it was time for an upgrade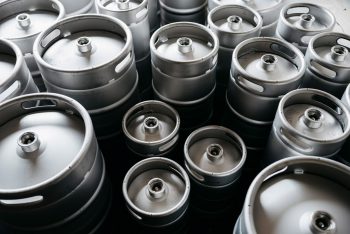 As a start-up, G4 Kegs wasn't completely prepared for the success they experienced very early on.
When G4 Kegs began as a start-up company, the business blew up. From the very beginning, it hit the ground running. We needed an inventory system and Acctivate was recommended," Andrea of G4 Kegs said.
At first, G4 Kegs was relying on QuickBooks® for inventory management, but it wasn't enough. Andrea helped to configure the QuickBooks sync with Acctivate to allow the seamless bi-directional transfer of financial data, and never looked back to QuickBooks inventory management.
The QuickBooks inventory process is difficult. Acctivate is excellent. We would recommend it to anybody with inventory."
And with the assistance of Acctivate support, Andrea learned everything she needed to use Acctivate to optimize the business further.
Without your support team we would be lost. They are very good. They helped me tremendously. Watching them get in there and work helped us learn the system better, and it is a very easy system."
A software with advanced inventory & business management tools to optimize and streamline multiple warehouses across the country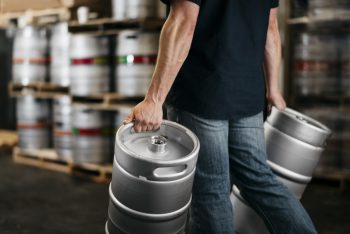 G4 Kegs uses Acctivate for inventory, business, and multiple location control management. Before Acctivate, they lacked visibility into their processes which led to lost orders and incorrect numbers. But with Acctivate, G4 Kegs has continued down the road of profitability.
Acctivate is a great resource for inventory, especially because we move so much. We would like to utilize more of Acctivate, it continues to grow. It's nice to have so many features to help you utilize what you have with information and make it sound understandable."
---
Multiple Location Control
---
With four locations across the country, having visibility into each warehouse is critical. With Multiple Location Control, G4 Kegs is able to monitor and control inventory going in and out of each location with little error.
We're very happy with the multiple location control. We monitor the different users to make sure they are using the correct branches in the warehouse – making sure they are taking out of the right location and processing accordingly."
---
Purchasing
---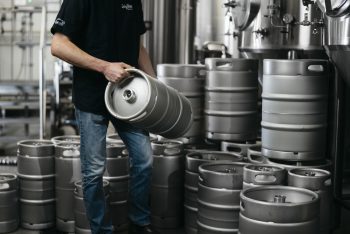 Doing business overseas requires a good tool to track and provide insights into the transactions. Acctivate's purchasing helps do just that.
On the purchasing side, we work with two companies, one in Europe and the other in Asia. It is interesting how they do business versus how we do business, and how we keep track. The purchase orders are really helpful, and the transferring is very good when you realize the necessary steps. Acctivate keeps track very well."
---
Business Activities
---
Business Activities in Acctivate are very customizable, with each company using the business activity tools in a unique way. G4 Kegs uses their business activities to primarily review daily shipping operations.
We use the Business Activity Review daily — that is our shipping station basically. It's very helpful."
A centralized system they can't live without
Before Acctivate, G4 Kegs operations suffered from lack of a centralized system beyond QuickBooks to manage four separate locations, overseas transactions, and a clear view into daily tasks. Acctivate brought visibility, control, and reliable data into G4 Kegs business.
If we walked into work tomorrow and Acctivate wasn't there, it would be huge. Acctivate does so much for the business with the inventory and ease of invoicing. Without Acctivate, it would be crazy. We would pull our hair out. It would be horrible.

Acctivate is reliable, accurate and easy."