Distillery Software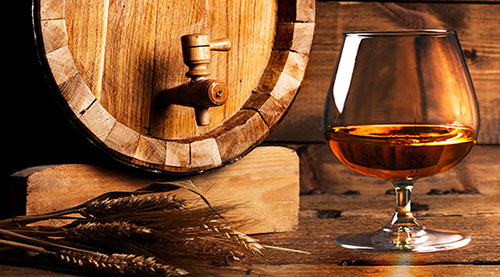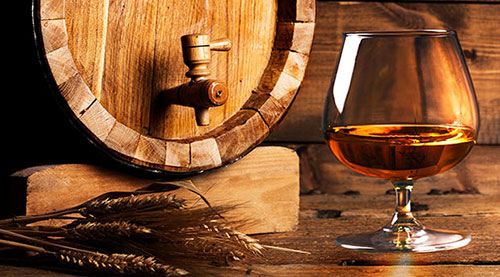 Distillery software provides craft distilleries seeking growth and more control with inventory, order, and process management; intelligence and business tools; and invaluable traceability.
The U.S. can't get enough of craft, artisan, or boutique products and experiences. Food and beverage businesses have been at the forefront of many of these artisan crazes over the last few decades – most notably, craft beer.
No longer do independent, small breweries stand alone in their cause to bring innovation, personality, creativity, and originality into the adult beverage arena. U.S. craft distilleries are spreading like wildfire, jumping from a very humble 560 active distilleries in 2010 to nearly 2000 active today. Business is so good in fact, the U.S. craft spirits market is expected to reach nearly $20 billion in revenue by 2023, growing at an unprecedented CAGR of over 32% between 2018-2023.
What is Small Craft Distillery?
SMALL: Must produce less than 100,000 gallons annually
INDEPENDENT: Must be independently owned and operated with more than 75% equity stake and operational control
TRANSPARENT & ARTISAN: Promotes a high-level of transparency for ingredients, sourcing, distilling, fermentation, bottling, and aging processes
NO COPY CATS: A craft spirit comprised of a neutral (usually grain-liquor) sourced from a 3rd party is considered "craft" if the distiller meets the above requirements AND fundamentally changes the neutral liquor into a new spirit (*this is how gin is made)
U.S. Craft Spirit Market Overview (Distilled Spirits Council):
Top 5 Distillery States: California, Washington, Texas, Colorado, New York
98% of U.S. craft distilleries fall entirely under the 100,000 gallons annually threshold
Millennials are driving growth
U.S. investment in the craft spirits industry has doubled since 2015, reaching $590 million
Female entrepreneurs are responsible for many emerging craft distilleries
For liquor-preferring consumers and craft distilleries alike, there is much to rejoice. Lingering Prohibition Era laws are being updated coast to coast as state and federal governments are continuously being lobbied by independent distilling advocates for change. Craft distilleries can now operate much more like a craft brewery than ever before.
But what does a craft distillery need to compete with the largest distillers who continue to dominate market share?
Other than unique, innovative products and customers to drink said products, a distillery software for inventory, process, and operational management is a surefire way to drive a craft distillery to success.
Distillery software with real-time inventory control, powerful business intelligence, dynamic process management, premier traceability + barrel tracking, and flexible credit management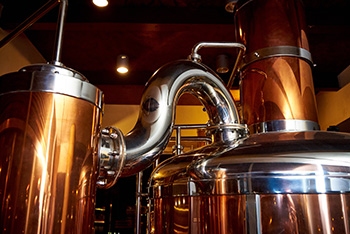 Any inventory-centric business understands the power of real-time inventory management, particularly if they already lack a capable system. For a distillery, accurate inventory counts are critical to success – if a distillery promises X number of bottles to be distributed, but fails to meet the demand, the distillery loses money and the distributors become less interested in promoting their product. Keeping spirit distributors satisfied is key for craft distillers, as distilleries are severely limited in self-distribution.
Distillery software with accurate, efficient inventory management allows craft distilleries to know what they have and what they need in terms of raw and finished goods. It prevents over and under-production, dying and phantom inventory, and blocked cash-flow – all necessary components to keep a distillery operating smoothly.
With Real-Time Inventory Management:
Control & track an unlimited number of raw and finished goods in real-time
Easily view inventory across multiple locations to see what is on hand, available, committed, back ordered, on reserve
Attach multiple alternate product IDs and description to each product (SKU, UPC, industry-specific, vendor-specific, etc.)
Manage costing, pricing, BOM, substitutions
Introduce barcoding software to further improve processing and fulfillment
Understand true costs using landed cost and/or multi-currency
Acctivate distillery software for QuickBooks
Acctivate distillery software was crafted with QuickBooks users in mind. Offering a seamless bi-directional integration, Acctivate provides craft distillers beyond-the-basics inventory and business management features while maintaining financials securely within QuickBooks.
Distillery software with powerful business intelligence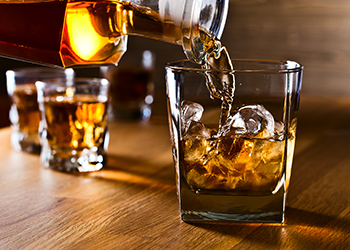 As more and more craft distilleries pop up around the U.S., the market becomes even more competitive. In order to compete, craft distillers must continue to test, evaluate, and improve their spirits. Just because a unique ingredient or distilling process is involved, does not necessarily mean the end result is right for state-wide and national distribution.
Understanding what customers love AND hate, what they are willing to pay, and what they are willing to try – is what keeps cash flowing and the doors of a craft distillery open. With varying ingredients, seasonal fluctuations, and ever-changing consumer tastes, a craft distiller who understands what their customers expect beforehand can compete more strategically and effectively against more established craft distilleries and industry giants.
The best business strategies are crafted with data, analysis, and time. Distillery software provides the technology and tools to collect, interpret, and decide with ease, allowing craft distillers a firm foundation for scaling operations and making a name in a quickly growing market.
Inventory Forecasting is a powerful method of eliminating guesswork, optimizing inventory investment, and determining per-item demand.
Set minimum stock quantity for each product based on expected demand
Auto-generate purchase orders based on inventory requirements
Set alerts for when a product drops to established re-order point/low on stock
Allow recommended re-order items and quantities based on set stocking levels, key suppliers
Evaluate purchase quantity per product and vendor options
Sales & Trend Analysis allows distillers to easily and effectively improve purchasing and demand planning.
Predict future production and purchasing needs with confidence
Explore geographical trends for potential cost-savings
Improve supply chain strategy based on product-level sales information
Improve ROI by building marketing strategies based on product profitability
Decision Support is structured through data centralization, real-time visibility, and analysis, allowing for better informed decision making.
View historical, detailed customer records
Analyze operational and customer trends and discover time/cost-savings using historical data
Monitor real-time KPI (key performance indicators)
Optimize distillery management and improve problem-solving
Acctivate distillery software with dynamic process management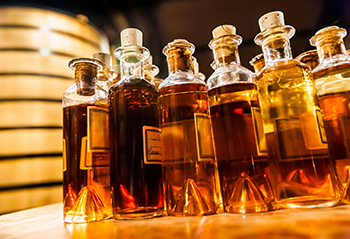 Real-time inventory control keeps a craft distiller apprised on what is needed and what is not. Business intelligence provides insight and influences production strategies. Process management handles the distilling – managing batch variations, variable yields, seasonal ingredients and substitutions, and accounting for spillage, waste, and finished goods. As distilling is all about the end product, distillery software with process management is a surefire way to ensure success both on and off the production floor.
With Distilling Process Management:
Adjust ingredients based on seasonality, availability, and/or required substitutions
Handle variations in input recipe for substitution and quantity changes
Factor in spillage and waste
Manage multiple lots of the same ingredients
Accurate costing by batch
With Bill of Materials (BOM) & Assemblies:
Specify components, quantities necessary for batch production and assembly (bottling/barreling) with BOM
Adjust BOM per product at any time while preserving previous transaction history
Indicate assembly components (ex. BOM for specific batch, chosen container)
Once assemblies are completed, depleted inventory used in the assembly will be reflected and the assembly itself will be a new "finished good"
COGs roll forward from components to finished goods
Distillery software with premier traceability + barrel tracking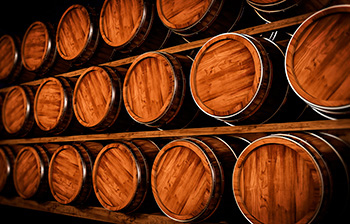 Traceability is important across the board for many inventory-driven industries, but for food and beverage businesses, it's a must. Not only does distillery software with traceability provide peace of mind for distillers, distributors, and retailers alike – it provides the FDA and ATF the documentation and evidence they need regarding compliance and recalls.
With Traceability:
Improve industry compliance and be prepared for recalls
Track an unlimited number of raw and finished goods by lot/serial numbers end-to-end, including lot numbers for ingredients used in production
Track filled barrels (barrel tracking) by a serial number created with a lot number for the spirit and ID number for the barrel
Track assembled products (bottled spirits) beyond the warehouse with lot numbers
Manage and track quality-control issues, expiry dates, lot, inspection, and quarantine information
Acctivate distillery software with flexible credit management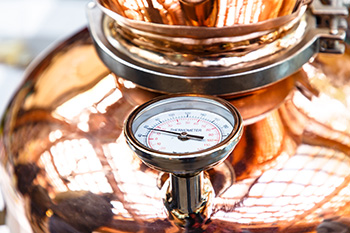 While distributor relationship requirements vary state to state for craft distilleries, credit and collections management are important regardless of location. When a distributor is struggling to collect or late on agreed upon payments, the craft distiller is the one who gets injured. Blocked cash flows, inaccurate financials, and strained profits are direct consequences of a distributor's failings. While many states prevent a written agreement with a distributor from being easily broken, the distiller still has rights to what's due. Credit and collections management allows for more control, suited to a distiller's needs, over financials and distributors.
With Credit Management:
Determine payment terms per customer
Set credit limits – accounts over defined limits require pre-authorization approval before order processing
Automatically deny credit when: overdue invoices exceed grace period; credit limit is exceeded
Remove preset limits for proven credit-worthy customers
Receive automatic reviews (Credit OK, Credit Hold) of credit status when a new sales quote or sales order is entered
With Collections Management:
Easily view customer account balance, aging balances, unapplied credits and payments, summarized invoice information
Filter, sort, and prioritize accounts based on criteria such as balance due, promised to pay, aging invoice, etc.
Store and view any information regarding attempts to collect
Utilize account knowledge to take action and obtain payment from tardy customers
Get Started Today!
Discover how Acctivate can transform your business. One of our Acctivate specialists would love to talk to you and discuss your specific business needs.
Call us at 817-870-1311