Ice Cream Distribution Software
Built For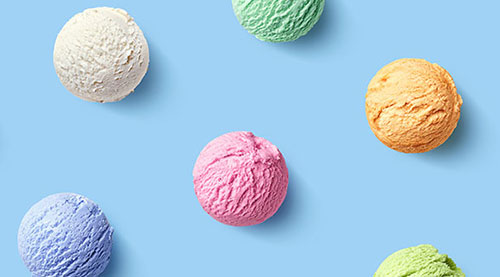 Ice Cream Distribution Software designed to optimize, strengthen, and grow ice cream production and distribution operations via advanced inventory and business management capabilities.
Ice cream, sorbet, gelato, frozen yogurt, novelties – whatever creamy, delicious treats are being sold, customers in the U.S. and worldwide will forever have a sweet tooth. According to International Dairy Foods Association (IDFA), in 2020 U.S. ice cream makers churned out 1 billion gallons of ice cream products, a 6% increase from 2019. The global ice cream market is predicted to reach $91.9 billion by 2027 – a 30% jump from 20191.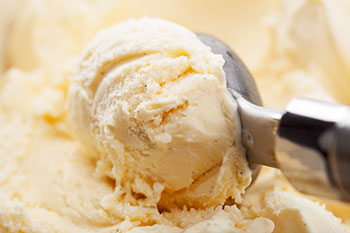 This is music to the ears of ice cream producers and distributors. While other markets are struggling to make a comeback from hard hits experienced in 2020, the ice cream industry is soaring through challenges and moving full speed ahead. Now is the time for small and mid-sized ice cream companies to seize the moment and implement ice cream distribution software to streamline, optimize, and grow operations. There is no doubt more competitors will crop up soon, so getting a leg up now with the assistance of ice cream distribution software is just what's needed.
Ice Cream Distribution Software with Best-in-Class Batch Processing
Vanilla, chocolate, rocky road, mint chocolate chip, strawberry, birthday cake – on and on the potential list of flavors and recipes goes. Acctivate's ice cream distribution software is equipped with sophisticated variable recipe/variable yield batch processing capabilities. Crafting delectable frozen treats has never been so stress-free.
With Batch Processing: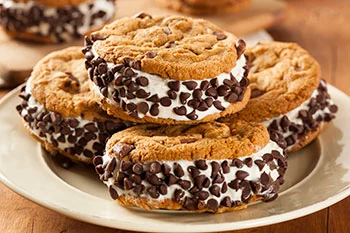 Components (ingredients) may be adjusted based on seasonal requirements, substitutions, and availability.
Utilize variation input recipes to allow for changes in component quantities and substitute items.
Account for spillage and waste.
Track multiple lot numbers of the same ingredients.
Track lot numbers of each individual ingredient used per batch.
Preform precise costing by batch.
Acctivate Ice Cream Distribution Software with Versatile Omni-Channel Fulfillment + EDI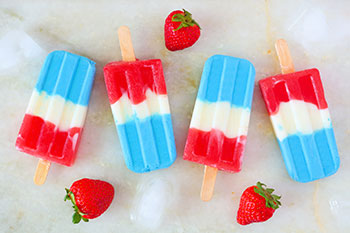 Gone are the days of ice cream being sold primarily face to face. Often ice cream store fronts today are also selling products through typical alternative sales channels, including ecommerce and EDI. Why limit oneself to just a singular location or clientele when a desire for new and exciting ice cream treats are desired all over the world? Ice cream distribution software allows for meeting wherever the shop, when they shop.
With Omni Channel Fulfillment:
Manage orders equally from any sales channels.
Include products, service fees, shipping & handling fees + any other chargeable activities on order.
Sort, filter, and prioritize orders in seconds.
Integrate with one or more eCommerce platforms including Shopify, WooCommerce, eBay, and BigCommerce.
Run web store order syncs automatically at set intervals.
Batch process online orders in a few clicks.
Integrate with preferred shipping carrier/solutions.
Enjoy drop ship & 3PL support.
Ice Cream Distribution Software with Unbeatable Traceability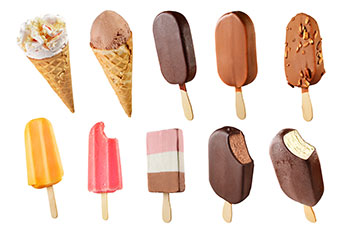 As any ice cream maker knows, quality is the most important key to building a successful and far-reaching brand. With perishable goods, especially ones that require refrigeration, the risk of compromising goods is akin to that of seafood and poultry industries. Acctivate's ice cream distribution software provides a safeguard to first ensure that products leave the warehouse with assurances of its quality, but second, to continue to track and in the case of a recall, quickly pull the line and provide federal agencies the documentation they need efficiently.
With traceability:
Manage and track quality control issues, expiry dates, lot, inspection, and quarantine information.
Track an unlimited number of raw components and finished goods end-to-end of the supply chain via lot and/or serial numbers.
Always be recall ready and fully compliant with industry regulations.
Acctivate Ice Cream Distribution Software for QuickBooks
Are you using QuickBooks but find yourself hitting a wall with its limited inventory and business management tools? No need to fret. Acctivate supports a bi-directional integration with QuickBooks, providing your ice cream business the advanced capabilities needed to grow, while maintain financials in QuickBooks.
---
Endnotes:
Get Started Today!
Discover how Acctivate can transform your business. One of our Acctivate specialists would love to talk to you and discuss your specific business needs.
Call us at 817-870-1311