Jewelry Inventory Software
Built For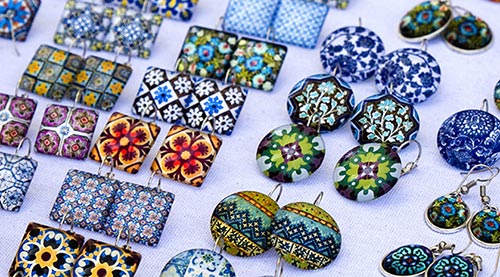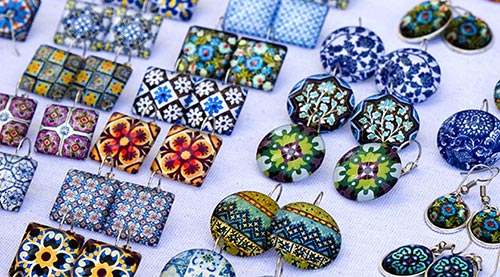 Jewelry inventory software provides inventory and order management for small and mid-sized distributors, manufacturers, and online retailers.
Jewelry inventory software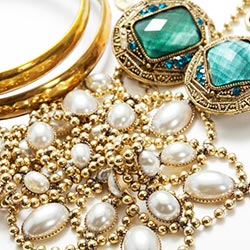 The U.S. jewelry industry has enjoyed a steady, consistent recovery since experiencing a shocking drop in sales revenue following the global recession. In 2018, U.S. jewelry retail sales – fine jewelry, wholesale, mass market – reached 68 billion dollars.
But, sometimes, numbers don't tell the whole story.
A financial analyst and specialist in the fine jewelry and diamond market, Edahn Golan, analyzed recent and historical market findings to deduce and surmise the most critical data points facing retailers across the industry.
Luckily, it is not all doom and gloom. With the right strategy, technology, and focus, small/mid-sized independent jewelry distributors and retailers can find success without being acquired.
How? Jewelry inventory software.
As a small business, it is all about optimizing your investments, strengthening your resources, cutting unnecessary costs and tasks, and, above all, earning customer loyalty. Acctivate provides real-time visibility, increased inventory and business control, and practical features meant to help smaller jewelry businesses capitalize, compete, and grow.
Jewelry inventory software with advanced matrix inventory management, powerful business intelligence, robust omni channel fulfillment, and advanced purchasing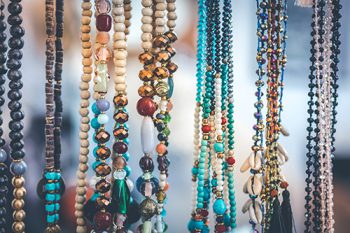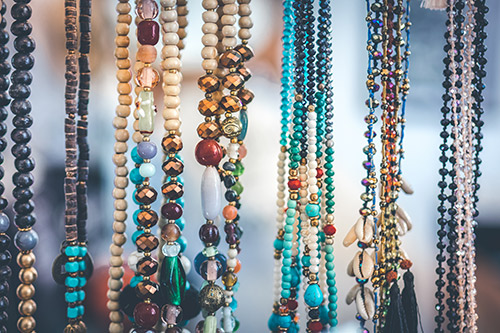 Whether you supply raw materials for jewelry, like metals, semi-precious stones, beads, or buy the materials and use the components to create whole jewelry pieces, inventory management is a must for your operations.
Matrix inventory management enables a business to offer customers an array of choices while avoiding inventory bottlenecks. Matrix inventory provides more categorical variations for similar products, like size, color, material, or style, which can be a game changer in jewelry inventory management.
With Matrix Inventory Management:
Monitor inventory in real-time.
Set alerts for low-stock, reserved, or back-ordered items.
Receive suggested re-order quantities and automate purchase orders.
Manage single dimensions matrices from style to variant – variant can be color, size, style, description, etc.
Manage variations as separate SKUs.
Maintain sales history at the matrix level.
Manage inventory at the component level.
Acctivate jewelry inventory software with powerful business intelligence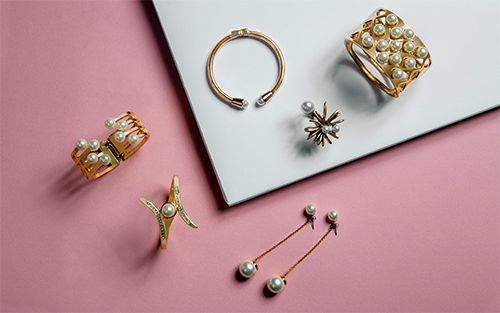 As Mr. Golan pointed out —much of the industry has been slow to adopt information technologies. However, jewelry businesses can speed up the process for their own companies. To remain independent and continue to grow successfully, real-time business intelligence is critical to operations. Understanding customers likes, dislikes, and general desires, along with pinpointing operational inefficiencies, key performing products, and savings opportunities, are all required.
Key business intelligence components that are must haves for small businesses: inventory forecasting, sales trend analysis, and decision support tools. Business intelligence removes guesswork, decreases risks, promotes informed decision making, guides product/service pricing strategies, and provides high-level informational overviews and incredibly detailed deep dives in products, customers, operations, etc.
Jewelry inventory software with business intelligence includes:
Inventory forecasting:
Eliminates inventory guesswork.
Used properly, optimizes inventory investment.
Alerts when products drop to the re-order point or below.
Automatically generates purchased orders based on inventory requirements.
Enables automatic purchasing for product with set stocking levels and primary suppliers.
Prevents out-of-stock and dying inventory.
Sales & Trends Analysis:
Improves forecasting for purchasing and production needs.
Uses customer and sales analysis to uncover geographic trends, savings opportunities, and relevant logistical data.
Identifies most profitable products and customers.
Promotes profitable marketing strategies.
Pricing Tools:
Create, manage, control and monitor pricing decisions company-wide, by segment, by product, or by customer.
Factor in landed cost and other additional costs.
Each individual price can be a specific dollar amount, a discount, or a mark up.
Customer tiered pricing.
Negotiate customer-specific pricing.
Upcharge and discount capabilities.
Decision Support:
Promotes well informed decision making.
Digests data and provides instructive analysis through operational centralization.
Provides access to complete, detailed historical customer records.
Monitors key-performance indicators in real-time.
Provides access to unlimited standard and custom Crystal reports.

Acctivate jewelry inventory software perfect for QuickBooks users
Acctivate offers a seamless integration for businesses using QuickBooks — users can maintain their financials in QuickBooks while enjoying Acctivate's advanced inventory and business management features.
Jewelry inventory software with robust omni channel fulfillment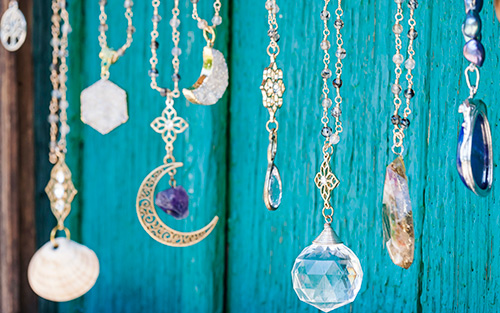 It's clear the jewelry industry is innovating and exploring new sources of sales revenue in order to compete. Whether you are a omni channel retailer, meaning you take sales orders from a variety of traditional and new (eCommerce, EDI, mobile) sales channels, a pure-play online retailer, or somewhere in between – you deal in fulfillment, and fulfillment is one of the biggest factors in winning over customer loyalties. Omni channel fulfillment isn't just about customer loyalty, although that can be the biggest reward.
Improving fulfillment operations includes lowering costs through the removal of unnecessary data re-entry and manual tasks, quickening processing, picking and packing times, and ensuring fast, affordable, secure delivery for your customers. Optimized omni channel fulfillment is so important for your success regardless of what channel your customers purchase through, but it can be argued that it is even more important for your online customers and EDI trading partners.
Acctivate's Omni Channel Fulfillment:
Easily manages omni channel orders [eCommerce, EDI, counter sales, phone, catalog, email].
Orders can include products, service fees, shipping fees, handling charges and any other chargeable item or activity.
Sort, filter, and prioritize orders quickly.
Promotes picking/packing accuracy with the help of barcoding and mobile tools.
Removes most manual data re-entry through automation, helping to gain accuracy, times savings, and lower costs.
Allows direct integration with shipping carriers/solutions of your choice — this will help strengthen carrier relationships, monitor changing carrier rates, negotiate deliveries, etc. — and in turn offer fast, maybe even free, shipping to customers along with other delivery options.
With eCommerce:
Integrate with one or more well-known eCommerce platforms including Shopify, WooCommerce, eBay, and BigCommerce.
All product attributes available online including images and descriptions.
Configure web store order sync to run automatically at set time intervals.
Handle online orders as any other order within Acctivate.
Batch process online orders with a few clicks.
Allow promo codes.
Process credit card payments in real-time.
Drop ship & 3PL support.
With EDI:
Integrate with a best-in-class EDI provider (SPS Commerce, True Commerce, B2BGateway).
Access thousands of trading partners, including Target, Walmart, Amazon, Home Depot, Lowes.
Easily handle large and/or complex orders.
Eliminate manual data re-entry & automate routine tasks.
Speed up order and transaction processing.
Significantly reduce business expenses, overheads.
Acctivate jewelry inventory software with advanced purchasing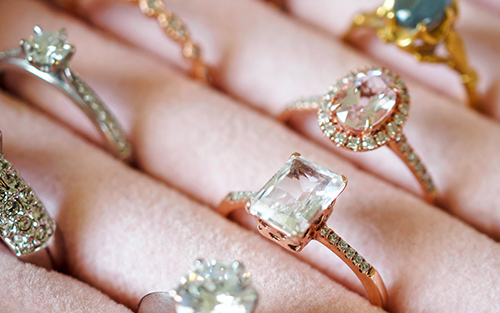 Vendors of varying roles can be found throughout the supply chain and not all vendors are created equal – especially when you are potentially dealing with raw precious and semi-precious metals, minerals and stones, beads, charms, chains, and more. Quality vendors and good purchasing relationships are necessary for your business to thrive and to enable you to meet your customers' expectations. With enhanced purchasing management, your business has a greater ability for finding the best materials/products at the best prices to be supplied at times that are the best for you.
With Advanced Purchasing:
Access full supplier historical data (ex. published price, last cost paid, lead time) to evaluate and set vendor expectations.
Easily monitor supplier performance based on objective performance reporting.
Manually or auto-generate purchase orders.
Monitor purchase order status within Acctivate in real-time with auto-generated purchase order numbers.
Prevent unauthorized purchases.
Promote better spend management & budget control.
Get Started Today!
Discover how Acctivate can transform your business. One of our Acctivate specialists would love to talk to you and discuss your specific business needs.
Call us at 817-870-1311