Marine Parts Inventory Software
Built For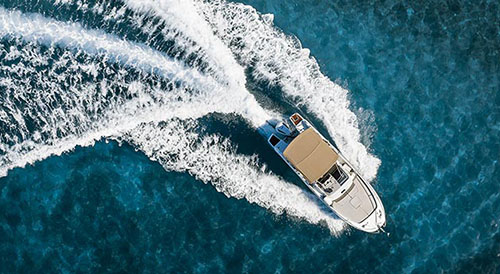 Marine Parts Inventory Software is designed to foster more efficient, accurate, and effective inventory and business management operations for marine parts distributors, manufacturers, and online retailers.
Many industries suffered in 2020, but not boating. Boat sales increased in 2020 over 12% when predictions expected a 2% increase.1 With such a sharp increase, the rise in marine parts sales is likely to follow. While boat sales have increased, supply chain issues from 2020 are still spilling over into 2021, making it more important than ever for marine parts suppliers to optimize and fortify operations with a marine parts inventory software as demand increases.
Marine Parts Inventory Software with powerful mobile inventory management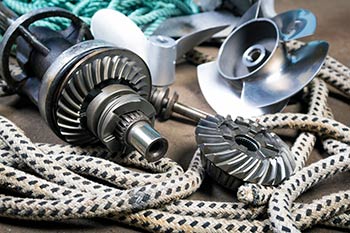 Managing various, complex parts in abundance is a difficult task manually and can easily lead any business into mass chaos. Instead of relying on clipboards and spreadsheets, a marine parts supplier will inevitably gain the most from a marine parts inventory software with inventory management that is also set up for mobile tools.
With mobile inventory management:
Manage unlimited products.
Attach multiple alternative product IDs to each item to improve product lookup.
Set and receive alerts when an item drops below a certain level.
Receive suggested, automated repurchase amounts.
Use mobile device to enhance receiving and transferring.
Use mobile device to perform quick, accurate cycle counts and easily adjust quantities.
Track products throughout the warehouse to fulfillment.
Acctivate Marine Parts Inventory Software with best-in-class traceability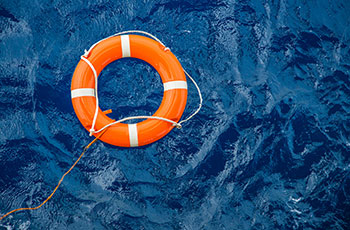 Product recalls are frustrating, but are an ever-present concern in many industries, especially those revolving around parts and transportation. A marine parts supplier lacking in proper serial number traceability is placing themselves in a risky, vulnerable position on the off chance a recall befalls one of their products. Opting for a marine parts inventory software, such as Acctivate, with true serial number control is a powerful safeguard.
With serial number traceability:
Attach and track serial numbers to an unlimited number of products.
Trace serial numbers end to end of your supply chain, including back to manufacturers and to fulfilled customers.
Access complete histories per serial number.
Track expiry dates, warranties, specifications, test certifications & relevant references.
Track & trace product issues, bugs, defects, service issues, product enhancement requests, etc.
Marine Parts Inventory Software with dynamic web store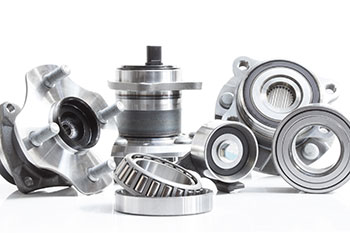 If the pandemic taught the business world anything, it's that web stores are critical for product-selling businesses to stay afloat during unprecedented disasters. However, they are also very dynamic in reaching larger markets and broader prospect audiences, no disasters needed. A marine parts inventory software with easy web store set up and a thorough list of eCommerce partners is the solution any marine parts supplier needs.
With web store:
Orders imported from web stores are handled like any other product in Acctivate.
Display all product attributes including images and descriptions.
Set automated order sync for every 5, 15, 30, or 60 minutes.
Batch process web orders.
Integrate with eCommerce platforms like BigCommerce, Shopify, and WooCommerce.
Integrate with shipping partners like FedEx, UPS, USPS & DHL.
Access drop ship & 3PL support.
Enjoy real-time credit card processing.
Acctivate Marine Parts Inventory Software with flexible pricing tools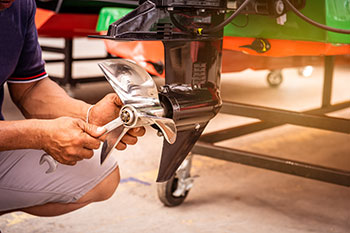 Pricing is never a one-size-fits all solution, particularly when it comes to demand changes and complex supply chains. Sometimes pricing adjustments are for one customer for specific reasons, and at other times, to all customers. A marine parts inventory software with flexible pricing tools is necessary for developing a smart, well informed pricing strategy.
With pricing tools:
Individual prices can be a specific dollar amount, a discount from a list, or a markup from cost.
Access customer tiered pricing with an unlimited number of tiers.
Tiered prices can be for one or many products.
Enjoy upcharge or discount capabilities.
Track costs easily, including landed costs.
Set line level or invoice level discounts.
Prices can have an optional effective/expiry date.
Marine Parts Inventory Software for QuickBooks
Acctivate's marine parts inventory software supports a bi-directional integration with QuickBooks, allowing for immediate access to advanced inventory tools while maintaining financials in QuickBooks with little disruption.
---
Endnotes:
Get Started Today!
Discover how Acctivate can transform your business. One of our Acctivate specialists would love to talk to you and discuss your specific business needs.
Call us at 817-870-1311