Motorcycle Parts Inventory Software
Built For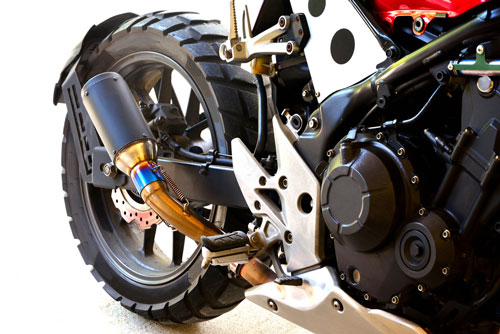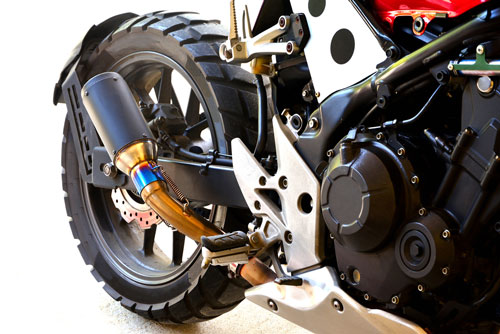 Motorcycle parts inventory software to boost accuracy and efficiency in warehouse operations
With recent growth in the secondary market for motorcycles, there has been a boom in the motorcycle parts industry. Growing interest in restoring retro bikes has increased demand for bike parts and services, driving business through the roof for motorcycle parts distributors, manufacturers and retailers.
As the market continues to grow… have orders sky-rocketed? Are you busier than ever? Is there a need to keep up with demand while keeping customers satisfied? It's time to invest in an inventory management system that increases warehouse efficiency and, most importantly, grows with your business.
Whether your business sells motorcycle parts and accessories for mopeds, scooters, cruisers, sports, standard, touring, electric or parts for all types of cycles, your inventory management needs are the same. Distributors, suppliers, retailers and manufacturers of bike parts need business management features that boost warehouse operations by improving accuracy and efficiency.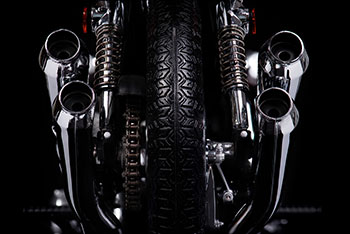 Acctivate Motorcycle Parts Inventory Software is easy to implement, grows with your business, and offers many powerful features: barcoding, omni-channel order management, manufacturing, landed cost, tracking, service management, vendor managed inventory, multiple location, multiple IDs and bi-directional integration to QuickBooks.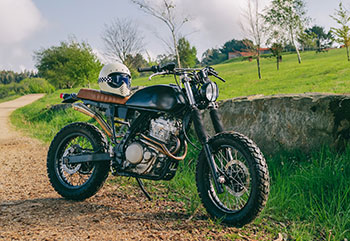 Motorcycle parts inventory software with barcoding
Manufacturers, distributors and retailers can use mobile warehouse management to increase speed of updating inventory, improve real-time inventory accuracy, and quickly track products and services.
Acctivate's barcoding feature enables your business to quickly and efficiently:
Verify inventory counts
Transfer products between warehouses
Adjust parts quantities
Fulfill orders
Track inventory throughout the warehouse and various locations
Motorcycle parts inventory software with omni-channel order management
Offering your products through multiple channels, e.g., face-to-face, phone, mail, online, doesn't have to be difficult. The ability to manage all channels in one place simplifies omni-channel selling.
Acctivate helps you keep up-to-date and accurate information for everyone, including customers shopping on your webstore. Bilateral synchronization automatically and consistently updates data from stock levels, orders, tracking and customers between Acctivate and your web store.
Motorcycle parts inventory software with manufacturing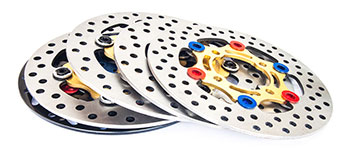 Managing and coordinating manufacturing and assembly processes within your motorcycle business is simplified with Acctivate's multi-level bill of materials (BOM). Products designated as kits or assemblies utilize the BOM to specify which motorcycle parts were used in the product being built.
Additionally, Acctivate provides inventory control, visibility of margins, availability and sales – all assisting in predicting inventory needs for current and future products you'll manufacture.
Motorcycle parts inventory software with landed cost
Sourcing bike parts from around the world doesn't have to complicate your costs. Landed cost automatically calculates the true cost of products. All costs associated to the products such as shipping, taxes, VAT, harbor fees, insurance compliance, travel and exchange rates are included in landed cost and can be added when you receive items or later when necessary.
Motorcycle parts inventory software with tracking
Tracking parts and other products with serial and lot numbers gives businesses the ability to track and trace items from original equipment manufacturers (OEM) to distributors all the way to customers and back.
Acctivate's traceability feature tracks unlimited serial and lot numbers. As one of the most robust tracking solutions available, Acctivate simplifies the tracking of products throughout the supply chain, easily tracking parts for warranty management, quality control, service management and product recalls.
Motorcycle parts inventory software with service management
Managing services in a professional way will increase productivity, provide timely support, and improve communications, which in turn increases customer satisfaction.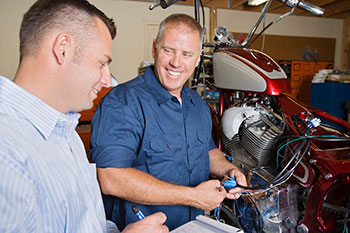 Acctivate service management has the tools businesses need to manage services professionally, including:
Simplified service activities scheduling and viewing
Quick drag and drop of activities between workers to balance the day's workload
Easy filtering of service activities within the scheduling window
Instant view of tasks due for the day
Quick glance of activities that are unassigned
Simplified communications through pagers, text messages and/or emails between service technicians, other employees, contractors and even customers
Instant access to service activities with detailed information
Easy tracking & billing in the service activity for labor and materials
Motorcycle parts inventory software with vendor managed inventory
Vendor managed inventory (VMI) is just as the name suggests, inventory managed by the vendor/distributor – but visible to the manufacturer. VMI or consigned inventory lowers inventory levels for both the distributor and the manufacturer. It can also improve customer service by helping the distributor anticipate demand of motorcycle parts and lowering service lead times.
Acctivate vendor managed inventory tools allows the distributor to handle inventory with transparency to the manufacturer and offers the ability to exclude that inventory from warehouse cycle counts.
Powersport parts inventory software with multiple location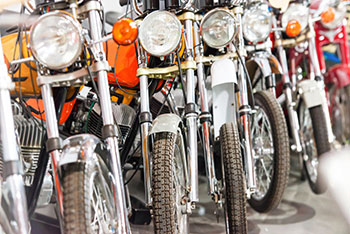 Storing inventory in multiple warehouses, locations, bins, shelves, aisles or service trucks to reduce delivery time has enabled many distributors, dealers and suppliers to deliver products and services faster to their customers.
Acctivate's multiple location feature allows businesses to define locations for their inventory and tracks all quantities within the locations. Adding locations is simple and locations can be created during set up or on the fly. Items within each location may be designated as special order items and removed from general inventory to reduce the risk of being sold.
Motorsport parts inventory software with multiple IDs
Multiple product IDs are different codes associated with each part or product that is used to improve item identification. The different IDs provide alternatives when looking up parts and offer another way to categorize products printed on purchasing documents.
Acctivate's multiple IDs feature allows numbers, letter, special character and embedded spaces to be used in each code, including:
Industry-specific IDs
Internal part numbers
Vendor part codes
Manufacturers' part codes
Customer specific part IDs
Product UPC/GDSN numbers
SKU numbers
Cycle parts inventory software works with QuickBooks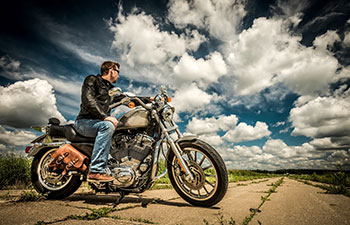 The ability to continue to use QuickBooks for your finances and enhancing it with an inventory management system can save countless hours.
Acctivate's integration to QuickBooks is seamless and using both systems together quickly boosts inventory management operations for motorcycle parts distributors and suppliers. The bi-directional synchronization ensures that data is accurate in both systems, no matter where the data was entered.
Get Started Today!
Discover how Acctivate can transform your business. One of our Acctivate specialists would love to talk to you and discuss your specific business needs.
Call us at 817-870-1311