Truck Parts Inventory Software
Built For



Truck parts inventory software to increase accuracy, productivity and fleet uptime
As the trucking industry continues to expand, so does the requirement for prompt truck service and maintenance. Fleets depend on properly working trucks for transportation of their over-the-road and local freight. When a truck is down for service or maintenance, fleet managers need the correct truck parts to be delivered rapidly to minimize downtime and loss of income. Reliable parts distributors and suppliers are crucial to the trucking industry.
Heavy-duty truck parts businesses stay ahead of the aftermarket game and increase dependability by offering various sales channels, wider product availability, precise delivery of items, speedy service and personalized customer service. An inventory and warehouse management solution such as Acctivate Truck Parts Inventory Software helps them better manage and grow their business.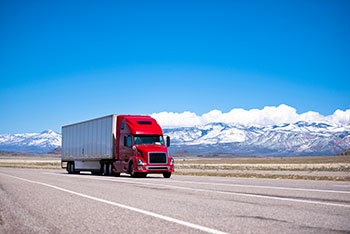 Acctivate truck parts inventory software assists heavy-duty parts distributors and suppliers to manage inventory with robust features including ecommerce, multiple-location, barcoding, traceability, landed cost, service management, customer management and reporting.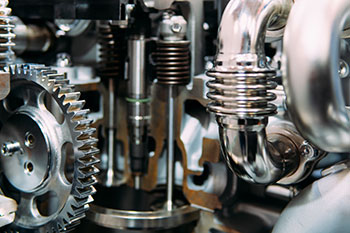 Acctivate streamlines operations and processes in your business and warehouse in order to:
Reduce overhead stock
Save time
Increase accuracy
Improve fulfillment
Truck parts inventory software helps distributors gain control of their warehouse
Acctivate's proven features were designed to help small and mid-sized businesses that need to improve inventory and warehouse management. Acctivate replaces dated methods for managing inventory such as memory, pen and paper, note and spreadsheets, allowing your business to grow.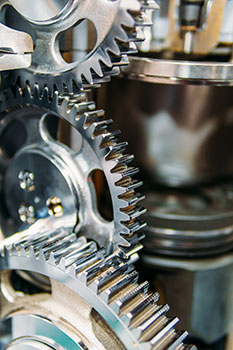 Acctivate truck parts inventory software with multi-channel capabilities
While some fleet owners still prefer a direct sales contact for ordering parts, more and more are beginning to purchase heavy-duty parts online. To serve both customers, distributors must offer their products through multiple channels, e.g., face-to-face, phone, fax, mail, catalogue or online. Whichever way your customers prefer, you can better serve them by managing all channels in one place.
Acctivate's bilateral synchronization automatically updates information from orders, stock levels, customers and tracking between your web store and Acctivate. The result is consistent information available for customers shopping on a website, sales associates processing orders, and all personnel within the company.
Truck parts inventory software with multi location / bin location / service truck
With the need for faster delivery of products and/or services to fleets, some distributors, suppliers and dealers have inventory at several locations, e.g., warehouses, aisles, bins, shelves, service trucks or other. Acctivate's multiple location control tracks inventory quantities in any company-defined location. Locations may be added at once upon set up or on the fly.
Acctivate truck parts inventory software with vendor managed inventory (VMI)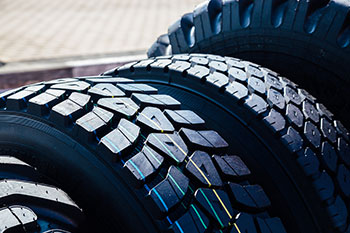 When inventory is managed by the distributor, both the fleet owner and the distributor lower inventory levels. The distributor can anticipate demand to improve customer service and decrease future lead times. Handling consigned inventory or vendor managed inventory with Acctivate allows the distributor to manage with transparency to the fleet owners. An additional benefit – inventory can be excluded from cycle counts within the warehouse.
Acctivate truck parts inventory software with barcoding
Barcoding enables distributors to improve accuracy, increase speed of real-time inventory and tracking information, and know exactly what's in stock to reduce customer's downtime during repairs.
Additionally, Acctivate's powerful barcoding capabilities allows truck parts distributors to:
Simplify inventory counts by scanning barcodes
Instantly verify inventory counts
Quickly transfer inventory between warehouses
Immediately adjust inventory quantities
Efficiently fulfill orders
Significantly reduce errors
Improved consistency
Swiftly track & trace inventory throughout various locations
Truck parts inventory software with lot number & serial number tracking
Acctivate's Traceability is one of the most robust tracking solutions available, simplifying the tracking of products for service management, quality control, product recalls, and warranty management. Acctivate enables distributors to track unlimited serial numbers and lot numbers easily throughout the supply chain.
Acctivate aftermarket truck parts software with landed cost
The true cost of products is not just what you paid for the items – there are also many additional costs associated with the acquisition of the products. Acctivate's landed cost enables distributors to determine the true cost of products by adding all extras such as taxes, VAT, government fees, insurance, duties and freight to the cost. These costs may be added during time of receipt or sometime later.
Acctivate truck parts inventory software with service management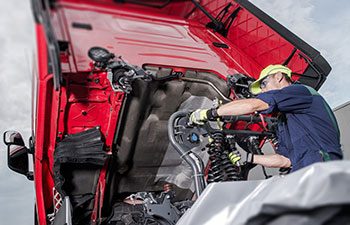 Attain service excellence with increased productivity, improved communications and timely support. Acctivate provides the features that are necessary for service management with tools to:
Simplify viewing and scheduling of service activities
Quickly balance workload by dragging and dropping activities between users
Easily filter through service activities in the scheduling window
Instantly see what tasks are due per day
Quickly glance at unassigned activities in a separate column
Simplify service tech communications with text messages, pagers and/or emails
Instantly access detailed information for each service activity
Easily track & bill time for labor and add materials directly to service activity
Maintain the right inventory levels
Acctivate aftermarket truck inventory software with multiple ID codes for each product
Associate products with multiple product ID codes to better identify products. Using different product IDs provides another lookup key and can categorize products when printed on the sales and/or purchase documents. Letters, numbers, embedded spaces and special characters may be used in each product ID code for:
Industry-specific codes
Internal part numbers
Vendor part numbers
Manufacturers' part numbers
Customer specific part numbers
Multiple ID codes for each product UPC/GDSN
SKU
Acctivate heavy-duty truck parts software with customer service
Enhance customer service with company-wide sharing of customer information. Customize customer details with business alerts and their own custom fields. Acctivate's customer management solution allows businesses to:
Keep detailed customer data
Manage unlimited contact profiles
Quickly view customer's history of orders, purchases, service and marketing
Simplify customer communications
Streamline assignment of service calls
Track progress of services
Easily set follow-up reminders
Access map of customer's address
Quickly set priority service or overdue alerts
Acctivate heavy-duty parts inventory software with reporting
Gain a better understanding of your inventory and warehouse with custom reporting. Reports help you determine what you'll need to boost your business inventory and services, such as what parts are in what categories, which special order parts or equipment you might need for a job, and if you will need to add technicians to complete the repairs on time.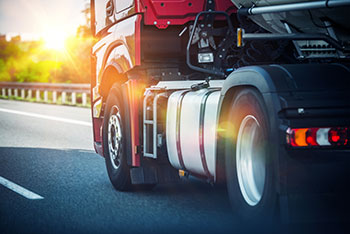 Acctivate heavy-duty parts inventory software works with QuickBooks
Acctivate seamlessly integrates with QuickBooks to boost business and inventory management processes for heavy-duty parts distributors and suppliers.
Get Started Today!
Discover how Acctivate can transform your business. One of our Acctivate specialists would love to talk to you and discuss your specific business needs.
Call us at 817-870-1311