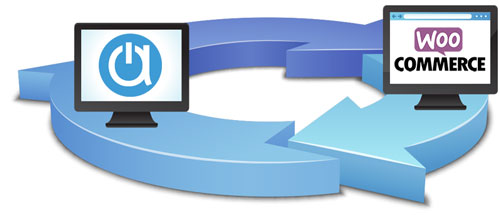 WooCommerce Inventory Management for your growing business
WooCommerce is an excellent website management platform but, as your eCommerce business grows, the need for more business & inventory management tools beyond WooCommerce's capabilities will arise. Inventory, purchasing, and order management software that tightly integrates with WooCommerce will lower costs, increase efficiencies, boost delivery timeframes, and keep customers coming back.
The WooCommerce Inventory Management Solution: Acctivate + WooCommerce
Synchronizes inventory information and availability between offline & the WooCommerce web store
Consolidates all orders from all channels for simplified order fulfillment & customer service management
Provides system-wide access to order, inventory, product, warehouse, credit, customer service information, history, reporting, notes, alerts & activity management
WooCommerce Inventory Management and more with Acctivate
Inventory Management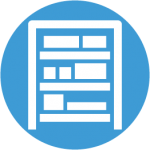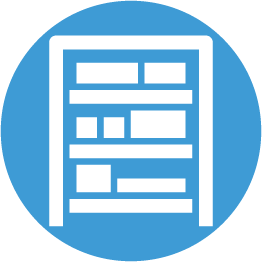 With Acctivate, never again lose an online order due to synchronization issues or mistaken availability. Inventory availability and orders sync automatically between Acctivate & the WooCommerce web store. When Acctivate syncs with a WooCommerce web store, detailed product information and pictures also transfer. With Acctivate, you also gain real-time priceless visibility into your inventory, no matter the location. Inventory management will help reduce out-of-stock situations and optimize purchasing operations.
Multi-Channel

If you are managing not only a web store but direct sales, EDI trading, or some other channel, Acctivate makes it easy to keep each channel straight, updated, and running efficiently. Orders imported from WooCommerce web store are handled as all other Acctivate orders with system-wide access to order, inventory, product, warehouse, credit or customer service information, history, reporting notes alerts & activity management.
Mobile Warehouse Management

Monitor and manage your mobile warehouses easily with Acctivate's advanced features such as multi-location warehouse management, batch picking, shipping and receiving with handheld devices, barcoding, kitting, assemblies, lot & serial number tracking and more.
Shipping Options

Acctivate integrates with shipping providers such as FedEx, UPS, USPS, ShipRush or DHL. With integrated shipping, order tracking and fulfillment become automated. Acctivate offers 3PL support to companies who outsource warehousing and distributions operations, and also accommodates drop-shipments that go from your vendor directly to your customer.
Business Management

Bring your company together by providing best in class visibility and real-time access across your entire business – management, purchasing, warehousing, sales, marketing, shipping, and customer service. Acctivate's business management increases productivity and accountability, making your business operate more efficiently than ever.
Value & Flexibility

Acctivate was created with varying business needs and industry standards in mind. No two businesses operate the exact same. Your Acctivate & WooCommerce solution is designed to delivery exactly what your business needs, when and how you need it. Acctivate is an affordable, customizable solution with the most inventory & business management capabilities available in the small business inventory management software market.
Works with QuickBooks

Just as Acctivate integrates with WooCommerce, Acctivate also integrates with QuickBooks, enabling WooCommerce users to gain advanced inventory & business management tools while keeping QuickBooks intact.
---
Get Started Today!
Discover how Acctivate can enhance your eCommerce business with a free trial today
or give us a call at 817-870-1311.