Refurbishment Manufacturing Software
Built For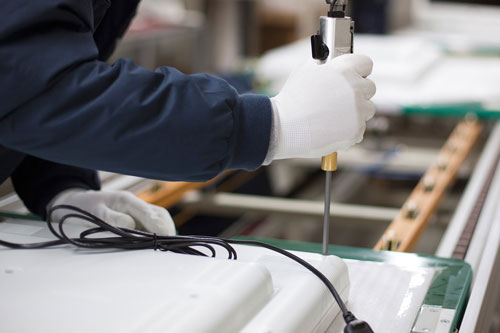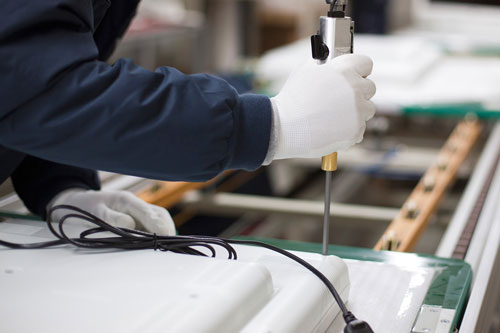 Refurbishment manufacturing software helps businesses manage inventory, procurement, and the refurbishment process of manufacturing equipment and machinery.
Nearly every consumer has encountered a "30-day return policy," and many of us have used it. But, have you ever wondered what happens to the product that was returned? The store can't put it back on the shelf and sell it again as new, and what if it has a couple of scratches? The answer: refurbishment.
Refurbishment is the process of restoring a product to like-new condition. Depending on the source of the product to refurbished, the refurbishment process can range from minor to complex and generally involves cleaning, repairing, and/or repackaging the item.
In the case of a return from a return policy allowing returns for any reason, the product may be basically unused with no defects. On the other hand, leased equipment used for a couple of years and then returned may require a bit more to restore it for sale.
The refurbisher is skilled in working with the product, meets high standards, and, where applicable, subjects the refurbished product to rigorous testing. The result is many times referred to as a "certified refurbished product."
Refurbishment: A BIG market with a lot of inventory
According to the Harvard Business Review article, "Many Happy (Product) Returns," ( Stock, Speh and Shear), the value of the products that U.S. consumers return to the nation's retailers each year exceeds $100 billion.
Citing the widespread use of eCommerce, the increased use of electronics, and an increase of self-service in stores, returns only continue to increase. Reasons for the returns are varied, with returns resulting from shipping damage, a defect, a trade-in, the end of a lease, or simply that the buyer changed their mind and didn't want the purchase.
And while many people associate refurbishment with electronics or computers, returns, and the resulting refurbishments span many industries, from industrial equipment, to medical devices, to office furniture, and include both the business-to-consumer and business-to-business markets.
The result: A lot of inventory to refurbish.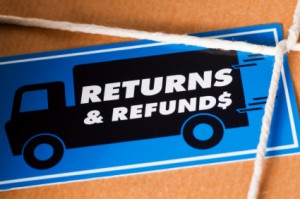 Refurbishment manufacturing software to manage the return process, the inventory & your business
The return may be handled by the retailer, who then in turn returns it to the distributor, who then in turn returns it to the manufacturer, or in some cases, the manufacturer may be the retailer.
Regardless, a process and software to manage the process efficiently is a necessity for a profitable refurbishment business.
Acctivate's manufacturing software delivers a complete solution for refurbishing manufacturers with…
Acctivate software for refurbishment
Acctivate delivers a complete solution for refurbishing manufacturing with…
Advanced bill of materials
Kitting & Assemblies
Discover Acctivate
Acctivate is packed with
features
for your entire business. Talk to our team of product experts and see if Acctivate is right for your business.
Call us at 817-870-1311