Wholesale Warehouse Management
Built For


Wholesale Warehouse Management is designed to optimize warehouse operations, improve efficiency and accuracy, and dramatically reduce overhead costs.
Optimal wholesale warehouse management is crucial for a thriving, growing wholesale distribution business. According to a collection of recent surveys, 77% of wholesale organizations are serious about automated warehouse systems and using data to maximize performance, and 87% of industry decision-makers are already in the process or planning the process of expanding and improving their warehouses by 2024.
Essentially, the time is NOW to start improving, automating, and streamlining warehouse operations because if you aren't, most of your competitors likely already are. The last few years have been a masterclass in what can go wrong in the supply chain and economical world, as well as a teaching moment for how fortifying and strengthening your businesses beforehand, starting at the warehouse, is the most assured way to survive.
Wholesale Warehouse Management: Smart Layouts, Picklists & Triumph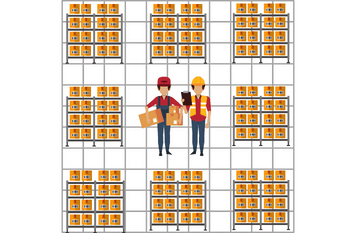 Disorganized, chaotic warehouses have the highest probability of errors, inefficiencies, workplace accidents, and customer exoduses. Acctivate's wholesale warehouse management system provides a smart layout designer to help you create the organized warehouse of your dreams. The warehouse layout editor allows you to define your warehouses from aisles and walls, to end caps and bin location.
Along with the warehouse layout editor, Acctivate's wholesale warehouse management also produces intelligent picklists to end the zig-zagging and endless amount of wasted time that chaotic picking entails. This kind of picking will allow for faster re-stocking, order picking, and fulfillment. Don't waste any more time and energy with operational turmoil.
Define and organize warehouse layouts inch to inch
Reduce likelihood for errors, workplace accidents, and inefficiencies
Reduce costs from illogical travel time location to location
Generate smart, efficient pick lists to eliminate unnecessary labor and time consumption
Wholesale Warehouse Management: Barcode, Mobile, Let's Go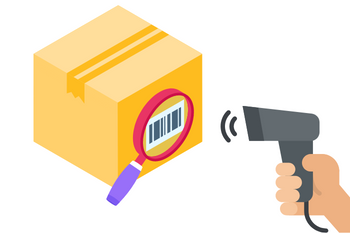 Barcodes and mobile software are not new ideas; by now almost everyone is doing it. But for those still juggling and struggling with manual counting, picking, disjointed, and spreadsheets – there is no time like the present to try something new. Acctivate's wholesale warehouse management offers powerful barcode and mobile software, and it is exactly what the warehouse of your dreams needs! Not only do you accelerate daily warehouse and inventory operations, but you also can sync picklists to your mobile device, drastically reduce turn-around times on fulfillment, and create mobile sales orders on the go if needed.
Preform quick and precise daily operations like receiving, order entry, picking, transfers, and counts
Verify and validate inventory and orders with ease
Make sales orders on the go
Generate barcodes
Track products in and out of the warehouse with barcodes
Reduce costs, labor, and time-consumption
Wholesale Warehouse Management: Multi-Warehouse & Bin Locations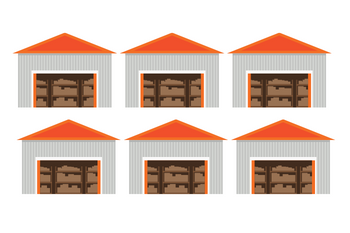 Acctivate's wholesale warehouse management allows you to manage and monitor unlimited warehouses, both physical and virtual, seamlessly in real-time. You can even receive, sell, and manage inventory at 3PL warehouses. With wholesale warehouse management, you can manage and track costs down to the warehouse level for more informed costing and analysis.
And, bin-locations? Your smart picklists will drill down to the exact bin and its location in your warehouse. This eliminates any unnecessary searching when picking because it will be generated on your mobile device. All you will need is a spreadsheet of all bin- locations to import and map.
Create, manage, and monitor unlimited physical and virtual warehouses in real-time
Inventory can be tracked, sold from, received into, and transferred across unlimited warehouses
Track inventory from aisles, racks, shelves, bins, on trucks, or other designated areas
Manage 3PL warehouses
Track costs down to individual warehouses
Wholesale Warehouse Management for QuickBooks
QuickBooks is an excellent software for many things, but comprehensive wholesale warehouse management, QuickBooks leaves a lot to be desired. The good news? You don't need to give up QuickBooks to gain the powerful wholesale warehouse management features Acctivate offers. You continue to maintain and manage financials within QuickBooks without sacrificing operational efficiency and growth.
Discover Acctivate
Acctivate is packed with
features
for your entire business. Talk to our team of product experts and see if Acctivate is right for your business.
Call us at 817-870-1311