---
Topic: QuickBooks Inventory Management
---
In our "Ask a QuickBooks expert series," Tim Grant of Business Solution Providers LLC discussed…
Why Not to Use QuickBooks for Inventory Management
Inventory affects all functional areas: purchasing, sales, accounting, the warehouse, production, shipping, et cetera.

What one person does in one department affects what someone else will probably respond in another department. If just one person in the chain is not doing their job correctly, it affects how others react and, in turn, affects things like quantities of items available, and ultimately, the financials."

Tim Grant, QuickBooks Expert and Inventory Software Consultant
It's a domino effect. Mismanaging inventory can definitely result in adverse effects for businesses, so finding the right inventory management software is a crucial component for success and is by no means a "one size fits all" situation. Finding the right inventory management solution requires assessing your specific business needs, while keeping several factors in consideration, i.e., workflow processes, staff performance & procedures, and more.
---
Tim Grant, QuickBooks Expert and Inventory Software Consultant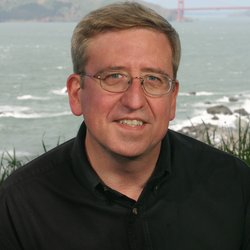 In the quote above QuickBooks expert and consultant Tim Grant of Business Solution Providers LLC illustrated the importance of having the right inventory management solution. Tim works primarily in the QuickBooks Enterprise and inventory arena. He helps small to mid-market companies learn about QuickBooks inventory & how to troubleshoot inventory issues; and advises on third-party inventory solutions that use QuickBooks in the back-end for accounting, but pick up where QuickBooks leaves off in terms of advanced inventory capabilities.
---
We continued the conversation with Tim Grant and got his take on using QuickBooks for inventory management and how to avoid or put an end to the domino effect.
Ask a QuickBooks expert question #1: What would you say are the 3 most common challenges businesses face when using QuickBooks for inventory management?
Tim: The first is allowing inventory levels (quantity on hand) to go "negative". This is usually a result of missed Item Receipts and the people entering invoices ignoring the warnings about going negative.
The second is a propensity of people to post directly to the Inventory Asset account on supplier bills, checks, customer sales documents, inventory adjustment windows and journal entries. This is important because it throws off the balance on the Inventory Valuation Summary and the Balance Sheet. These two documents serve as the primary "checks and balance" for financial accounting around inventory and the totals should always match, otherwise errors have crept in.
The third is primarily workflow process development or lack thereof. People don't take the time to learn the nuances of how the transactions "behave" on entry, and getting the whole team working together, so that they are all performing their tasks in unison.
---
Acctivate QuickBooks for Inventory management software user, Scottco Marine
We were using QuickBooks and it would take inventory out when we invoiced, but it wouldn't show what was available, held, or backordered. So until the order was invoiced, sometimes the product would be sold a couple of times over because QuickBooks wouldn't really let us see the inventory in real-time.

We were also using handwritten spreadsheets of the 60 different sizes of floats we carry – 'Okay, so- and-so gets these when they come in and so-and-so gets these.'

Then we found Acctivate and once you enter an order, it shows it held, so you're not accidentally promising the same product to three different people and we really liked that.

You can put information in QuickBooks and you can find it in Acctivate and vice versa – they work well together."

Christy Hunt, Customer Service Manager, Scottco Marine
---
Ask a QuickBooks expert question #2: How can inventory management challenges in QuickBooks be addressed?
Tim: First is understanding the limitations of what QuickBooks can and cannot do. For example QuickBooks doesn't have expiration date tracking. We always suggest that clients invest time in finding either the benefits or short-comings of QuickBooks or any product before investing their time or money, or later they may find out it cannot do what they want it do.
Another way to address this is simply asking yourself if the workflow processes that typically occur in the "real world" — what's happening in the warehouse, what's happening at the receiving dock, et cetera —whether they can be replicated in QuickBooks, or is a third–party product necessary.
The last is the biggest part and again relates to workflow process development. Look to mold the behavior in staff adoption of the workflow processes — find out why workers did the tasks a certain way — really interview them and get to know and understand why they're doing their jobs the way they are. Then reward them to work as a team and to enter the transactions properly showing them how what they do affects others.
---
Acctivate QuickBooks for Inventory management software user, Driven Racing Oil
The biggest change we've seen since switching to Acctivate has been the live timing with inventory and just being able to actually see what we have in our two warehouses. I know with QuickBooks it was a little bit deceiving at times and we were always running into problems. In the past we were able to see our inventory, but we were not able to see 'live inventory' of what was in stock at that specific moment."

Travis Pollock, Project Manager, Driven Racing Oil
---
Ask a QuickBooks expert question #3: When would you recommend adding a third-party solution that integrates with QuickBooks for inventory management?
Tim: We recommend it when either a critical function is missing in QuickBooks or the file size has been reached. If something like landed cost, secondary approvals of purchase orders, or expiration dates are required, then we recommend a third-party product. There are many inventory nuances that are missing from QuickBooks that only a third-party product can solve for them.
---
Acctivate QuickBooks for Inventory management software user, Safety Connection
Acctivate is the core of our business. It is our business – it's our quotes, it's our orders, it's our invoicing. The only thing QuickBooks is used for is to pay utilities, insurance, and all those types of things. But our revenue is in Acctivate."

Janice Honeycutt, Vice President, Safety Connection
---
Ask a QuickBooks expert question #4: When choosing a third-party software to integrate with QuickBooks for inventory management, what essential features should it provide?
Tim: It should provide features such as: lot or serial number tracking with expiration dates, bulk pricing, purchase order function, sales order function, integration with third-party shipping products and eCommerce, EDI, multiple warehouse locations, multiple costing methods, RMA process, landed cost feature, mobile input ability, bar code scanning, and of course easy synchronization with QuickBooks.
---
Acctivate QuickBooks for Inventory management software user, KIND
The fact that Acctivate integrates with QuickBooks and I did not have to change my general ledger or rip out my entire system and produce a brand new system here. That was a major deciding factor.

When we decided on Acctivate, we found out it has all of these nice features that we also need. So, a big selling point for me was that I did not have to do a re-implementation of finance back here or build a sync between a custom application and QuickBooks."

Khaled Abohalima, Chief Information Officer, KIND Snacks
---
Ask a QuickBooks expert question #5:  What misconceptions are there about extending the functionality of QuickBooks with a third-party solution for inventory management?
Tim: A lot of times companies have the impression that third-party products are more expensive than QuickBooks. If they stop to look at what their labor costs are because of the workarounds that they have to do with QuickBooks and they really take an analysis and measure that, the cost is probably a lot more than they are going to pay for a third-party product.
The biggest hurdle we usually have is getting the client to understand the Return on Investment that they are getting from having the efficiency and additional functionality of a third-party product versus the hindrances of QuickBooks.
---
Acctivate QuickBooks for Inventory management software user, BioBased
Acctivate was simple enough to be trained on, to populate the data that we needed and integrate with QuickBooks, so that we could get up and running on limited money and limited people. We don't even have a full-time IT person on staff."

Tina Miles, Controller, BioBased Technologies
---
When you outgrow QuickBooks for inventory management — there's Acctivate
Get started today!
Learn more about Acctivate's powerful inventory management tools & seamless integration with QuickBooks. Try Acctivate for free or call us at 817-870-1311.