Dairy Management Software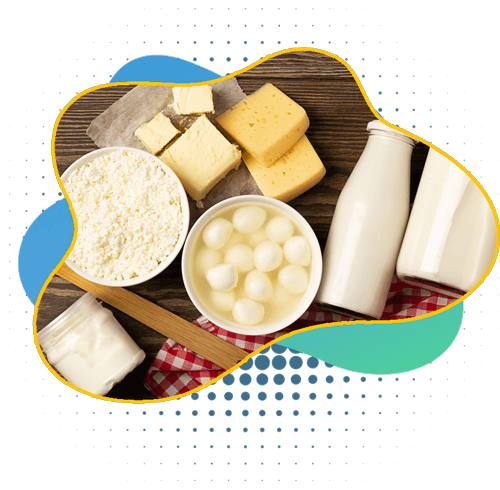 Dairy Management Software
Dairy Management Software centralizes, optimizes, and streamlines inventory and business management operations for dairy producers, processors, and distributors.

Dairy producers, processors, and distributors have found themselves on uncertain grounds as rising prices for other agricultural goods drive the price of milk down1.

Fortunately, milk production per cow is increasing year over year and, with the help of a dairy management software solution, dairy producers and processors gain control of their operations while safeguarding against future unexpected shifts in the industry.2
Dairy Management Software with dynamic batch processing + bill of materials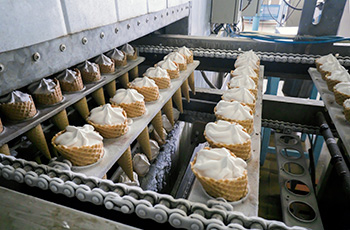 Dairy management software requires flexible batch processing tools. Acctivate's batch processing with variable yield and recipe allows for both recipe and formula-based process manufacturing. Components can be adjusted on the fly based on seasonal requirements, availability, or other substitution requirements. Alongside batch processing is the bill of materials, which can be adjusted at any time while preserving previous sales history for previous products. Costing for bill of materials is derived at time of shipment.
Handle variations in input recipe to accept substitutes and/or quality changes
Access variable yield and recipe capabilities
Account for spillage and waste
Easily substitute ingredients in recipes
Monitor numerous lots including the same ingredients
Enjoy unlimited bill of materials components
Alter bill of materials at any time while maintaining previous sales history
Get a Live Demo
We will walk you through a demo of Acctivate Inventory Software. See Acctivate in action and how it can free your business of unnecessary obstacles and provide a clear view of growth and success.
Call us at 817-870-1311
Acctivate Dairy Management Software with best-in-class mobile inventory control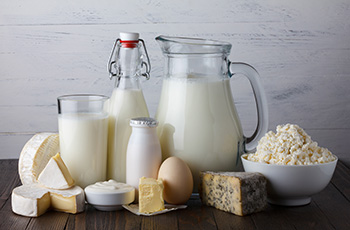 Barcode and mobile devices make inventory management exponentially easier. Dairy management software with barcode and mobile devices is one of the most powerful solutions a business can take when trying not only to reduce labor, but for dramatically improving accuracy and speed, particularly when performing tedious tasks like cycle counting, adjustments, and so on.
Manage an unlimited number of products
Monitor inventory in real-time across all active sales channels
Create multiple, alternate product ID and descriptions per product (SKU, UPC, industry-specific, vendor-specific, etc.)
Receive alerts when an item drops before the desired level
Receive automated repurchasing quantity suggestions
Easily perform receiving, transfers, adjustments, and cycle counts
Verify and adjust quantities quickly
Improve fulfillment speeds
Know true costs with landed costs & multiple currency
Dairy Management Software with premier traceability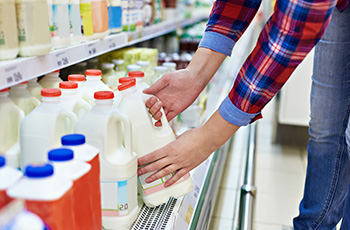 Traceability provides the transparency and accountability necessary for any industry based in food or drink and allows for recall readiness at any time. Acctivate's traceability tracks raw and finished goods, end-to-end of the supply chain – right to your customer's doorstep or warehouse and beyond.
Meet industry requirements and federal regulations
Track and trace unlimited raw and finished food end-to-end of supply chain
Track and manage expiry dates, quality control issues, lot inspections, quarantine information, etc.
Be always recall ready
Managing sales and customers with Dairy Management Software
The key to effectively handling all sales channels with accuracy & consistency is centralizing – having the data, including inventory quantities, in one location. With Acctivate Dairy Management Software, all sales are handled in one place, improving customer management and satisfaction, regardless of sales channel.
Acctivate Dairy Management Software for QuickBooks
Got QuickBooks? Acctivate's dairy management software supports a seamless bi-directional integration with QuickBooks. Instead of overhauling your entire financials to meet the requirements of an ERP, stick with QuickBooks and grow with Acctivate. Acctivate brings advanced inventory tools to your fingertips while you continue to maintain financials in QuickBooks.
---
Endnotes:
1 American Farm Bureau Federation
2 Ibid.
Get Started Today!
Discover how Acctivate can transform your business. One of our Acctivate specialists would love to talk to you and discuss your specific business needs.
Call us at 817-870-1311