Medical inventory management software to provide supply chain transparency
Medical inventory management software helps suppliers, distributors and online retailers manage these complexities, achieve supply chain transparency, and avoid supply chain shortages that can impact the quality of care provided by medical professionals. Additionally, by reducing out of stock situations, products can be delivered in the fastest and most economical way, avoiding expedited shipping fees, and improving the bottom line.
Acctivate medical inventory management software for QuickBooks Users
Acctivate is a comprehensive solution for growing businesses with a need for more advanced inventory control, while enabling users to continue to use QuickBooks. Acctivate communicates with QuickBooks using bi-directional integration, so customer-related and vendor-related transactions occur in both Acctivate and QuickBooks, resulting in an optimum user experience.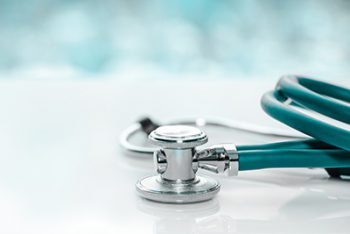 Medical inventory management software with real-time inventory control
Medical inventory management software reduces unexpected stock outs by using configurable stocking alerts. With Acctivate, businesses are alerted when a specific item reaches a low quantity threshold, supporting better purchasing decisions, decreasing the likelihood of out-of-stocks, and reducing expedited shipping costs. In turn, customers receive products more quickly and the cash flows of the business are positive.
A real-time inventory management system:
Accurately reflects inventory levels in real-time
Sends alerts when stock runs low
Provides forecasting insights for better purchasing
Automates PO's
Provides detailed inventory history
Tracks and traces items through the supply chain
Account for an unlimited amount of products
Search and find items by product ID
Medical inventory management software with landed cost calculation
Sourcing products from near and far gives businesses options to spend less on shipping and freight costs, increase product availability, and potentially increase profit margins. Efficiently sourcing products entails the need to accurately calculate true costs. Acctivate's landed cost allows for the inclusion of costs associated with the acquisition of products such as taxes, duties, government fees, freight, and insurance.
Medical inventory management software with landed cost:
Capture every cost from acquiring goods as well as the true cost for all products
Capture whether costs are known at the time of arrival of goods or some time afterwards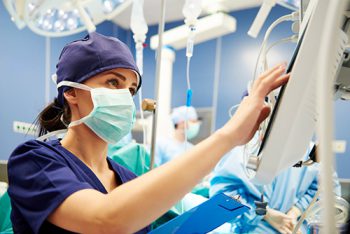 Medical inventory management software with full supply chain traceability + visibility
Supply chain visibility is crucial to businesses in medical supply industry. Regulation compliances require detailed supply chain data as products move from manufacturer to the customer. Acctivate's supply chain traceability capabilities provide medical equipment companies the tools needed for inspection purposes and/or product recalls. Full supply chain visibility creates a mutually-beneficial, trusted relationship between medical care establishments and medical supply companies – the foundation for a loyal customer base and long-term success.
With supply chain transparency:
Track products via lot or serial numbers
Track and account for expiration dates, warranties, and certifications
Trace lots back to suppliers, through outsources and to consumers
Access detailed history reports for lot and serial numbers
Detect and trace product issues and bugs
Designate cargo to the warehouse or for picking before arrival for faster fulfillment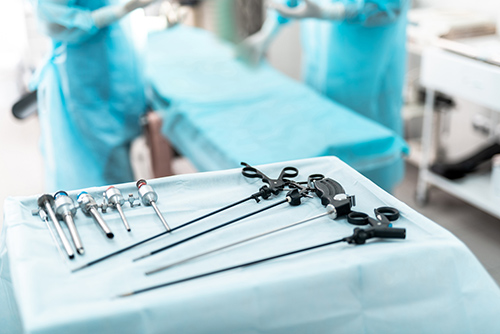 Medical inventory management software with web store integration
Powerful eCommerce capabilities that provide the best customer experience possible are an integral part of a successful medical inventory software solution. Webstore synchronization accurately reflecting products in stock is one of the most important elements directly affecting customer satisfaction.
Acctivate's webstore synchronization, order management, and order fulfillment functionality provides businesses the tools they need to achieve eCommerce success.  Additionally, Acctivate integrates with numerous ecommerce platforms, provides multiple payment options and virtual coupon codes, and makes transactions simpler for all parties involved.
Acctivate's webstore manager:
Automatically syncs orders between the online store and Acctivate
Integrates with popular ecommerce platforms such as Magento, eBay, Amazon, WooCommerce and Shopify
Syncs product descriptions from Acctivate to the webstore
Takes credit card payments and processes them in real-time
Provides businesses with the option to offer discounts, promotional codes and drop shipping.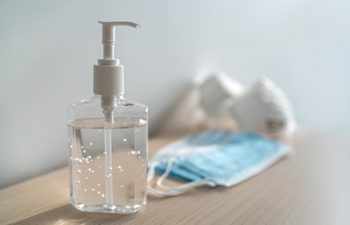 Acctivate medical inventory management software is a solution for growing small-to-medium businesses seeking advanced inventory control and order management system.
---
Grow your business with Acctivate
See why manufacturers, distributors and ecommerce businesses choose Acctivate. Try Acctivate for free or call us at 817-870-1311.