"If there was a problem with a certain lot we're able to run a report and identify every customer we sold a specific lot to. That's a very important aspect of the software that we utilize."
Paul O'Brien, CFO, Eclipse Aesthetics
Company Profile

Distributor & manufacturer
Products:
Aesthetic equipment & cosmetic supplies
Integrated Solutions




Eclipse Aesthetics: Operations at a Glance
The Challenge
Quickly outgrew a dated inventory system that proved to be cumbersome for managing inventory, order processing and accounting.
Eclipse Aesthetics: The Solution
A powerful inventory software that simplifies operations, has order processing as one of many features and works with QuickBooks.
Eclipse Aesthetics: The Impact
Instantly saved time and improved accuracy by not having to reenter information when processing orders.
Key Features:
Eclipse Aesthetics started small & regional and quickly reached international status
through their continued success as a distributor and manufacturer of aesthetic equipment and cosmetic supplies. Their products are used for cosmetic procedures by dermatologists, plastic surgeons and other cosmetic physicians. They have also reached stardom with features of their company and products on TV shows such as The Doctors, Extra and Lifetime Television's The Balancing Act.
Growth demands operational improvements
Paul O'Brien, Eclipse Aesthetics' CFO, spoke about their search for software to meet their needs on the inventory control and order processing side…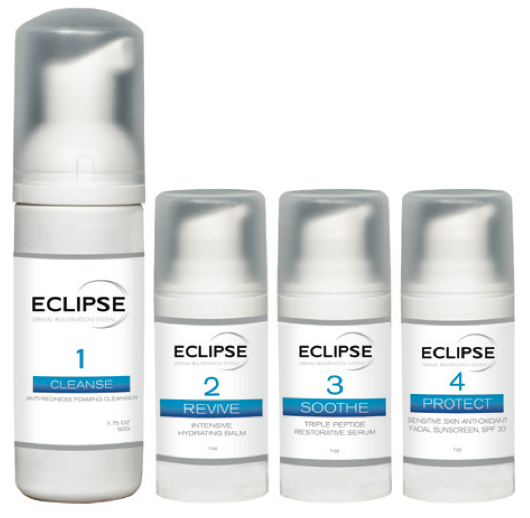 "We originally were using a proprietary system to handle all our order processing, inventory control and accounting. It was character-based software and fairly dated, where you still used function keys to move around the screens.
When we were using the character-based software it was very cumbersome to do anything as far as order processing. Any time you had a correction, credit, return or any exceptional type of situation it was very cumbersome to do it efficiently."
They started using QuickBooks Enterprise for accounting. Now they needed to handle inventory and order processing with software that could integrate with QuickBooks.
O'Brien mentioned another factor in their software search…
"We were looking at mainly cost-savings."
Business needs met with Acctivate
That's when we discovered Acctivate," said O'Brien.
Acctivate allows Eclipse Aesthetics to control and manage a variety of areas across their business beyond their initial needs.
---
Business Activity Management
---
Acctivate's given us the ability to handle returns with the Business Activity Management feature.

We also use it for servicing our equipment to keep track of service calls."
---
Shipping
---
On the shipping side, Eclipse Aesthetics uses Acctivate's Shipping Workstation Interface.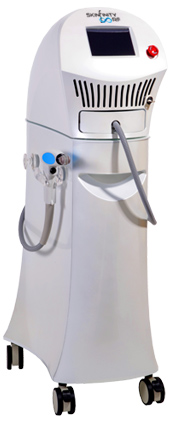 We also use UPS WorldShip to ship product and we're using Acctivate integration to allow it to bring the freight cost back into the order.

It makes it much easier to process the order and complete the invoice without having to rekey in freight costs."
O'Brien continued…
That definitely speeds up the shipping process, not having to key in the customer information into UPS. Just by keying in the order number we're able to immediately pull that information in and then also the fact that it'll pull that information back into Acctivate into the order saves us a great deal of time."
---
Drop Shipping
---
On the purchasing side, we use the dropship feature to process orders that we drop ship to customers.

That's helped as well to streamline the process."
---
Custom Reports
---
Eclipse Aesthetics uses reporting for different aspects of their business with Acctivate's integration to Crystal Reports®.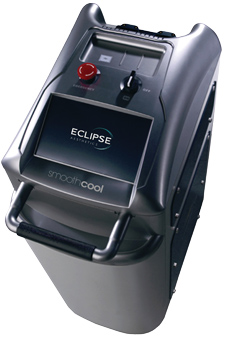 Some of the manufacturers that we represent would like sales data in a certain format. We're able to generate reports with Crystal Reports for that and supply it exactly the way our manufacturer would like," said O'Brien.
He also explained his use of Acctivate's reporting capabilities.
I also use it internally to customize reports to meet whatever needs we have on the reporting side. That becomes a very useful process to be able to manually customize reports. That's something I couldn't do either on the character-based software, so that's been a real help."
---
Lot & Serial Number Control
---
Acctivate helps Eclipse Aesthetics maintain lot controls and serialized inventory. Managing and tracking this information is a requirement for some of their products.
If there was a problem with a certain lot we're able to run a report and identify every customer we sold a specific lot to. That's a very important aspect of the software that we utilize," said O'Brien.
---
Customer Support
---
O'Brien spoke about his experience with the Acctivate Support team.
Every time I've had a support issue, I've been able to get a hold of somebody and get the problem resolved quickly. That's very important in any company."