Auto Parts Inventory System
Built For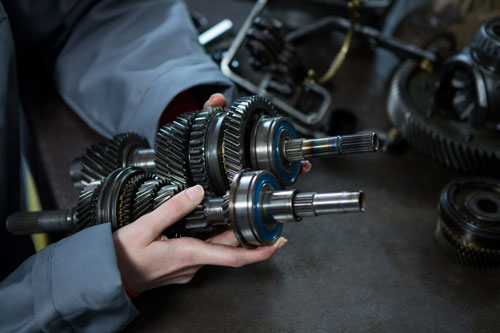 An auto parts inventory system provides inventory, purchasing, order, and business management for auto parts businesses, improving efficiency and profitability.
Solving business challenges with an auto parts inventory system
In the highly competitive auto parts market, auto parts businesses face a variety of challenges, including controlling inventory, cost pressures, forecasting, and exceeding customer expectations. Auto parts inventory systems help address these challenges, improving cost control, operational efficiency, business visibility, and customer satisfaction.
An auto parts inventory system is central to business success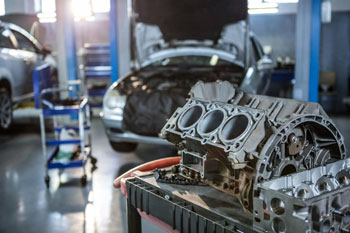 A centralized auto parts inventory system manages inventory and business information in one centralized system, allowing for better control and coordination of inventory and orders and easier tracking of inventory movements and stock levels.
The Acctivate auto parts inventory system consolidates orders, inventory, and customer information in one real-time system, regardless of the sales channel. Acctivate provides inventory tools to:
Efficiently monitor product availability, enabling auto parts businesses to avoid stock-outs and overstocking, reducing lost sales, unnecessary costs, and dissatisfied customers.
Simplify forecasting and planning, making it easier to identify trends, anticipate demand, optimize inventory levels, and make informed decisions about which parts to stock, which to discount or drop, and which products to promote.
Reduce costs by consolidating inventory purchasing and reducing duplication of efforts across different locations.
Increase efficiency, reduce duplication of efforts, and streamline inventory management processes, reducing costs.
Better coordinate and communicate across multiple locations and departments with a single point of reference for inventory-related communication.
Easily access and analyze inventory-related data, and generate reports and insights to assist with informed inventory management decisions and strategies.
Keeping costs under control with an auto parts inventory system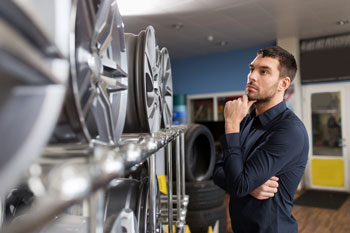 By implementing an auto parts inventory system, organizations control costs by optimizing inventory levels, reducing waste and shrinkage, improving order management, and better-managing relationships with suppliers.
The Acctivate auto parts inventory system helps auto parts businesses control costs by:
Accurately tracking the cost of goods sold and providing accurate and up-to-date inventory information, including landed cost. Acctivate's advanced cost tracking helps organizations identify areas where costs can be reduced, negotiate better prices with suppliers, and improve overall profitability.
Reducing waste and shrinkage by tracking inventory levels and identifying parts that are not selling well or are at risk of becoming obsolete, avoiding unnecessary purchases, reducing storage costs, and minimizing the risk of losses due to spoilage or theft.
Streamlining the order management process with Acctivate's centralized order management system with product inventory access and management of web, phone, fax, direct sales team, or EDI orders in one system, resulting in improved accuracy, reduction of errors, and increased overall efficiency.
Performing better vendor management by tracking vendor performance, delivery times, and historical purchase information, helping negotiate better prices, improving product supply reliability, and getting the best value for dollars spent.
Increasing customer satisfaction with an auto parts inventory system
Acctivate's auto parts inventory system helps auto parts businesses improve customer satisfaction by providing faster and more accurate operations, reducing the risk of errors, improving convenience, and increasing customer loyalty with tools to:
Increase order accuracy with real-time inventory data ensuring that the correct parts are available for sale, reducing errors in the order fulfillment process and the risk of returns and exchanges, and improving overall customer satisfaction.
Accomplish faster order fulfillment by automating order processing and streamlining the picking and packing process, reducing delivery times.
Gain access to real-time inventory information allowing customer service associates and customers to check product availability and order tracking information, improving convenience and customer satisfaction.
Access flexible product lookup information, including part numbers, descriptions, images, and specifications, reducing the risk of errors and misunderstandings, and improving overall customer satisfaction.
Improve product quality through vendor history tracking, ensuring only high-quality parts are stocked and sold to customers, reducing the risk of product defects and returns, and improving overall customer satisfaction.
Acctivate, the best auto parts inventory system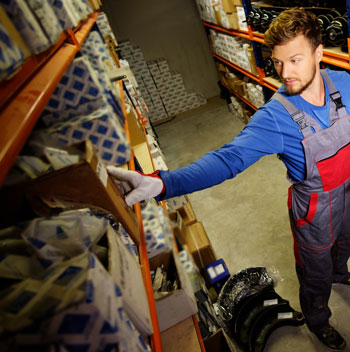 Built for QuickBooks, Acctivate's auto parts inventory systems have helped automotive parts businesses with significantly improved inventory management, faster order processing, better forecasting, cost savings, and improved customer satisfaction for decades – all while keeping their financials with QuickBooks.
Get Started Today!
Discover how Acctivate can transform your business. One of our Acctivate specialists would love to talk to you and discuss your specific business needs.
Call us at 817-870-1311