Built For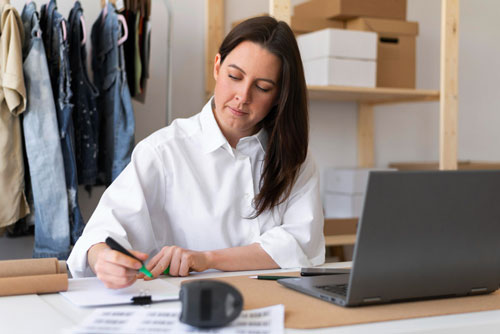 Acctivate has helped thousands of businesses move beyond QuickBooks by providing advanced inventory, warehouse, order, and business management capabilities.
QuickBooks… and beyond QuickBooks
QuickBooks is a well-regarded accounting software package used by most small and mid-sized businesses, with features including invoicing, bill tracking, and payroll management. When starting out, QuickBooks simplifies companies' financial and operational aspects, providing accurate and up-to-date financial information and facilitating financial management.
As businesses grow, many find they require additional capabilities beyond QuickBooks. However, just because a company has reached a point where its needs are beyond QuickBooks's features, it doesn't mean it should immediately jump to a more extensive and far more complex system that requires moving the financial functionality that is working fine using QuickBooks.
Discover Acctivate + QuickBooks
An intermediate solution that offers capabilities beyond QuickBooks, such as Acctivate, provides advanced inventory, purchasing, multiple channel order management, and fulfillment, and is the solution numerous growing businesses find takes their business beyond QuickBooks, improving efficiency, productivity, and profitability.
When it is time to move beyond QuickBooks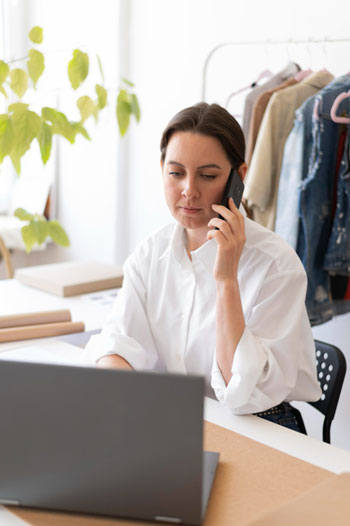 Deciding when it's time to move beyond QuickBooks is different for every business, but some common signs might indicate you've outgrown this system.
Increased manual data entry. If your team spends significant time manually entering data that could be integrated automatically with a more advanced system, you might have outgrown QuickBooks. Manual data entry is error-prone and time-consuming.

Industry-specific needs. Some industries have unique requirements that QuickBooks cannot meet, such as multiple channel order management, land costing, forecasting, traceability, matrix inventory management, kitting, and assemblies.

Complex business processes. Perhaps you're opening new locations or warehouses, selling in multiple currencies, or need EDI transaction management—and QuickBooks can't efficiently handle these complexities.

Compliance requirements. Businesses in heavily regulated industries may need software that can help them meet specific compliance requirements.

Inadequate reporting. QuickBooks offers basic reporting features, but if you frequently export data to Excel to perform further analysis or consolidation, it might be time for a more robust system with configurable reporting, dashboards, and analytics capabilities.

System performance issues and lack of scalability. As your business grows and processes more transactions, you may notice performance issues with QuickBooks. If the system is running slowly, this could be a sign that you've outgrown it and need a solution beyond QuickBooks.

User limitations. QuickBooks has user limitations. If your business has grown to the point where you need more users to access the system than QuickBooks allows, it might be time to upgrade.
Gaining capabilities beyond QuickBooks without leaving QuickBooks
To gain capabilities beyond QuickBooks without leaving QuickBooks, businesses typically leverage a software solution that extends the functionality of QuickBooks. This approach maintains data consistency, streamlines operations, and provides deeper insights into your business while benefiting from the familiar QuickBooks interface and financial management features.
Built for QuickBooks, Acctivate delivers the capabilities growing businesses require beyond QuickBooks – inventory management, purchasing, order and fulfillment management, and industry-specific needs – while providing visibility and insight into overall business operations and enabling financials to remain in QuickBooks. Acctivate and QuickBooks communicate through a bi-directional integration, allowing for changes made in QuickBooks or Acctivate to be synchronized between the two systems to maintain data consistency.

Beyond QuickBooks capabilities provided by Acctivate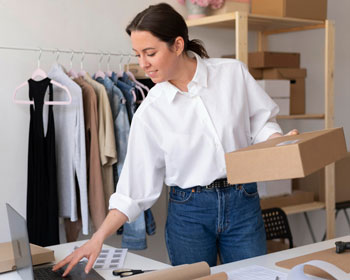 Acctivate provides capabilities beyond what is offered by QuickBooks, including:
Advanced inventory management. Acctivate enhances inventory management functionality by offering beyond-QuickBooks features such as multi-location inventory tracking, lot and serial number tracking, bin and shelf management, stock replenishment, and inventory transfers. Acctivate provides comprehensive visibility into inventory levels, locations, and movements, helping businesses optimize inventory management processes.
Warehouse management. Acctivate's warehouse management capabilities allow businesses to streamline operations with tools for managing receiving, picking, packing, and shipping processes.
Multiple channel order management. Extending order management capabilities far beyond QuickBooks, Acctivate allows businesses to efficiently manage orders from various sales channels, such as e-commerce platforms, web marketplaces, and direct sales. With Acctivate, companies consolidate and process orders from different channels in a centralized system, gaining a holistic view of sales operations, improving efficiency, reducing errors, and enhancing customer service by ensuring accurate and timely order processing across multiple sales channels.
Customer relationship management. Acctivate includes customer relationship management (CRM) features to manage customer interactions and relationships, allowing tracking of customer information, communication history, sales activities, and customer-specific pricing.
Purchasing and vendor management. Acctivate facilitates purchasing and vendor management processes, enabling businesses to create and manage purchase orders, track vendor information, and monitor vendor performance. Beyond QuickBooks capabilities, Acctivate helps streamline procurement, handle returns, and optimize purchasing activities.
Reporting and analytics. Acctivate provides comprehensive reporting and analytics capabilities beyond QuickBooks' basic reporting offerings. Acctivate provides insights into inventory levels, sales performance, purchasing trends, and other key business metrics with a wide range of pre-built and customizable reports and customizable dashboards.
Getting started toward a solution beyond QuickBooks
Finding a software solution to bring your business capabilities beyond QuickBooks involves several steps to ensure the software you select is the right solution for your needs.
Identify your needs. Begin by clearly defining your requirements and objectives. Determine the specific problems or challenges you want the software to address and the goals you want to achieve. Consider factors such as functionality, scalability, integration capabilities, ease of use, budget, and industry-specific requirements.

To assist with the needs and requirements process, we've developed an interactive needs questionnaire that can be downloaded when completed.
Request a demo. A demonstration lets you see the software in action and evaluate its user interface, features, and overall usability.
Evaluate vendor support and reputation. Read customer reviews, check for vendor certifications or partnerships, and inquire about support and training resources.
Discover Acctivate
Acctivate is packed with
features
for your entire business. Talk to our team of product experts and see if Acctivate is right for your business.
Call us at 817-870-1311