Electrical Distributor Software
Built For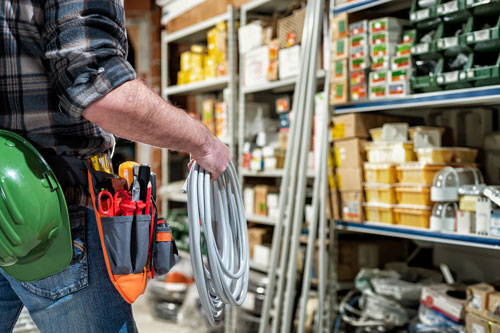 Electrical distributor software is a comprehensive system enabling electrical distributors to streamline and automate their operations and improve profitability.
Electrical distributor software
Electrical distributor software helps businesses manage inventory levels more effectively by tracking inventory levels, identifying slow-moving items, and generating reports to optimize purchasing and stocking decisions. Additionally, electrical distributor software provides sales order and purchase order management, invoicing and payment automation, real-time tracking of orders and shipments, and customer relationship tools.
Acctivate, a recognized leader in the market, helps electrical distributors reduce manual errors, improve productivity, and make better decisions based on real-time data, resulting in increased efficiency and profitability.
Accomplishing advanced inventory management with electrical distributor software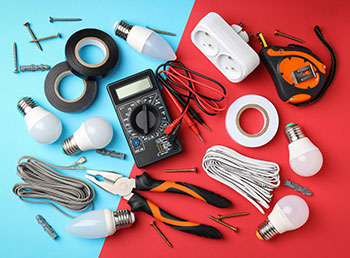 Effective inventory management combines Acctivate electrical distributor software's inventory control capabilities with processes and procedures to achieve consistency and efficiency improvements resulting in reduced costs and improved quality throughout a business.
With Acctivate's advanced inventory management:
Gain control over your inventory investment and COGS with improved inventory control.
Place managing inventory at the center of your business and consistently adhere to inventory management processes and procedures.
Manage stock across multiple locations and/or warehouses.
Ensure the right products are in stock when customers need them.
Reduce the risk of stockouts and lost sales.
Analyze demand & trends so you can reduce inventory investment & make better purchasing decisions.
Electrical distributor software and order management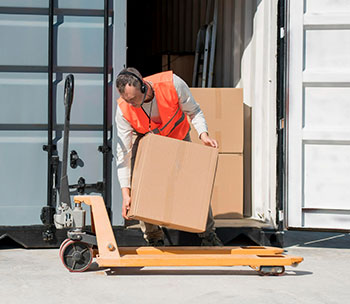 When inventory and sales are managed together within an electrical distributor software system, the result is a more unified workflow process. Whether sales arrive via phone, fax, in-person, from a web store, or from a trading partner via EDI, sales orders are managed in a system that works with inventory – accurately updating inventory levels.
With Acctivate:
Manage multi-channel sales seamlessly.
Interface with most eCommerce platforms.
View, filter, sort, and prioritize orders during processing to ensure the most important are fulfilled first.
Use barcoding tools to make picking, packing, and tracking a pain-free operation.
Integrate with shipping carriers of your choice.
Quickly pull order tracking information to send to customers and for internal use.
If needed, 3PL and Drop Ship support is available.
Purchasing management simplified by electrical distributor software
A critical element of an electrical distribution business, procurement enables sourcing the highest quality, high-demand products at the lowest cost and ensuring those products are in stock and available for customers when needed, resulting in less cash spent and increased sales.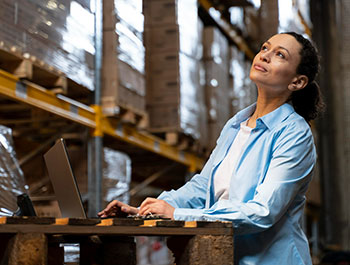 Acctivate's advanced purchasing management capabilities include:
Automating the purchasing process, making it easier for electrical distributors to manage purchase orders, track order status, and manage supplier relationships, saving time and reducing errors associated with manual procurement processes.
Tools to better manage supplier relationships more effectively, providing real-time visibility into supplier performance metrics such as delivery times, quality, and pricing, enabling businesses to make more informed supplier decisions.
Procurement process optimization to increase profitability by identifying cost-saving opportunities, such as consolidating orders, negotiating better pricing with suppliers, or identifying lower-cost alternatives.
Real-time visibility, enabling businesses to track the status of orders, monitor inventory levels, and generate reports on purchasing trends.
Satisfying customers with electrical distributor software
Electrical distributor software helps businesses manage customer data, track customer orders, and provide personalized customer service, assisting electrical distributors in building stronger relationships with their customers and improving customer loyalty and retention.
The best customer relationship solution requires integrating all channels into one system. Acctivate centralizes the management and tracking of service requests, associated activities, issue trends, follow-up activities, returns handling, and escalations, regardless of where the transaction occurs.
Acctivate adds power to a growing electrical distribution businesses
Recognized as one of the top solutions in the market, Acctivate provides the inventory, purchasing, warehousing, order management, and customer relationship management capabilities growing electrical distribution businesses need today and in the future.
Get Started Today!
Discover how Acctivate can transform your business. One of our Acctivate specialists would love to talk to you and discuss your specific business needs.
Call us at 817-870-1311