Built For

Omni Channel Fulfillment Software
Omni channel fulfillment software helps businesses manage fulfillment operations, allowing seamless inventory, orders, and shipping across multiple channels.
Mastering omni channel fulfillment operations
These days, many small and mid-market distributors, manufacturers, and online retailers are practicing omni channel sales. With more channels, more organization is key. Strengthening omni fulfillment operations is the best way to satisfy to optimize omni channel sales and keep customers happy.
Watch the short video above to learn how to master omni channel fulfillment operations.
Navigate the tabs below to get an overview omni channel fulfillment, read the video transcript, view slides and see how Acctivate can transform your fulfillment operations.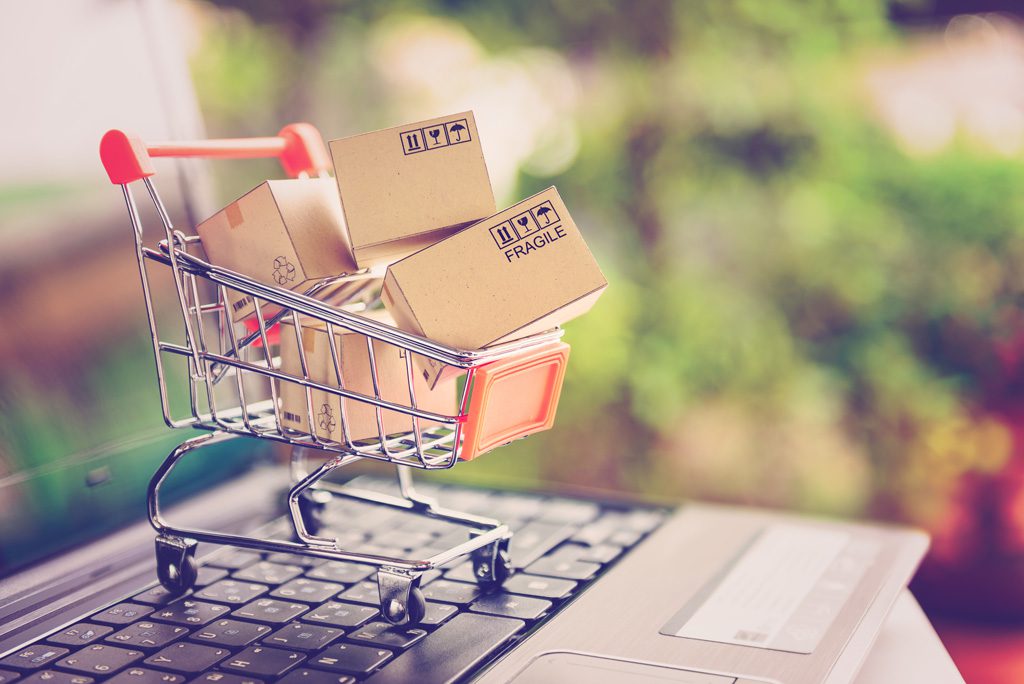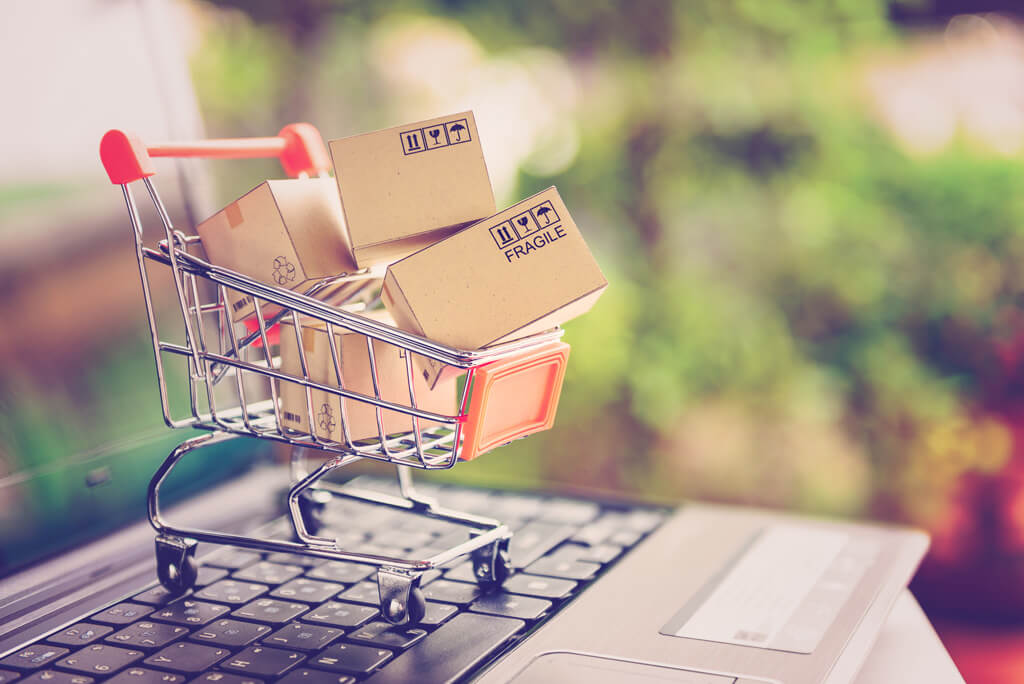 As businesses continue to grow into the 21st century, so do the ways they sell their products. While many "pure play" retailers exist, the number of multi-channel, or omni channel retailers continue to grow rapidly.
Instead of focusing only on traditional sales channels, such as face-to-face, via the phone, or through a catalog order, many small and mid-sized distributors and online retailers are embracing additional and/or alternative avenues, like web stores, eCommerce platforms, and EDI trading.
Different channels have different requirements and workflows but ensuring a cohesive experience for the customer regarding fulfillment is a unifying priority when it comes to omni channel management. Often, businesses offering a blend of sales channels struggle with streamlining online and EDI order and fulfillment within their operations, and this can hurt customer retention, sales, and growth. For customers, an optimal experience when it comes to fulfillment, including shipping costs, delivery speeds, and company responsiveness, is what prevents "cart abandonment" and increases retention rates.
A comprehensive study, "The State of Shipping in Commerce," conducted by Temando details the struggles retailers face when it comes to omni channel fulfillment, more specifically, online sales. While the study focuses on web store and eCommerce sales, the methods for optimized fulfillment still apply. In 2017, 54% of shoppers indicated they abandoned their purchase due to shipping costs being too high, while 39% abandoned due to no free shipping options, and another 26% to lengthy delivery times.

When it comes to company responsiveness, such as providing tracking information, 96% of shoppers want accurate delivery estimates and only 51% of retailers offer it. Ease and affordability of returns also correlate to a consumer's opinion of a company's response – 43% of shoppers stated they would shop online more if more retailers offered free and simple returns. Overall, multi channel retailers who optimized their fulfillment operations and offered more choices to their customers experienced a 45% growth in sales and saw a 39% improvement in customers' satisfaction with their shopping experience.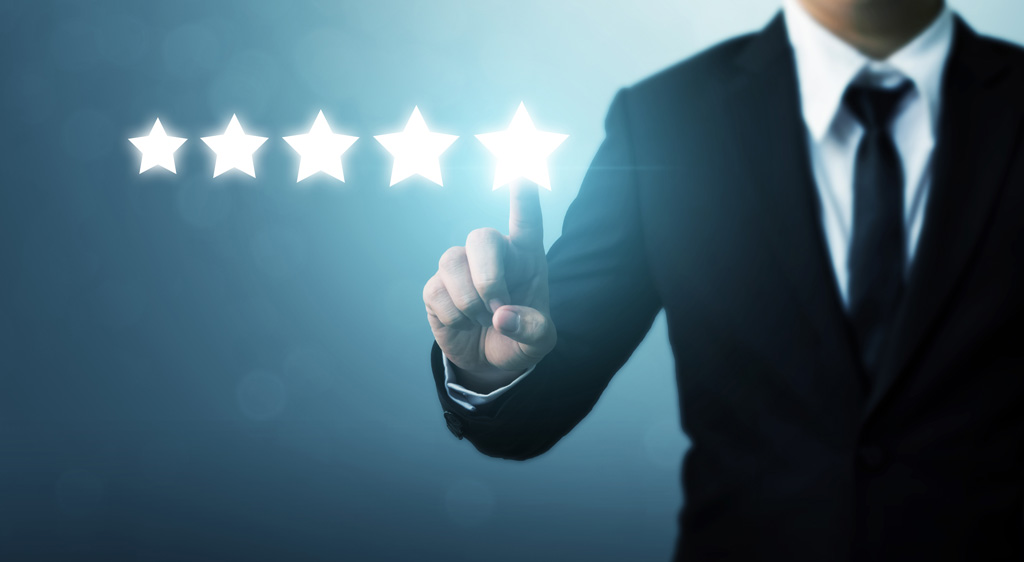 Acctivate for Optimizing Omni Channel Fulfillment
Optimizing your fulfillment operations is achievable when you focus on 3 key areas: lowering costs, quickening order processing and fulfillment, and responsiveness. Implementing a solution such as Acctivate to automate and centralize your fulfillment operations provides the tools and knowledge to optimize these key areas.
Omni Channel Fulfillment & Lowering Costs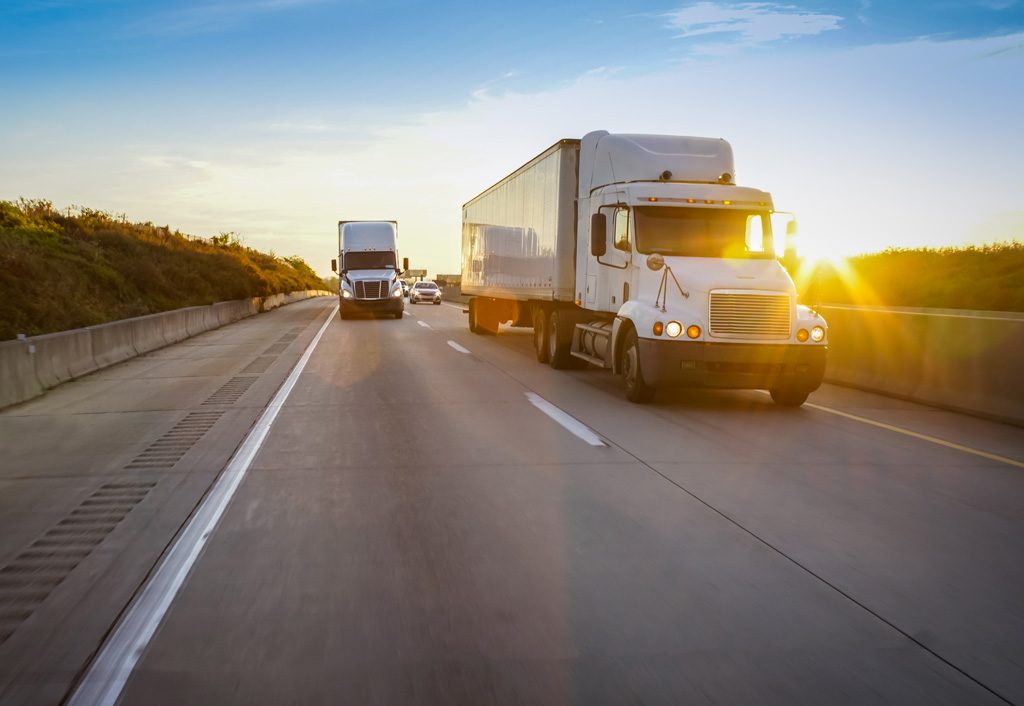 Automation and centralization for any small to mid-sized distributor or online retailer enhance visibility and help streamline operations, identifying and providing a detailed view of operational costs that can be cut or lowered. When it comes to lowering fulfillment costs, integration with your choice of shipping carriers and the ability to easily review changing rates is beneficial. Acctivate's Shipping Workstation allows a business to integrate with individual carriers, as well as shipping solutions like StarShip and ShipStation, eliminates double data re-entry with automatic order information population, and offers the ability to manage and track an unlimited number of products. Easy access to carrier rates, requirements, and updates lend insight and control to keep your costs low, and in turn, allow you to offer more shipping options and lower costs to your customers. When it comes to EDI, the customer is not an individual, but rather a big box retailer like Target®, Walmart® or Home Depot®. Acctivate's EDI order management and shipping solution lowers operational costs, automates tasks, and improves logistics – all of which are extraordinarily beneficial to your supply chain.
Quick Omni Channel Fulfillment
Customers, whether an individual, another small business, or a big box retailer, all have the same level of expectation for their omni channel experience. They want cheap shipping and dependable, quick delivery times. Ensuring fast omni channel order fulfillment requires enhancing your warehouse with an order management system and barcoding tools to quicken fulfillment.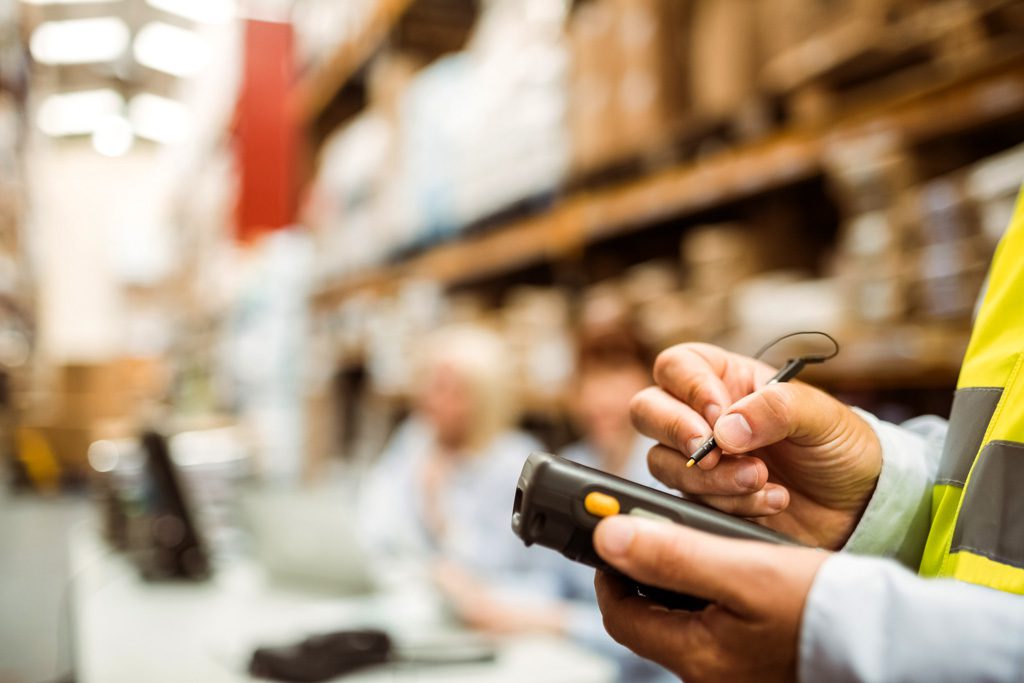 Acctivate's Order Manager streamlines omni channel order processing by automatically syncing web store & eCommerce orders into Acctivate, and offering one click EDI order importing from big box customers. The order manager helps to provide the best online customer experience by continually updating to make sure a customer can't put an unavailable item in their cart and by offering real-time credit card processing. Acctivate's Barcoding & Mobile enables additional omni channel fulfillment operational improvements. Implementation of barcoding and mobile devices into your fulfillment operations quickly provides the benefits of improved accuracy, cost savings on formerly time-consuming tasks, and overall improved warehouse efficiency. With barcoding, inventory can be located and traced, regardless of location, and orders can be quickly picked and packed. Barcoding and mobile capabilities also offer multiple pick route options, dramatically reduce human errors, and order/delivery information is available for printing of labels during packing.
Omni Channel Fulfillment & Company Responsiveness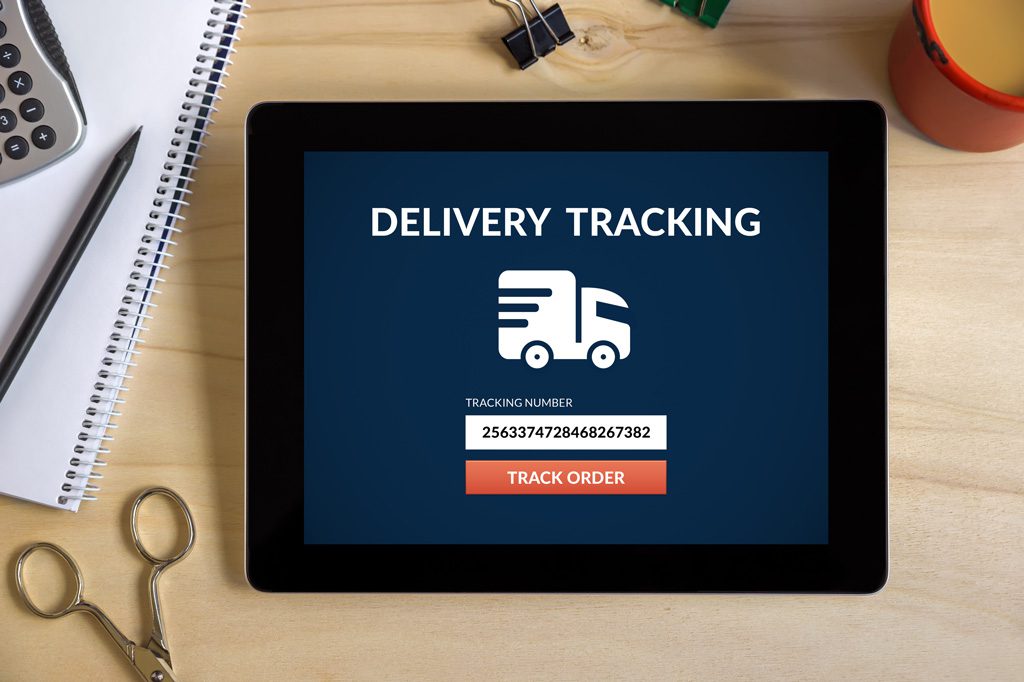 A customer wants transparency and easy access to service, regardless of the channel. The ability to provide order status & tracking updates through Acctivate's Shipping Workstation keeps customers up-to-date and confident in their ordering experience. With Acctivate's order manager and barcoding, you can offer rapid order fulfillment, another example of company responsiveness. With these three features in place, returns are simple, and a representative can quickly respond to customer questions with detailed customer and order history a couple of clicks away. Overall, swift fulfillment and responsive service is conducive to higher customer retention rates, growing your sales and strengthening your company's reputation.
Are you a QuickBooks user?
Acctivate is designed with QuickBooks® users in mind, allowing a business to maintain financials within QuickBooks while boosting inventory and fulfillment operations with ease.
Omni Channel Fulfillment & Acctivate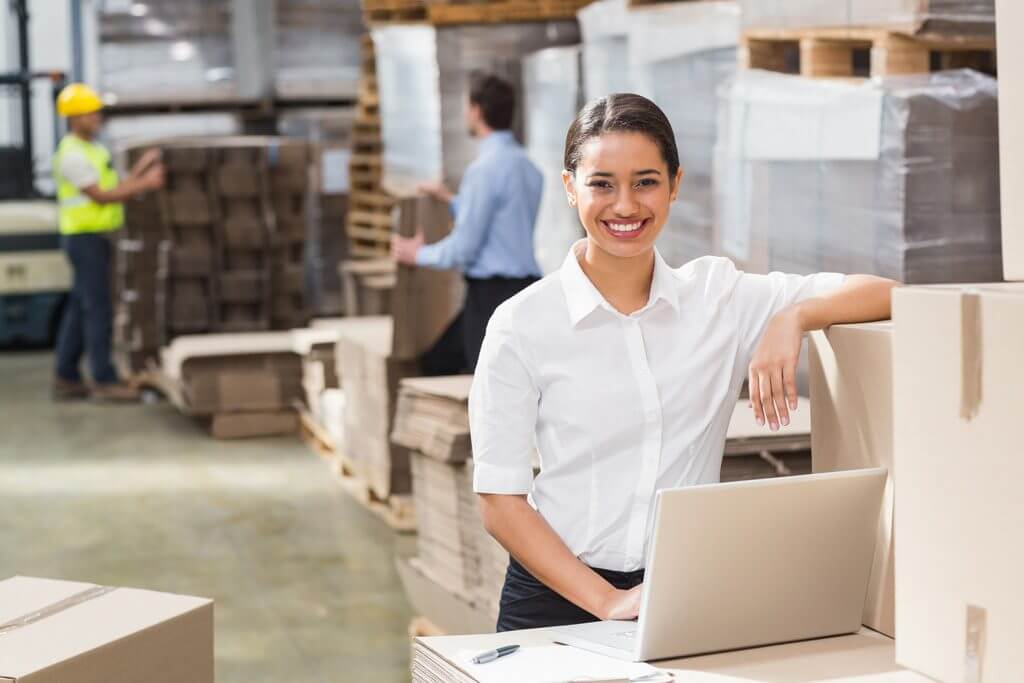 Optimizing fulfillment operations with Acctivate, strengthens your inventory and provides an all-encompassing solution for automating, and streamlining your entire operation. Acctivate provides affordable and powerful advanced inventory, warehouse, order, purchasing, and sales management to small and mid-sized distributors and online retailers. Acctivate is loaded with features customizable to your business's specific needs, allowing for more flexibility and control over your day-to-day tasks. As an omni channel fulfillment solution, Acctivate seamlessly manages omni channel customer and fulfillment operations, making you a stronger competitor in a fast-paced, commerce driven world.
Video Transcript: How to Master Omni Channel Fulfillment
0:00
Wondering how you can fulfill orders across multiple channels faster and with fewer errors? You're not alone.
Hi, I'm Eric from Acctivate and I'm here to help you understand how to optimize omni channel fulfillment.
0:14
But first, what exactly is "omni channel"?
Omni Channel refers to a blend of traditional and modern methods to sell products to your customers.
Traditional channels speak to orders you take by phone, face-to-face, and catalog sales. More modern channels relate to orders coming in from web stores, eCommerce platforms, and EDI.
Customers purchasing products via modern sales channels have high standards when it comes to fulfillment. They want inexpensive or free shipping, lightning fast delivery, and a company that can respond to their needs quickly.
0:46
To satisfy today's customers, you need to lower costs, speed up order processing, fulfill orders faster, and be more responsive.
A direct integration with your preferred carrier or a multi-carrier shipping solution is an efficient way to lower you own operational costs and in turn, offer your customers inexpensive shipping fees.
Barcode software can make fulfillment go by faster and easier.
Experience more accurate picking with multiple pick route options, and automatically populate order and delivery information onto packing labels.
Faster picking and packing means customers' orders will leave the warehouse in a more timely manner.
When it comes to response time, remember that customer loyalty depends on how fast you are able to help solve their issues.
1:34
So, when orders are flying in across various channels, how do you speed up operations and keep the demanding customer happy?
We can help with that.
Acctivate is a best in class order fulfillment software that helps you accomplish faster, more-organized fulfillment across multiple channels.
1:54
Our Shipping Workstation module allows you to integrate with shipping carriers of your choice (like FedEx, UPS, USPS, etc.). This means no more data re-entry plus you will be more proactive when you communicate with customers on the status of their orders as well as tracking information.
Another time saving feature is our omni channel Order Manager.
Automatically sync online orders right into Acctivate.
Have a ton of orders to process at once? With Order Manager, you can batch process high volume orders with a single click. Plus, it works well with drop ship & 3PL scenarios.
Have a returning customer or a current one with an issue and need to pull their order history? Simply plug in their name or order number and view their historical data in seconds.
2:44
We recognize your competition is a click away and want to help you be both proactive and responsive with your customers at all times. Processing orders faster with fewer hiccups will lead to more loyal and happy customers.
To learn more about Acctivate , please visit acctivate.com or call us at 817-870-1311.
View slides: How to Optimize Omni Channel Fulfillment
Book an interactive, personalized tour with an inventory expert
What to expect in a demo:
Connect with an Acctivate specialist, who will share their screen with you.
Understand what Acctivate is & what it can do for your business.
Learn about features for your specific business needs.
Deep dive into the actual software to see how it can solve your operational challenges.
Ask questions & get answers.
Up to an hour presentation that is well-prepared to maximize your time efficiently.
See Acctivate in Action
We will walk you through a demo of Acctivate Inventory Software
---
Or call us at 817-870-1311
Discover Acctivate
Acctivate is packed with
features
for your entire business. Talk to our team of product experts and see if Acctivate is right for your business.
Call us at 817-870-1311