Built For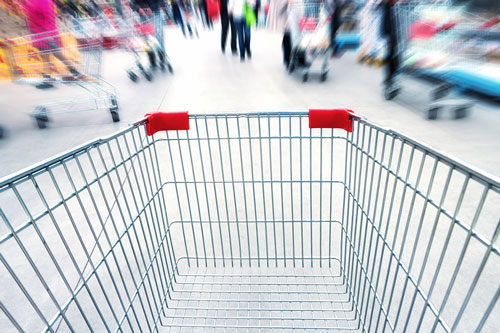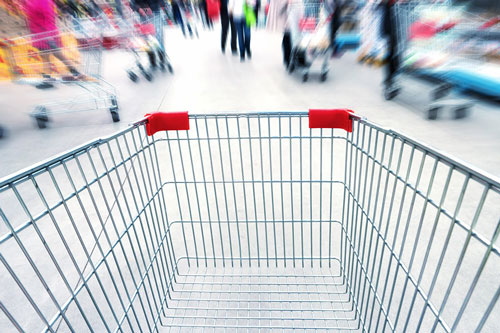 EDI Order Processing automates the order management process and the related document exchanges between a buyer and a supplier.
EDI (Electronic Data Interchange) is a thriving business-to-business market. Think about all the products that occupy the physical or virtual shelves of large retail stores, such as Target®, Walmart® or Home Depot®. Most likely EDI was used to stock those shelves or get the product to a consumer's doorstep in the case of online orders.
Many large retailers require their suppliers to use EDI because it enables B2B transactions to be completed seamlessly through electronic, automated means.
EDI keeps orders flowing in and out of the supply chain with ease and connects all involved parties (i.e., suppliers, third-party logistics providers, and retailers) regardless of their back-end system.
The thriving EDI market improves operational efficiencies for more than 160,000 companies that have switched from manual methods. According to a recent industry study, EDI will continue to grow into an estimated $2.1 billion market in 2020. EDI users experience significant time and money savings as minimal human involvement yields greater accuracy, reduced cost overheads, and accelerated order and transaction processing.
The road to efficient EDI order processing and fulfillment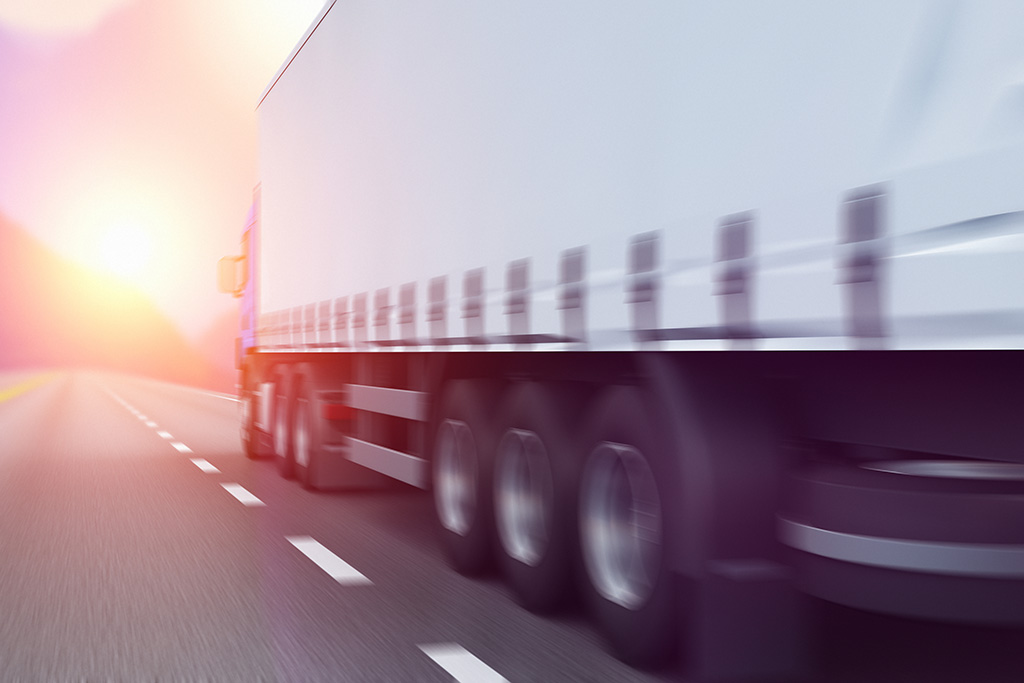 Chaos can quickly ensue for any supplier trying to process and fulfill orders for big box retailers via the phone, email, fax or other non-automated approach, especially as the order volume rises. Processing orders with EDI ensures supplier compliance to retailer requirements, forging a strong partnership and continued success within the marketplace. According to recent industry surveys, 85% of businesses using EDI, say it significantly improves business partner relationships and 96% of retailers operate compliance programs including assessments.
EDI eliminates the complexities and automates the process—from the receipt of retailer purchase orders, transmission of supplier invoices and exchange of other transactional documents (i.e., packaging and shipping instructions and shipping notices). Each retailer specifies formatting requirements for the EDI documents. An EDI provider helps the supplier comply with the specifications through the correct data mapping, and by setting up and maintaining a secure, reliable network to send and receive the documents. As EDI data is exchanged, the EDI provider translates everything into a readable format to successfully complete each order.
For truly seamless EDI order processing and fulfillment, the supplier needs a powerful software to manage their EDI inventory and orders, as well as all other sales channels. Acctivate inventory and order management software meets the needs of distributors and online retailers using EDI through an integration with best-in-class EDI providers, including TrueCommerce™, SPS Commerce™, and B2BGateway®. EDI providers enable suppliers to work with thousands of big box retailers (EDI trading partners) and facilitate the communication between the retailer's system, Acctivate, and 3PLs (if involved) for automated order processing.
Acctivate EDI enables small businesses to:
Secure solid trading partnerships with big box retailers.
Deliver exemplary customer service.
Compete in the ever-growing market through simplified EDI order processing and fulfillment.
These overall gains are made possible through Acctivate's robust functionality that contributes to accelerated transactions, reduced fulfillment errors, optimized shipping, and lower processing expenses.
Accelerated transactions with Acctivate EDI order processing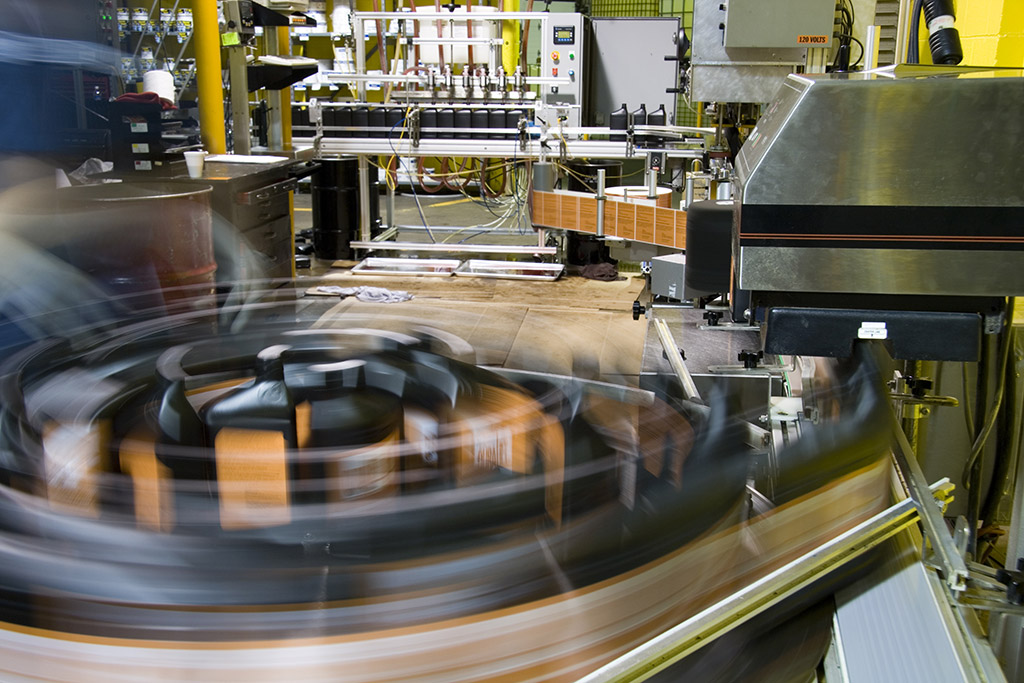 Inserting automation into the inventory management and EDI order process, transactions are processed substantially faster through a combination of Acctivate and a seamlessly integrated EDI provider. The unified system injects precision into the entire supply chain.
Once purchase orders (EDI 850 transaction) are received from the retailer's system into Acctivate, they are instantly converted into sales orders and inventory is allocated accurately based on real-time inventory levels within each warehouse location. With the automation, transaction processing is not postponed by mistakes, such as incorrect data entry and inventory being low or out of stock, resulting in additional expenses, i.e., chargebacks and having to expedite shipments.
EDI order processing in Acctivate also ensures accuracy with built-in alerts. The EDI tool displays all incoming and outgoing transactions for each trading partner on one screen with indicators of those that are error-free and ready to process versus any that have issues. Erroneous transactions can be updated quickly and rechecked instantly. On the same screen, a single click processes all EDI transactions simultaneously.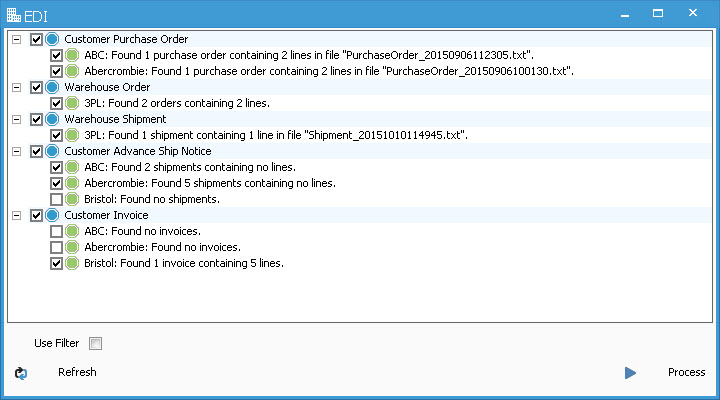 The processing of each EDI transaction is seamless with Acctivate:
Initially, the customer purchase order (EDI 850) is electronically imported into Acctivate as a sales order.
If orders are fulfilled by 3PL, a warehouse shipping order (EDI 940) provides them with the order details to complete fulfillment and a warehouse shipping advice (EDI 945) is sent immediately to the supplier to confirm shipping.
During the packaging process the Advanced Shipment Notice (EDI 856) is automatically generated to notify the retailer of pending deliveries.
Invoices (EDI 810) are sent from Acctivate to the retailers' system.
Functional acknowledgments (EDI 997) are exchanged between systems that confirms receipt for each EDI transaction document—this guarantees accuracy, with date and timestamps and notification of any problems requiring resolution.
As the process approaches completion, the system easily enables payments to be collected in a timely manner and deliveries depart on-time thanks to the elimination of any manual oversights that may have otherwise caused delays. All-in-all, faster transaction processing keeps the retailers and end-consumers happy and supplier growth on a steady incline.

Reduced fulfillment errors with Acctivate EDI order processing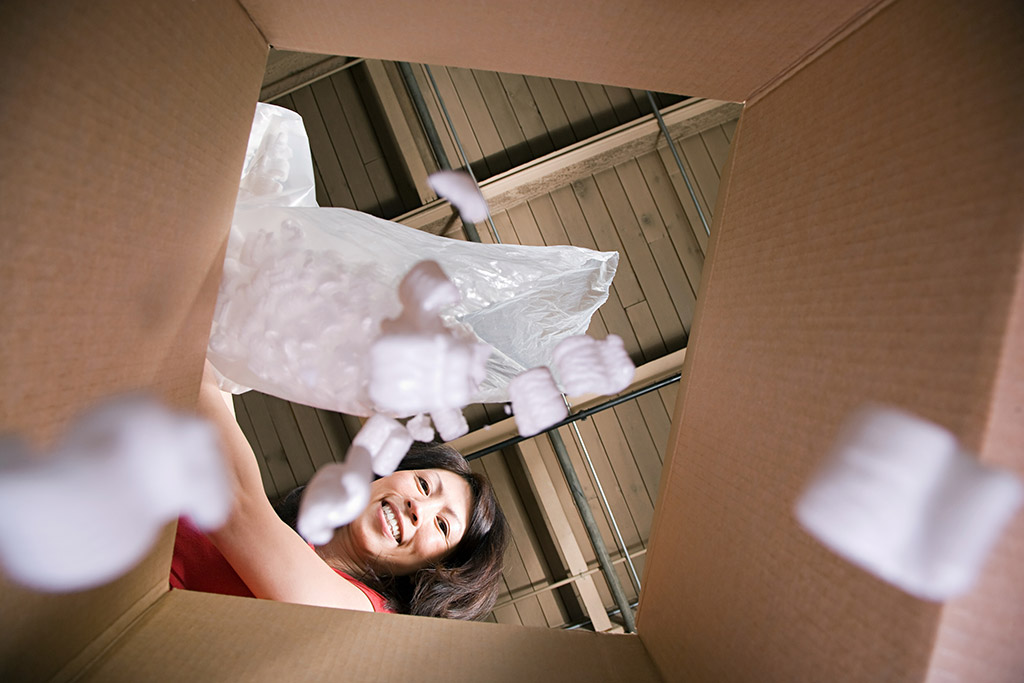 As previously explained, accuracy is prevalent throughout the EDI process and for each EDI transaction. With the high order volume associated with selling to big box retailers, suppliers need a reliable system that executes flawless fulfillment.
Acctivate equips suppliers with tools that enhance productivity and efficiency further:
Customizable or default workflows (i.e., Pick in Progress, Picked, Packaging, Shipped) can be defined that update automatically with each step in the fulfillment process. This ensures awareness of progress to complete fulfillment on schedule.
Picking route optimization that automatically pre-defines the best sequence for orders to be picked within the warehouse for increased productivity and pulling the correct product.
Mobile order picking quickly captures product, bin and/or lot or serial number barcodes to complete a sales order and prepare it for shipping. The fact that this is performed via a wireless device ensures greater accuracy.
The hub for order management and fulfillment is Acctivate's Order Manager. This is where suppliers can perform batch fulfillment actions for EDI orders and other sales channels (i.e., in-store and eCommerce); and get a snapshot of order progress.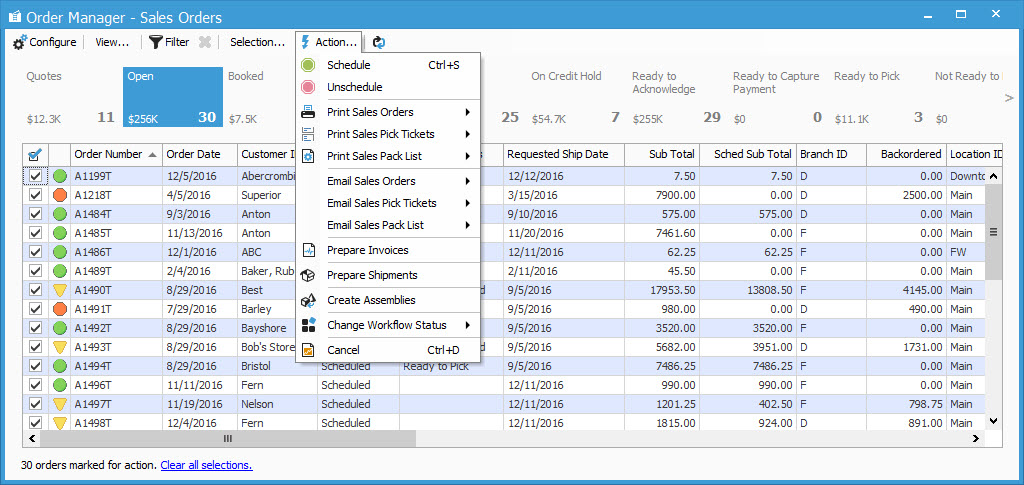 With Acctivate, EDI orders keep moving through the supply chain without any mishaps and onto the virtual and physical shelves of retail stores.
Optimized shipping with Acctivate EDI order processing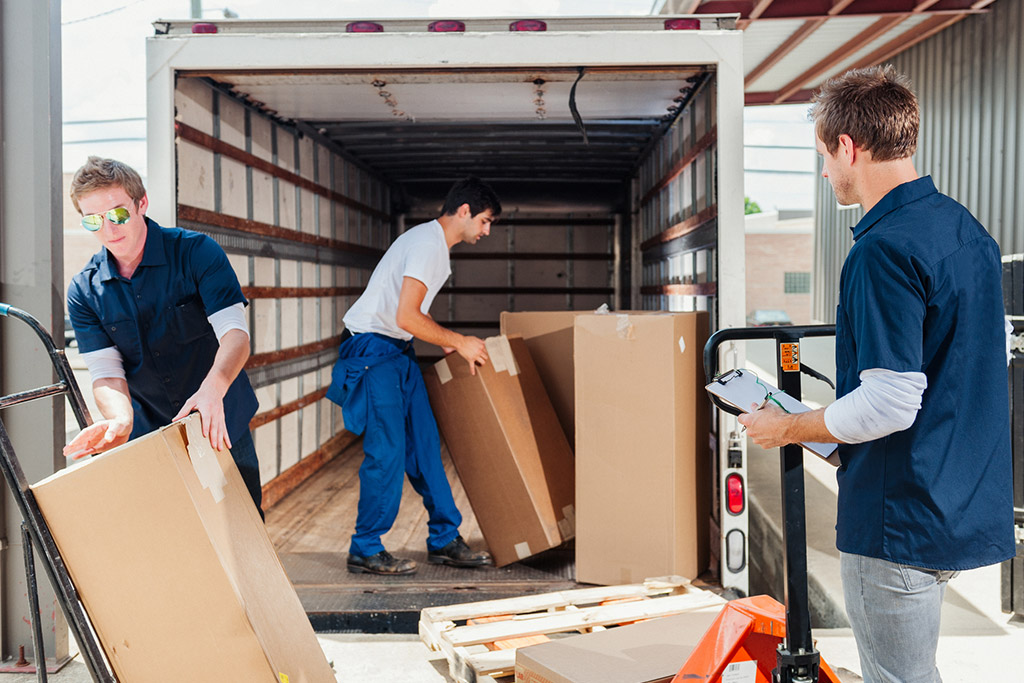 When it is time to ship, Acctivate continues to simplify and automate the process.
Acctivate's Packaging Manager groups the contents of sales orders into cartons for shipment, guaranteeing delivery to the correct stores and distribution centers. Carton labels (e.g., UCC 128 shipment labels) are also printed that contain shipping data and the SSCC-18 Serial Container Shipping Code used by the EDI trading partners.
Another shipping optimizer is Acctivate's direct integration to carriers (i.e., FedEx, UPS, USPS) and multi-carrier shipping solutions, such as StarShip and ShipStation. The Shipping Workstation Interface automatically links all shipping information (i.e., tracking numbers and shipping costs) between the integrated systems to complete the shipping process and provides the user with the ability to locate the data on-demand in Acctivate. This feature also simultaneously prints the carrier label with the EDI specific ones, eliminating a manual match up of labels for each shipment.
The Advanced Shipment Notice (ASN) is automatically generated at this time as notification of pending deliveries. It includes shipment tracking numbers which are pulled from the shipping information within Acctivate. ASNs and the functional acknowledgments are critical components of EDI order processing to keep all parties informed automatically with an electronic record, whereas communicating this information via phone, fax or email could get lost in translation. Plus, with all the details available, cartons can be quickly tracked and receiving inbound shipments can be appropriately planned. The absence of carton labels and notices/acknowledgements can cost an estimated $1.50 per order, according to an EDI study. The cost can become excessive when applied to thousands of orders.
Lower processing expenses with Acctivate EDI order processing
Utilizing EDI for order processing reduces cost overheads in various areas. Costs don't have to be allocated to additional staff employed to manually process orders and the risk of chargebacks from erroneous transactions is reduced. The electronic exchange also eliminates the need for paper-based orders, which is attributed to about $70+ per order as a manual process versus EDI order processing that costs an estimated $0.01 – $0.02 per order.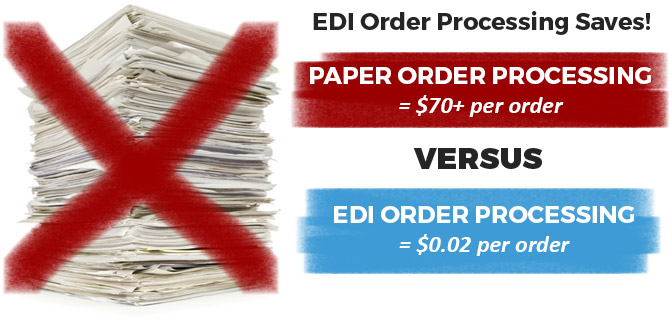 Acctivate for order processing
In today's market, thousands of orders are being fulfilled by companies that address specific situations, such as special orders, drop ship orders, blanket orders, 3PL fulfillment and more. With the growing intricacies of order processing, Acctivate can step in and help businesses achieve success across all sales channels and operations with ease—all the while achieving optimal inventory levels, forecasting demand to purchase correctly, analyzing business needs, and integrating with QuickBooks® for accounting and financials.
Discover Acctivate
Acctivate is packed with
features
for your entire business. Talk to our team of product experts and see if Acctivate is right for your business.
Call us at 817-870-1311