Ingredient Management Software
Built For


Ingredient Management Software for multi-channel ingredient, flavoring, and spice manufacturers and distributors seeking advanced inventory management.
Ingredients, spices, and flavorings make the food and beverage industry's existence and growth more possible. Without specific spices or unique, custom flavorings or specialty ingredients available, many of the most popular brands on the grocery store shelves could not exist today.
Acctivate Ingredient Management Software is designed for multi-channel ingredient, flavoring, and spice importers, manufacturers and distributors using QuickBooks, seeking growth through inventory and operational optimization.
Ingredient Management Software with powerful batch processing, dynamic bill of materials, real-time inventory management, and first-class traceability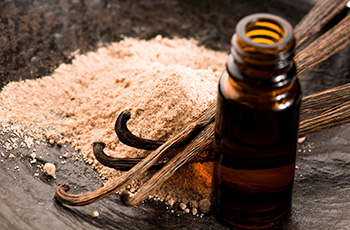 Acctivate's batch processing with variable yield and recipe supports both recipe and formula process manufacturing. Access to powerful batch processing capabilities allow ingredient, flavoring, and spice manufacturers more flexibility and control from start to finish. Components can easily be adjusted based on seasonal requirements, availability, or other substitution requirements.
With Acctivate's Batch Processing:
Easily handle variations in input recipe to allow for substitutes and quantity changes
Enjoy variable recipe and yield capabilities
Account for waste and spillage
Substitute ingredients in recipes
Handle multiple lots involving the same ingredients
Acctivate Ingredient Management Software with dynamic bill of materials + kitting & assembly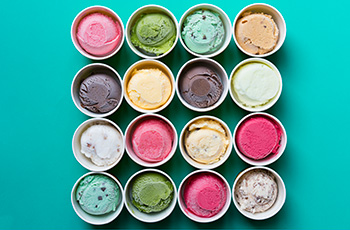 A bill of materials with kitting and assembly capabilities is important for ingredient, flavoring, and spice manufacturers. A bill of materials is used to specify components used to "build" or process a product. Acctivate's bill of materials tracks the components used to make a finished product and provides additional information such as inventory levels per component. Ingredient management software with advanced multi-level bill of materials can be used for products designated as an assembly (made to stock), a kit (made to order), or a batch processed finished good. At the time of shipment, costing for a bill of materials is derived from components used.
With Bill of Materials + Kitting & Assembly:
The bill of materials may be changed at any time, while preserving sales history for previously assembled, kitted, or finished products
Enjoy unlimited bill of materials components
The completed product, the components, or both may be serialized or lot numbered
Partial assemblies can be posted while the remainder is kept "in progress" until ready to post
Custom kitting allows for one-off changes to the quantity of kit components or to add/remove components from kit on sales order
Ingredient Management Software for QuickBooks
Acctivate's ingredient management software for QuickBooks is a powerful solution for small to mid-sized multi-channel ingredient manufacturers, distributors, and online retailers seeking advanced inventory and business management capabilities without leaving QuickBooks. Acctivate's bi-directional QuickBooks integration makes it easier than ever for a business to gain advanced functionalities for optimizing and growing operations while maintaining financials securely within QuickBooks.
Acctivate Ingredient Management Software with real-time inventory management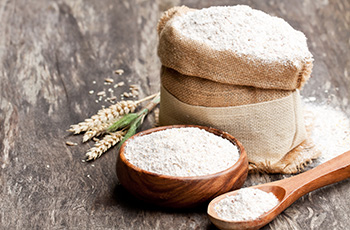 Product-selling businesses, particularly in the food & beverage industry, are set up for endless frustrations and time-consuming processes if they lack proper, real-time inventory management. Acctivate's ingredient management software helps to streamline, centralize, and optimize inventory operations across entire operations. Real-time inventory control allows for constant inventory updates across channels to reflect accurate inventory levels on-hand, provides alerts for restocking with suggested re-order quantities, and all together, makes inventory management efficient, cost-effective, and simple.
With Real-Time Inventory Management:
Store/track an unlimited number of inventory items in real-time
Enjoy re-order alerts with suggested re-order quantities
Create multiple, alternate product IDs and descriptions per product (SKU, UPC, industry-specific, vendor-specific, etc.)
Utilize sophisticated, flexible product lookup
Quickly view inventory per location that is on hand, available, committed, on order, on reserve
Implement barcoding and mobile software to further optimize inventory processes
Always know true costs with landed cost & multi-currency
Ingredient Management Software with first-class traceability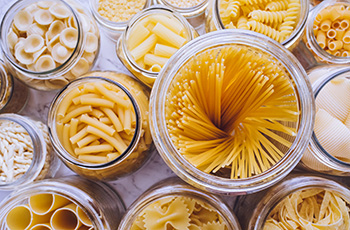 Ensuring raw and finished materials are properly accounted for from start to finish is critical to meet FDA and other federal requirements, as well as for being prepared in case of a recall. Acctivate's traceability allows ingredient components and finished products to be tracked and traced even after the items have left warehouse shelves and are sitting comfortably in the purchaser's possession.
With Traceability:
Track an unlimited number of raw and finished goods by lot or serial numbers end-to-end of your supply chain, including lot numbers for ingredients/components used in finished products
Track assembled and kitted products
Comply with industry regulations and be recall ready
Manage and track quality control issues, expiry dates, lot inspection, quarantine information, etc.
Get Started Today!
Discover how Acctivate can transform your business. One of our Acctivate specialists would love to talk to you and discuss your specific business needs.
Call us at 817-870-1311