Spare Parts Inventory Software
Built For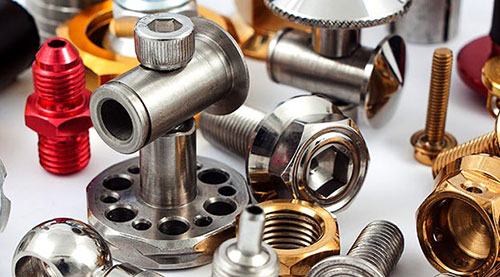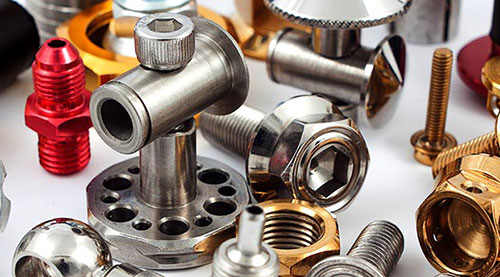 Spare parts inventory software with powerful inventory, mobile warehouse, order management, lot/serial tracking & pricing management.
Spare parts inventory software
Parts of any kind, no matter their specific use, make up a huge sector of the distribution industry. For a spare parts distributor, massive inventory with complex orders is the name of the game — but winning the game, staying profitable and independent, involves structure, efficiency, and accuracy.
Consider the warehouse or back-office of a spare parts distributor lacking in inventory management and organization. How would one find a necessary part in a hurry? By pure luck. No matter the size of the inventory, hampered visibility makes quick access a challenge. This challenge is even greater if a parts distributor engages in ecommerce or EDI trading.
By streamlining and automating operations, a spare parts distributor gains inventory control, a more efficient warehouse, and better order management and fulfillment. In doing so, a distributor can cut unnecessary costs, lower overhead, enjoy increased profits, and offer more competitive prices which in turn should assist in fending off unwanted acquisitions and mergers.
Spare parts inventory software with powerful inventory, mobile warehouse, and order management, robust eCommerce and EDI management, dynamic lot/serial number tracking, and flexible pricing – without leaving QuickBooks.
Acctivate spare parts inventory software was developed with QuickBooks users in mind. With Acctivate, experience a seamless integration while leaving your base financials secure in QuickBooks.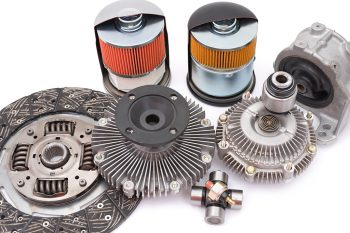 Spare parts inventory software with real-time inventory management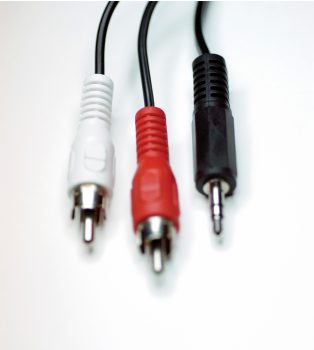 When a business relies heavily on quick product lookups and accurate inventory quantities to fulfill questions, quotes and sales orders, inventory management is the heartbeat of the operation. Responsive service is what keeps customers happy and competitive prices born from effective purchasing and inventory management is what keeps them returning.
With an inventory management system:
Control an unlimited number of products.
Monitor inventory in real-time in multiple locations.
Assign one or several alternative product IDs, including SKU, vendor part numbers, UPC/GDSN, manufacturers' part numbers, industry-specific codes, etc.
Easily search through inventory by product IDs or descriptions.
Set alerts for low-stock.
Receive automated suggested re-order amounts.
Automate purchase orders.
Track & trace inventory even after purchase.
Acctivate spare parts inventory software with best-in-class mobile warehouse management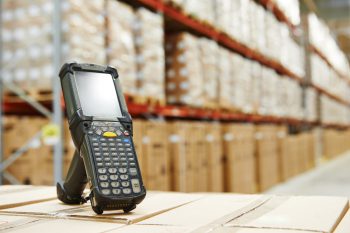 A warehouse is like a giant puzzle — all the pieces need to fit correctly and smoothly together to see the whole picture. A mobile warehouse provides a clear view into one or many warehouses at any time. Acctivate's mobile warehouse management system easily automates, streamlines and provides enhanced visibility, reduces errors, enables cutting back on unnecessary manual labor, and boosts productivity and profitability.
With a mobile warehouse management system:
Easily track inventory availability and warehouse location.
Minimize labor with mobile order picking – warehouse employees scan product barcodes with quantities needed.
Perform swift inventory transfers.
Perform speedy inventory counts.
Easily adjust inventory quantities.
Set alerts for pre-committed inventory.
Create sales orders on-the-go with a mobile device.
Easily receive orders into the warehouse.
Boost order fulfillment.
Spare parts inventory software with superior order management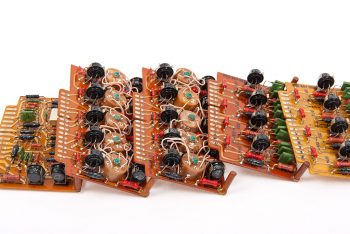 Buyers have lofty standards when it comes to how they order and when their orders arrive. They want convenient ordering and quick, error-free fulfillment. When a parts distribution company operates one or more sales channels and offers an array of products, trying to manage orders with spreadsheets or clipboards can easily go awry. With an automated order management system, order management and fulfillment are simplified, out-of-stock items and errors are reduced, and customer satisfaction is significantly enhanced.
With an order management system:
Quickly quote an order from one screen – convert to an order with 1 click.
Handle online, offline, mobile, mail order, telephone order, and catalog sales.
Orders can include products, service fees, shipping & handling fees, or any other chargeable item/activity.
Multiple payment options are available.
Orders may be booked in advance without inventory commitment.
Include customer specific product code, vendor-specific product code, OEM product code or UPC code cross-referenced to SKU with auto-translation during order entry.
Implement flexible shipping options: FedEx, UPS, USPS, ShipStation, StarShip, DHL.
Utilize 3PL & Drop Ship support.
Easily ship large, multi-package shipments going to various addresses.
Know your true product landed cost: [Product cost + Shipping + Customs + Risk + Overhead = True Cost].
Acctivate spare parts inventory software with robust eCommerce & EDI management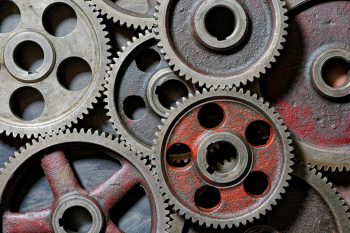 Operating a web store or eCommerce platform separately from the direct sales channel can be problematic. A shopper may attempt to purchase out-of-stock or back ordered items only to be later notified of the error, discouraging customer loyalty. But, with synchronized sales channel management, these kinds of inaccuracies are preventable.
Acctivate's web store & eCommerce management:
Automatically syncs orders, tracking information, product availability and customers between Acctivate and web store.
Seamlessly integrates with many web store platforms (i.e., BigCommerce, WooCommerce, Shopify, eBay, etc.).
Offers B2B or B2C capabilities.
Syncs all product details available online including images & descriptions.
Processes credit card payments in real time.
Allows batch processing of orders.
Allows promo codes & discounts to be set up.
Integrates with FedEx, UPS, USPS, ShipStation, StarShip, DHL.
Supports 3PL & DropShip.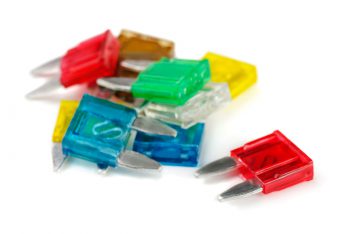 Regardless of business size, trading with Big Box retailers such as Home Depot, Lowe's, or Walmart can be a time-consuming task with re-keying of documents and an elevated risk for error. When a parts distributor automates EDI processes with an EDI management solution like Acctivate, they're rewarded with greater accuracy, increased productivity, lower costs, and more time available for more demanding tasks.
An EDI management solution:
Eliminates re-keying of documents.
Quickens order and transaction processing.
Greatly reduces errors and increases data accuracy.
Enables trading with thousands of Big Box partners.
Reduces business expenses.
Automates routine tasks.
Helps to turn cost overheads into cost savings.
Improves communication and relationships with trading partners.
Spare parts inventory software with lot & serial number tracking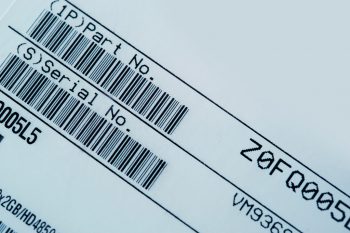 For a parts distributor, knowing where products came from and where they end up is very important, especially in the case of a recall for defective or malfunctioning parts. Through the use of lot numbers and serial numbers, a distributor can trace products from the manufacturer or supplier to where the products were sold with a simple barcode scan. The ability to quickly track and trace products helps a distributor's efficiency, accuracy, and transparency.
With lot & serial number tracking:
Track unlimited number of lot and/or serial numbers.
Pre-assign specific serial/lot numbers for the warehouse to pick or allow warehouse personnel to pick any number and record it when shipping.
Capture expiration dates, test certifications, specifications, and related references.
View the complete history of product and customer who receives it through lot/serial number lookup.
Track warranties.
Track expiration dates.
Easily search and report on products through lot/serial number.
Easily track and manage issues, bugs, service issues and product enhancements.
Acctivate spare parts inventory software with flexible pricing tools and credit management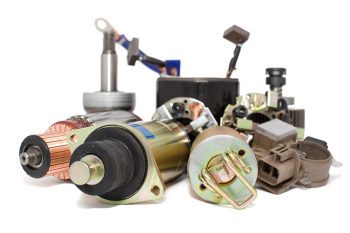 The ability to adjust pricing based on demand or in response to a competitor is key for a distribution business. Promotions and exclusive offers are also a solid method to drive sales and keep customers returning. Access to flexible pricing management allows a distributor to make improved financial decision easily in a timely fashion.
Acctivate enables these and other powerful pricing capabilities while also including a strategic credit management solution to monitor customers' lines of credit while responding to trending buying needs and preferences in the marketplace.
With pricing and credit management tools:
Create, manage, control & monitor pricing decisions by product, segment, customer or company.
Create unlimited customer tiered pricing.
Apply tiered pricing to individual or group.
Manage customer specific (negotiated) prices.
Easily upcharge or discount.
Adjust pricing with landed cost = (Product + Shipping fees + Customs + Risk + Overhead).
Automate credit management (Credit OK, Credit Hold).
Define credit limits & standard payment terms per customer.
Store customer's company financial information & credit rating.
Sets alerts for overdue invoices and end of grace periods.
Automatically hold customer orders if the customer doesn't meet credit conditions.
Acctivate spare parts inventory software is a powerful, reliable, and affordable solution to help grow your business
Get Started Today!
Discover how Acctivate can transform your business. One of our Acctivate specialists would love to talk to you and discuss your specific business needs.
Call us at 817-870-1311