QuickBooks Online Multiple Inventory Locations
Built For


QuickBooks Online multiple inventory locations allows businesses limited tracking of their inventory across multiple physical locations.
QuickBooks Online multiple inventory locations support is non-existent. Such a need is important for inventory-based businesses, especially as they grow and expand with additional warehouses and organize those warehouses with multiple locations.
QuickBooks Online has fundamental inventory management features that are limited to a single warehouse, such as on hand tracking, restocking alerts, and insights on purchases and sales, but there is so much more to managing a warehouse and all related business operations.
Gain QuickBooks Online multiple inventory locations support with a powerful integration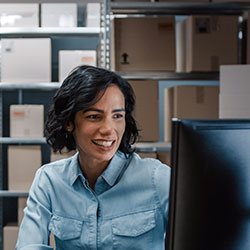 Without leaving QuickBooks Online, multiple inventory locations can be tracked with full visibility and control by integrating QuickBooks Online with Acctivate Inventory Software.
Acctivate allows for inventory to be configured, organized, and managed across multiple actual or virtual warehouses with separate financial treatment for each warehouse and real-time visibility and collaboration across all locations within warehouses (i.e., shelves, aisles, racks, bins, pallets, on trucks, etc.).
For all warehouses, businesses can then purchase inventory, receive inventory, sell inventory, and fulfill orders with all data connected in one system.
For every product and per warehouse, Acctivate users can view the following and more via a product window, reports, dashboard widgets and/or a quick list view:
The warehouses and warehouse locations the product is stocked
Available and on-hand quantities
Cost
Reorder points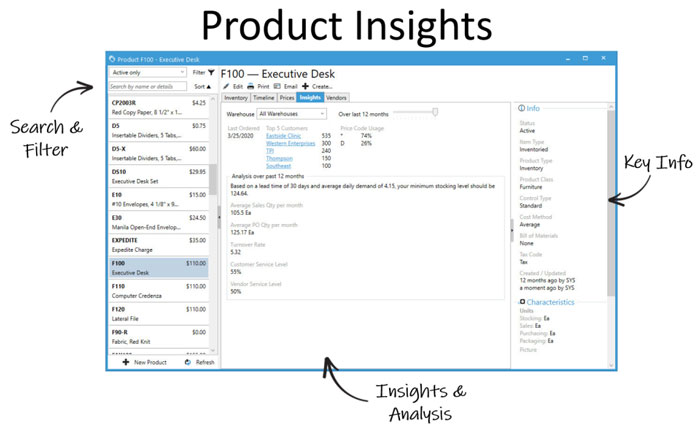 All the live data in Acctivate that is available to permitted users, company-wide, helps businesses maintain the right amount of inventory to satisfy their specific customer demand across all warehouses. Therefore, inventory discrepancies are minimized, i.e., out of stocks, slow-moving inventory, and understocking to keep businesses competitive among similar companies and relevant among customers.
QuickBooks Online multiple inventory locations and warehouses capabilities gained in Acctivate include:
Create and manage unlimited warehouses and locations per warehouse.
Set up locations at once in an easy guided import or on the fly later.
Define physical, but also virtual warehouses based on category, ownership, usage and/or status.
Transfer inventory from one warehouse or location to another.
Immediately know which products are below their designated stock level for each warehouse and/or location.
Create purchase orders by warehouse for easy reordering.
Manage and track cost at the warehouse level.
Organize inventory count sheets by locations and grouped zones.
Define a specific warehouse layout to utilize intelligently mapped picking routes.
Pick multiple orders at once with a single picklist organized by location.
Extend QuickBooks Online
The need to track across multiple inventory locations and warehouses comes with other complex operations that a business needs to simplify. Acctivate extends QuickBooks Online with a wide range of advanced functions that growing distributors, online retailers, and manufacturers require to alleviate challenges across multiple operations and channels.
Bi-directionally track and trace lot numbered and serialized products.
Boost productivity and accuracy with mobile warehouse operations, such as receiving and picking.
Handle any volume of orders from multiple channels, i.e., in-store, online, and EDI.
QuickBooks Online multiple inventory locations support becomes a reality when Acctivate is brought into the picture and all operations are centralized within Acctivate, including purchasing, inventory, control, warehousing, production, order processing, fulfillment, and customer service.
Discover Acctivate
Acctivate is packed with
features
for your entire business. Talk to our team of product experts and see if Acctivate is right for your business.
Call us at 817-870-1311