Why flexibility is important to your business examines current challenges small businesses may be facing due to the COVID-19 pandemic and offers insights to SMBs to help pivot in a new environment.
---
There is no point in denying that we are in the midst of an unprecedented crisis, a crisis which has caught the population, the government, the education system, and the entire business community off guard.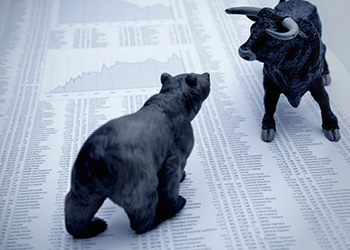 No industry is untouched by the challenges of our current landscape. Some industries like restaurant and retail are incapacitated and on the verge of collapse, and unfortunately, not many solutions exist. On the other hand, manufacturers and suppliers of essential goods are seeing wild surges in demand. Many, many small businesses fall along the spectrum of these two extremes and must overcome the challenges of the now.
For small distributors, manufacturers, and even brick-and-mortar retailers, it is time to seek new ways of doing things and helpful technologies, contemplate dramatic actions and prepare to pivot quickly. And more than anything, be flexible.
Flexible? Why is flexibility important to your business?
Because by nature, human beings are flexible, some more than others, but as a whole, our survivability depends on our ability to bend both physically and metaphorically without breaking easily.
Flexibility applies to small businesses too. Your business' ability to bend without breaking is key to survival. Learning to be flexible in the present can empower your future.

Why Flexibility is Important to Your Business: Technologically Efficient Warehouses Can Balance Productivity and Worker Safety
The current crisis demands small businesses work to find a balance between safety and productivity. For front-of-house teams like support, marketing, sales, and administration, moving to remote work should be a less painful transition thanks to tools like Slack, Microsoft Teams, Zoom, Trello, and Hubspot. Along with being a simpler transition, ensuring the safety of remote employees requires less supervision.
But what about your warehouse and fulfillment teams? How do you balance their health and safety, which is of the utmost importance, while maintaining a level of productivity to ensure your doors stay open?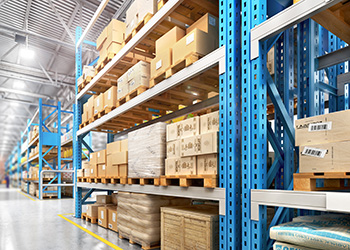 Introducing technological solutions into your warehouse can be a powerful way to balance productivity and employee safety in the present and bolster efficiency for years to come. With the right technologies, it is possible to have less people in the warehouse at one time and be as productive with full hands on deck.
For instance, businesses relying on paper systems in the warehouse would benefit greatly by implementing a barcode software. Barcoding not only allows for better accuracy and speed, but also eliminates the passing off of paper through a number of warehouse hands. In the end, your business becomes less dependent on paper and more effective overall.
Drop Shipping, having suppliers ship products directly to your customers, and 3PL (3rd Party Logistics) providers can also come in handy in a time where getting orders out as quickly as possible with the least amount of people involved is the goal.
A warehouse management system can automate, centralize, and streamline inventory and fulfillment operations company-wide, allowing fewer warehouse employees to work in sync with front-of-house remote teams.
Implementing one or more of these solutions allows your business to be flexible in all avenues to warehouse and fulfillment management. These technologies will be a powerful boost in productivity at a time where less people in one facility is desirable, while continuing to offer gains in efficiency and encourage scalable growth in the future.
Why Flexibility is Important to Your Business: Understanding Your Business
As we face an undetermined deadline for a return to normalcy, utilizing your business' data can be a powerful instrument for gaining clarity and moving forward. The longer this crisis extends, the more vital it will be to your bottom line to understand what products to shift to and carry to meet current demands.
With an operational CRM, you can quickly see what inventory is moving, what is stalled, what orders can be classified as priority, and what customers are actively communicating. Having this type of data at your fingertips will allow for better-informed decision making, allowing you to move quickly towards what's working and eliminate what's not.
Why Flexibility is Important to Your Business: Meeting Customers Where They Are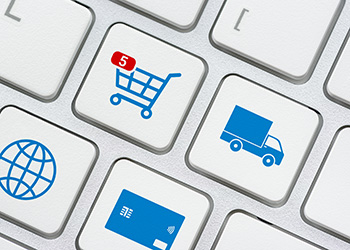 Many small businesses, particularly brick-and-mortar centric, are faced with the unique challenge of no longer having access to foot traffic. While this won't last forever, it is urgent to re-evaluate and restructure sales operations in order to meet your customers where they are – at home, online.
For those not already outfitted with a web store or selling through an online marketplace, the time to start is now. Online sales channels continue to have value, even more than just in times of prosperity, and can be the avenue your small business needs to take to weather our current economic storm. If you had plans in place to make this shift gradually, it might be time to dive right in and shift today.
If your small business sells products that would make sense on the shelves of a Costco or Walmart and is not already doing so, consider EDI as another sales channel. Big box retailers selling essentials are likely to remain open and will continue to operate normally beyond the current environment, so beginning a trading partnership now will continue to be beneficial.
When foot traffic returns for some, and business as usual starts up again for others, already being outfitted with multiple sales channels like eCommerce and EDI will allow your business to be flexible, sell, and grow into the future.
Why Flexibility is Important to Your Business: Preparing for the Unknown
Times are certainly strange and much of the business community was simply unprepared for the side-effects of COVID-19 and the ensuing economic turmoil. Keeping your doors open is the goal of the present and with the right tools, the odds are always favorable. Designing your business to be more flexible now will allow you to be more prepared for unknown events, positive and negative, going forward.
Find Out More!
Learn more about Acctivate Inventory Software by connecting with our product experts.
Call us at 817-870-1311