The Foodservice Distribution Industry is Changing
Built For


The foodservice distribution industry is changing, requiring foodservice distributors to adapt, optimize, and capitalize.
Foodservice distributors are diversifying operations to stave off economic frustrations due to excess supply and ultimately gaining by entering new markets; innovating in order to supply dark kitchens – a growing restaurant model that operates through to-go ordering only – which are now the norm, temporarily, for most operating restaurants around the country; and striving to answer calls for more supply chain transparency.
As small and mid-sized businesses across the foodservice industry work to weather the current economic storm, leaning into the discomfort, embracing change, and optimizing operations can prove to be a powerful elixir with long-lasting benefits.
The foodservice distribution industry is changing due to excess supply, new markets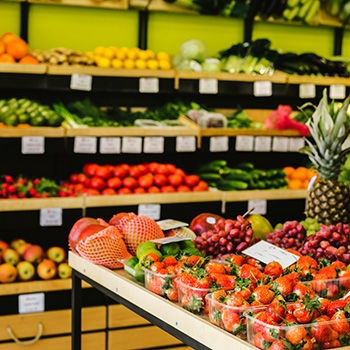 Due to COVID-19, much of the foodservice industry is halted resulting in distribution bottlenecks from unmoving supplies. A good example would be foodservice distributors who predominantly service cruise lines, which are currently shut down, and have nowhere to move their inventory. In the foodservice industry, much of the inventory is perishable, so leaving it to die on a distributor's shelves creates unnecessary waste and hurts profit margins. This effect is not only being felt by foodservice distributors for cruise suppliers, but far beyond, to those who distribute to hotel kitchens, school cafeterias, college campuses, stadiums, industrial caterers, and more.
Foodservice distributors can combat the negatives of a mostly shut down economy by selling in new markets outside of foodservice – particularly to overwhelmed supermarkets across the country. According to Food Business News,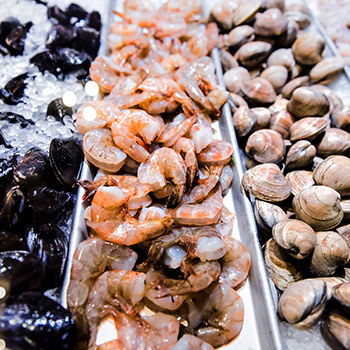 This is important and key for understanding how the foodservice distribution industry is changing. While this particular situation is temporary, it is also creating a unique push for foodservice distributors to diversify operations to fortify their business against unexpected, disruptive events down the road, remain relevant, and continue to meet present and future demands.
Aside from the Food Industry Associations' "matching program," distributors can begin to take initiative now by broadening the scope of their distribution activities and expand into multiple markets. For many foodservice distributors, seeking new markets to serve now can create a staying power that outlasts future economic downturns. Adopting a multi-channel inventory management solution can provide a foodservice distributor with the power and advanced tools needed to grow. Since the markets a distributor could potentially work in are not all created equally, having a system in place to manage day-to-day warehouse operations and oversee multi-channel sales leaves little room for error, empowers swift fulfillment, and only stands to strengthen relationships with new customers.
The Foodservice Distribution Industry is Changing: The Rise of Dark Kitchens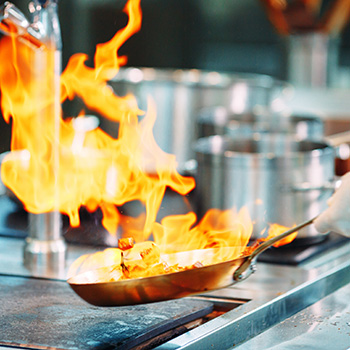 A lot of foodservice operators were not expecting their restaurants to suddenly become test-run examples of what it is like to run temporary, pseudo-versions of dark kitchens. However, the rise of dark kitchens – a physical kitchen for one or multiple restaurants who provide takeaway food only – has been a blossoming concept over the last couple years alongside the rapid growth of food delivery services like Uber Eats, Favor, DoorDash, Postmates, and Grubhub. According to Forbes, the projected growth of online food delivery services is expected to reach a whopping $200 billion by 2025.
The emergence of dark kitchens is also shaking things up in the foodservice distribution industry, demanding new levels of efficiency and consistency from distributors who service dark kitchens. Dark kitchens by design allow for constant, steady, sometimes 24-hour, production and output of goods meaning foodservice operators will rely heavily on their supply chain partners to make round-the-clock operations possible.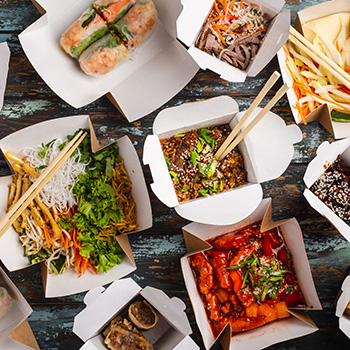 Foodservice distributors seeking partnerships with dark kitchens need to be outfitted with a powerful multi-channel inventory and order management solution to handle demand. Having a clear picture of inventory levels at any given time not only prevents problems caused by orders of unavailable items, but when updated regularly on a webstore, gives foodservice operators quick and easy order access to a distributor's products. When a foodservice distributor works with multiple clients and sales streams, each stream should be handled equally but flexibly with the ability to sort, filter, prioritize, and process orders in a timely manner. But what a foodservice distributor can use to optimize dark kitchen distribution to its fullest is data. Adopting an operational CRM will allow a distributor to really understand their dark kitchen partners by knowing exactly what, when, how, and how often they order, what vendors can be relied on to supply on time and for the right price, and what to expect overall in around-the-clock capacity.
Whether delivering locally or outsourcing to a 3PL, being defined as a reliable, consistent, affordable, and fair foodservice distributor will enhance relationships with foodservice operators, guaranteeing a lengthy, profitable partnership.
The foodservice distribution industry requires a transparent supply chain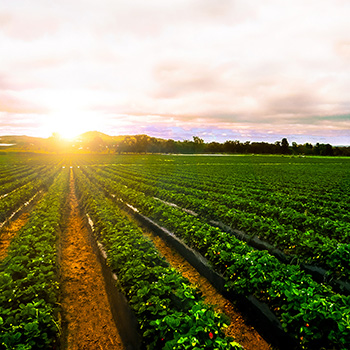 As globalization has brought the world closer and closer together, interlacing supply chains together, the unending call for greater supply chain transparency is no surprise. Consumer desires drive the advocacy, while food manufacturers and distributors work diligently to forge trust and display accountability in turn.
A simple solution that foodservice distributors can easily introduce into operations to foster greater supply chain transparency is lot and serial number traceability. Foodservice operators expect the goods they receive from distributors to be safe – for their own reputation and for the safety of their customers. If a distributor can't easily and quickly locate an adulterated batch of ingredients or faulty equipment, the consequences could be devastating. Traceability allows distributors to track and trace raw and finished goods back and forth through their supply chain. It also helps to manage expiry dates and quality inspections, meet regulations, and document chains of custody.
Traceability provides players in the foodservice distribution industry with the transparency and accountability needed to build and strengthen relationships with manufacturers and operators, expand into new marketplaces, and to operate efficiently, effectively, and safely.
The foodservice distribution industry must stay ahead of the game
As current events have shown, things can change rapidly, in the blink of an eye, whether we are ready for it or not. History has shown that those who can adapt can survive, while those who do struggle to let go of the past are often left behind. The foodservice distribution industry will always be molded by the businesses and people they serve. Diversifying operations, embracing emerging markets, and striving to be as transparent as possible will be game-changers for the future and success of foodservice distributors.
Find Out More!
Learn more about Acctivate Inventory Software by connecting with our product experts.
Call us at 817-870-1311