Fulfilled by Amazon vs Fulfilled by Merchant: A Closer Look
Built For


Selling on Amazon allows companies a chance to open a lucrative sales channel, gain brand visibility and scale business.
Amazon's trusted and established technological infrastructure provides vendors with solid back-end support. The vast online marketplace accounted for a jaw-dropping 49% of the U.S. ecommerce expenditures. In other words, that is 5% of the year's nationwide retail spending.
Retailers should consider a few options before jumping into Amazon selling, such as choosing to have orders fulfilled by Amazon vs fulfilled by merchant. Each option is accompanied by its own set of pros and cons, however the best choice depends on how the merchant wants to run their business.
Fulfilled by Amazon vs Fulfilled by Merchant: Key Differences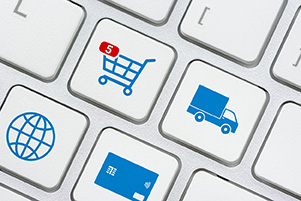 When a seller opts for fulfillment of orders by Amazon, or FBA for short, the vendor sends Amazon inventory to store at Amazon warehouses. Amazon's fulfillment team picks, packs and ships orders as purchases are made. This option conveniently provides the seller with hands-free fulfillment, as well as a simplified return process.
With the fulfilled by merchant option, the seller stores their own inventory and picks, packs and ships orders themselves. Customer service is entirely in the hands of the seller, while Amazon simply acts as a platform for selling products. Ownership of the entire selling process lies in the hands of the vendor.
Fulfilled by Amazon vs Fulfilled by Merchant: Advantages & Disadvantages
One of the biggest advantages of fulfillment by Amazon is Prime eligibility. Prime members spend $1.4K a year on average. Items that are eligible for Prime shipping are more likely to get purchased because of the speedy fulfillment and delivery.
Prime eligible items are also more likely to win what is called the buy box. When a product is sold by multiple vendors, just one vendor's product will appear in the box with the 'buy now' button. Over 80% of purchases are made with the buy box. There are various factors regarding Amazon's algorithm that determine what product wins the buy box, but Prime fulfillment increases the likelihood when the other products are fulfilled by private sellers.
Along with the FBA option comes fees to be paid by the vendor for Amazon handling the picking, packing, shipping, returns and customer service. FBA fees include various fulfillment fees and storage fees that depend on the size of the product plus a monthly charge for a professional account on Amazon.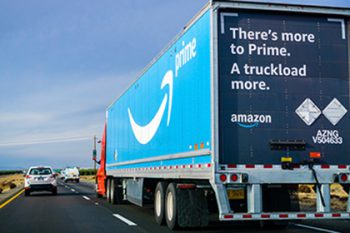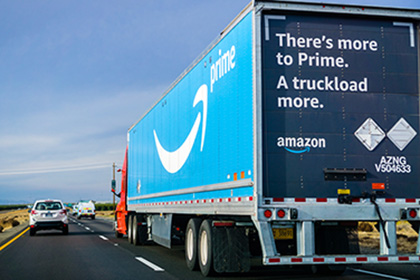 Sellers who choose merchant fulfillment, or FBM, do not pay fees to Amazon for storage and fulfillment because the seller controls all their own inventory. Shipping fees may be charged to the customer, however merchants are required to pay Amazon a referral fee, which is either $1.00 or 15% of the sale price.
With FBM, the vendor has an opportunity to establish an independent brand because they are interacting directly with the consumer. Vendors who fulfill their own orders have a better understanding of precise shipping costs and don't encounter unexpected fees.
Fulfilled by Amazon vs Fulfilled by Merchant: Who Should Use What?
Sellers with high-volume sales and healthy margins may benefit from fulfillment by Amazon. FBA sellers can focus on marketing and competitive prices instead of warehousing, as picking, packing and shipping is taken care of by Amazon. FBA is also a good fit for sellers who have inventory that is labor intensive to pack and/or for vendors who prefer not to store inventory in their own home, warehouse, garage, etc.
Sellers who sell products on a smaller scale and have smaller margins may find FBM to be a better option. FBM makes more sense for sellers who can manage order demand and don't want to risk decreasing their profit margin. FBM gives businesses a chance to cultivate their own brand identity with 100% control over inventory and shipping. Merchants can also apply to be a Prime fulfilled merchant. Merchants will have to meet Amazon's criteria for being a Prime fulfilled merchant but in turn will have opportunities for more competitive sales.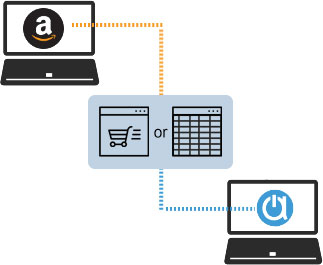 Acctivate: An Amazon Seller Software Solution
Either method of fulfillment requires an inventory management solution ideal for ecommerce retailers. Acctivate Inventory Software for QuickBooks automatically synchronizes with Amazon to update inventory levels and track customer data.
Acctivate optimizes, streamlines, and centralizes fulfillment operations for multi-channel retailers. For FBA sellers, Amazon will manage orders, but inventory will continue to be updated via the Acctivate-Amazon order sync. For FBM sellers, Acctivate's Order Manager sorts, filters, and prioritizes orders, speeding up order processing and making picking more efficient.
Picklists can be customized, prioritized and configured for specific picking routines in the warehouse. Acctivate also offers barcode and mobile tools to further enhance and ensure accuracy during picking and packing to make the picking process free of paper printouts.
Acctivate's Shipping Workstation allows a seller to integrate with one or multiple shipping carriers/solutions of their choice helping sellers achieve the best shipping rates for their customers.
Find Out More!
Learn more about Acctivate Inventory Software by connecting with our product experts.
Call us at 817-870-1311