Built For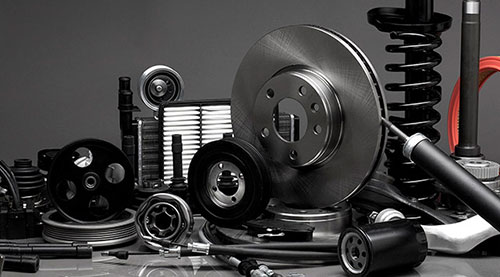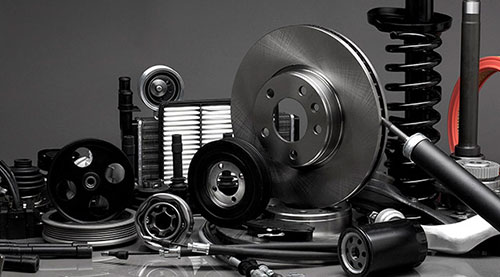 Parts Inventory Software
With parts, there's an endless list of products, equipment, and tools requiring multiple parts to form and complete or repair an item. But where do all the parts come from? Usually from one or multiple parts distributors and online retailers.
Parts distribution is a sweeping industry with a hand in each sector in some form or another. For a parts manufacturer, distributor, or online retailer, parts inventory software is a critical operational component for maintaining stringent inventory control, performing smart purchasing, and ensuring quick, accurate order fulfillment are must for accelerating growth. Operating a web store is a common channel for parts distributors, a channel that, when optimized, performs best. And, along with eCommerce preparedness, those involved in EDI trading with big box stores need to be compliant and ready to handle high volume orders.
By improving and enhancing these areas of a parts business, customer satisfaction is likely guaranteed, as is staying ahead of competitors in an always changing market.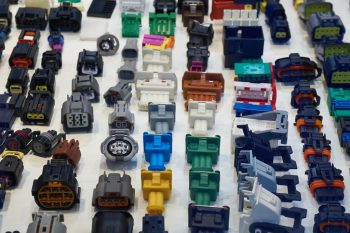 Parts inventory software for powerful inventory and mobile warehouse management, smart purchasing, expedient order fulfillment, robust eCommerce and EDI management, and dynamic lot & serial number tracking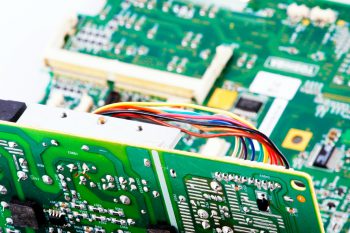 As you would imagine, parts distributors and online retailers typically control expansive amounts of inventory. Trying to manage vast inventory without an inventory system is tedious, costly, and highly error-prone. Parts come in all shapes, sizes, colors, types, etc. Having a stringent method in place to maintain inventory counts, availability, back-orders, and identify high-sellers is key to the organization and success of a parts distribution business.
With Acctivate inventory management:
Control an unlimited number of products.
Monitor inventory in real-time in multiple locations.
Assign one or several alternative product IDs, including SKU, vendor part numbers, UPC/GDSN, manufacturers' part numbers, industry-specific codes, etc.
Easily search through inventory by product IDs or descriptions.
Set alerts for low-stock.
Receive automated suggested re-order amounts.
Automate purchase orders.
Track & trace inventory even after purchase.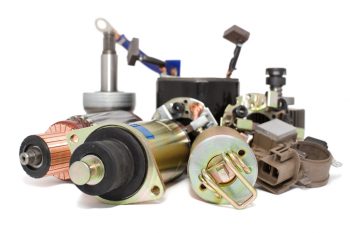 Adding mobile and barcoding tools into the warehouse only enhances inventory operations, eliminating the majority of errors, streamlining inventory receiving, transfers, and counts, and cutting out unnecessary labor. Additionally, picking and packing with a mobile warehouse management system are much more efficient. When a parts distributor has a clear, bird's eye view of what is taking place in one or multiple warehouses, inventory discrepancies can become a thing of the past.
With Acctivate's mobile warehouse management system:
Easily track inventory availability and warehouse location.
Minimize labor with mobile order picking – warehouse employees scan product barcodes with quantities needed.
Perform swift inventory transfers.
Perform speedy inventory counts.
Easily adjust inventory quantities.
Set alerts for pre-committed inventory.
Create sales orders on-the-go with a mobile device.
Easily receive orders into the warehouse.
Boost order fulfillment.
Parts inventory software made for QuickBooks users
Acctivate was designed with QuickBooks users in mind, making it easy for parts distributors and online retailers to maintain financials in QuickBooks. Experience a seamless integration with Acctivate to boost inventory and business operations.
Acctivate parts inventory software with smart purchasing management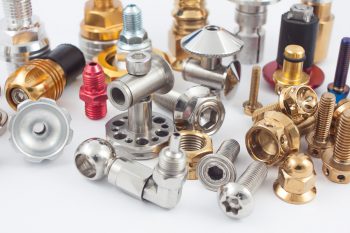 Assuming that a typical parts distributor or online retailer does not manufacture their own parts, having good visibility into vendor relationships is very important for profitability. Over-paying for low quality products or dealing with tardy vendors is not just a waste of money, but a waste of time. With a centralized system to monitor purchasing relationships, a parts distributor or online retailer can monitor vendors and easily see what partnerships are worth keeping and what partners need to be replaced.
Acctivate purchasing management:
Streamlines purchasing processes.
Ensures having the proper inventory at the least investment.
Stops unauthorized purchases.
Increases vendor accuracy.
Allows monitoring of vendor performance.
Provides spend management & budget control.
Enables easily spotting of savings.
Parts inventory software with expedient order management & fulfillment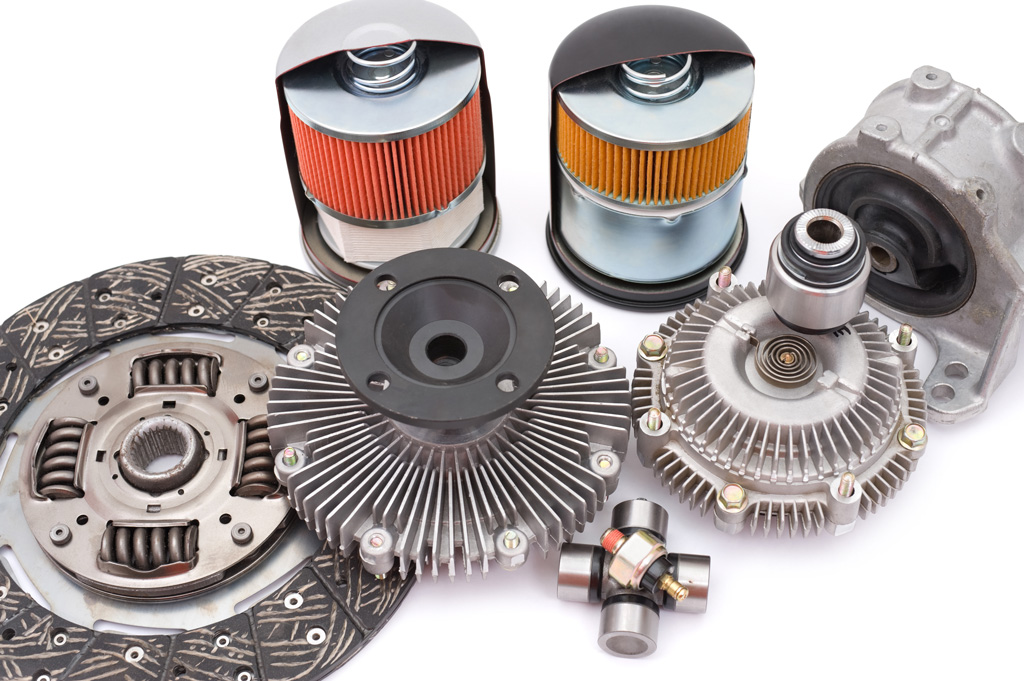 No matter the industry, strong order management, and speedy order processing and order fulfillment are becoming a necessity for a business, not just a bonus. Ditching spreadsheets and manual order tracking is the only way to really to expedite fulfillment. Keeping inventory and order management tied into the same system helps eliminate chargebacks, wrong orders, and cancelled orders for slow delivery. Ensuring quick and accurate order fulfillment allows parts distributors and online retailers to keep up with their competition.
With Acctivate's order management system:
Quickly quote an order from one screen – convert to an order with 1 click.
Handle online, offline, mobile, mail order, telephone order, and catalog sales.
Orders can include products, service fees, shipping & handling fees, or any other chargeable item/activity.
Multiple payment options are available.
Orders may be booked in advance without inventory commitment.
Include customer specific product code, vendor-specific product code, OEM product code or UPC code cross-referenced to SKU with auto-translation during order entry.
Implement flexible shipping options: FedEx, UPS, USPS, ShipStation, StarShip, DHL.
Utilize 3PL & Drop Ship support.
Easily ship large, multi-package shipments going to various addresses.
Know your true product landed cost: [Product cost + Shipping + Customs + Risk + Overhead = True Cost].
Acctivate parts inventory software with robust eCommerce & EDI order management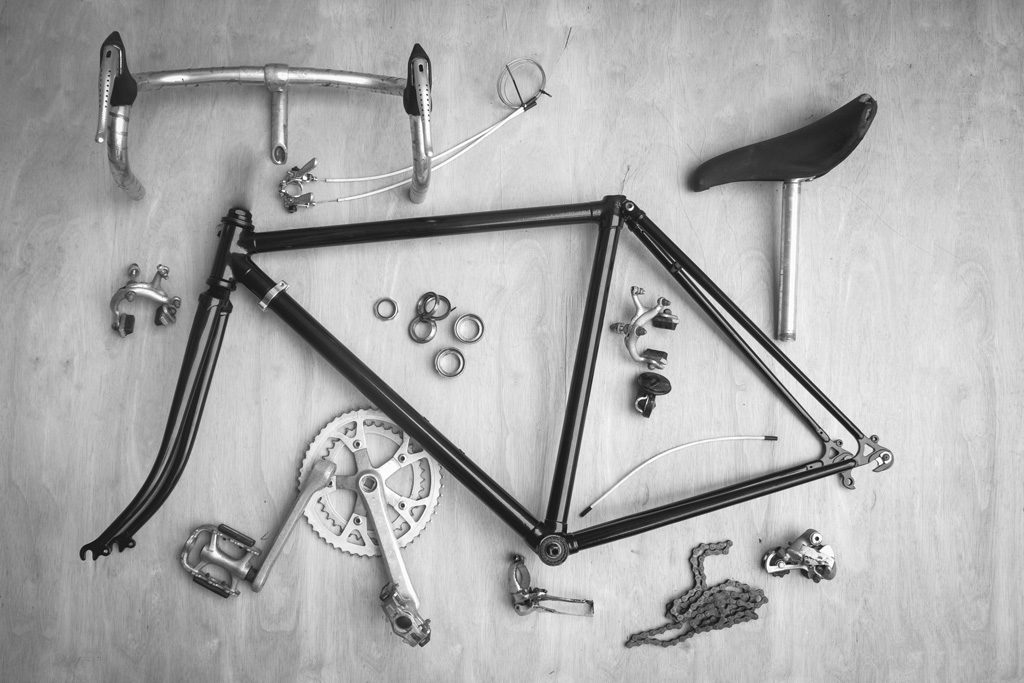 Operating a web store shouldn't be difficult – if anything, it is meant to be easier than operating a brick-and-mortar location. But, without proper eCommerce management in place to sync inventory and orders between the web store and your inventory system, it can quickly become a bit of a management nightmare. An eCommerce management system in sync with offline operations monitors available inventory to display in the web store.
The beauty of Acctivate's eCommerce management system is having the ability for automatic uploads of web orders into Acctivate, as well as the inventory sync which helps prevents customer purchases of unavailable, back-ordered, or discontinued items – keeping customers satisfied and orders flowing seamlessly in and out of your warehouse. Additionally, Acctivate has the ability to share the same product photos and descriptions between Acctivate and your web store(s).
Acctivate's eCommerce & web store management:
Automatically syncs orders, tracking information, product availability and customers between Acctivate and web store.
Seamlessly integrates with many web store platforms (i.e., Adobe Commerce (formerly Magento), BigCommerce, WooCommerce, Shopify, eBay, etc.).
Offers B2B or B2C capabilities.
Syncs all product details available online including images & descriptions.
Processes credit card payments in real time.
Allows batch processing of orders.
Allows promo codes & discounts to be set up.
Integrates with FedEx, UPS, USPS, ShipStation, StarShip, DHL.
Spare parts inventory software with EDI management.
Supports 3PL & DropShip.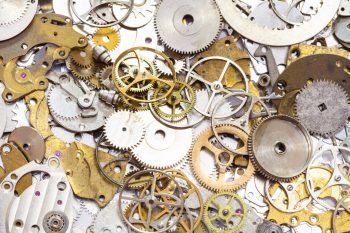 If you supply a big box retailer like Lowe's®, Walmart®, Home Depot®, or AutoZone®, it is important to have a firm grasp and total visibility over EDI orders. With an Acctivate's EDI order manager, data re-entry is nearly eliminated, the risk of errors is considerably lower, and time to process and fulfill orders is cut in half. When a parts distributor automates EDI processes, they experience greater efficiency, accuracy, and stronger, more profitable relationships with trading partners.
Acctivate's EDI order management solution:
Eliminates re-keying of documents.
Quickens order and transaction processing.
Greatly reduces errors and increases data accuracy.
Enables trading with thousands of Big Box partners.
Reduces business expenses.
Automates routine tasks.
Helps to turn cost overheads into cost savings.
Improves communication and relationships with trading partners.
Parts inventory software with dynamic lot & serial number tracking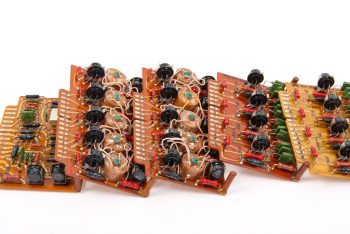 Parts distributors with expansive inventories need powerful control and visibility into lot and serial number tracking. Knowing where one product came from and where it went to is extremely important during product recalls for manufacturing errors, defects, and other safety issues.
With Acctivate's lot & serial number management, a parts distributor or online retailer, can easily pull up any given product and see the source of origin, the location either in the warehouse or what customer purchased it. Being able to do so with a few clicks can help contain a product recall and expedite follow-up procedures. Through lot & serial number tracking, maintaining and tracking warranties is also much simpler.
With Acctivate's lot & serial number tracking:
Track unlimited number of lot and/or serial numbers.
Pre-assign specific serial/lot numbers for the warehouse to pick or allow warehouse personnel to pick any number and record it when shipping.
Capture expiration dates, test certifications, specifications, and related references.
View the complete history of product and customer who receives it through lot/serial number lookup.
Track warranties.
Track expiration dates.
Easily search and report on products through lot/serial number.
Easily track and manage issues, bugs, service issues and product enhancements.
Get Started Today!
Discover how Acctivate can transform your business. One of our Acctivate specialists would love to talk to you and discuss your specific business needs.
Call us at 817-870-1311