Inventory Management Software for QuickBooks
Grow your business. Reduce your stress.



Solve QuickBooks Inventory Challenges
Call Us For a Guided Tour
817-870-1311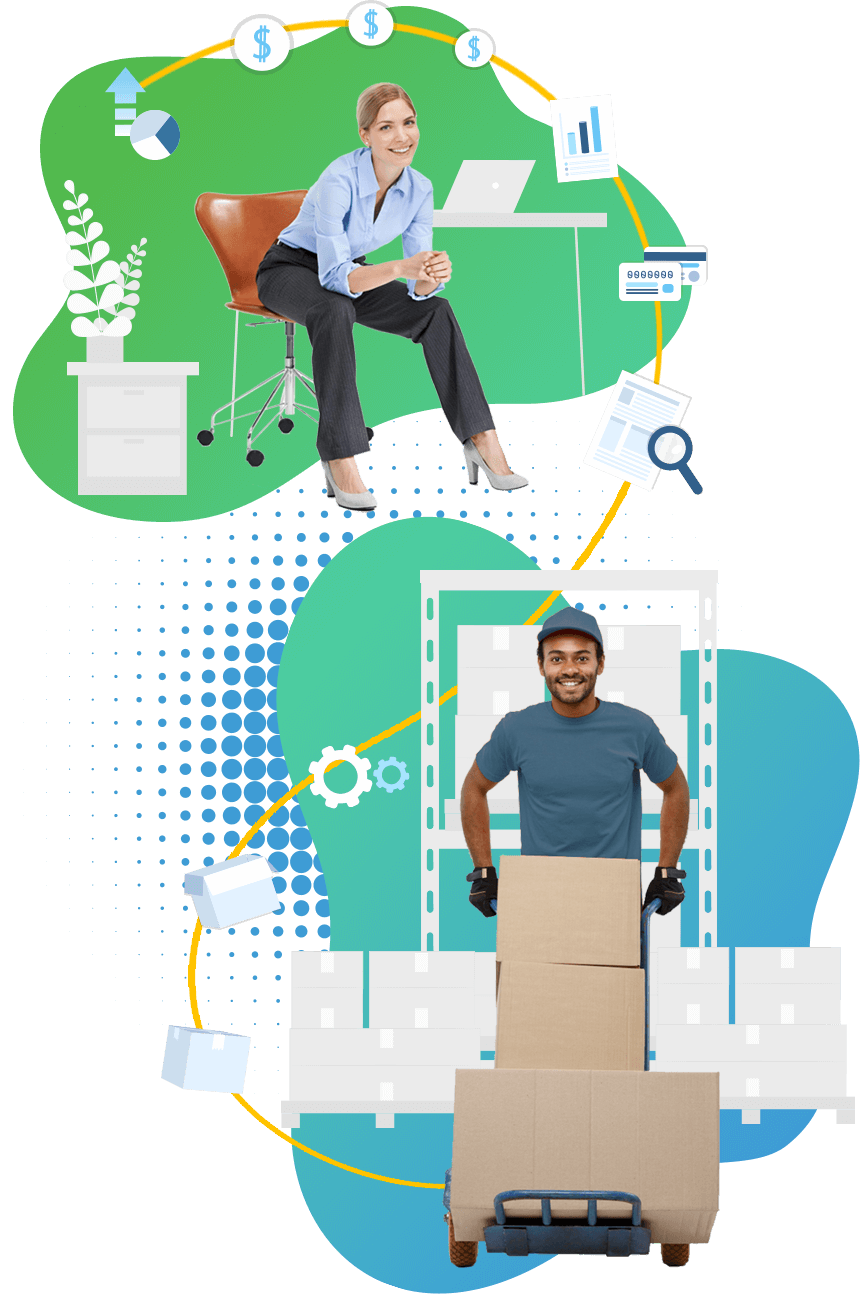 Inventory Management Software for QuickBooks,
Focused on Growth, Insight, and Scalability,
That Your Business Needs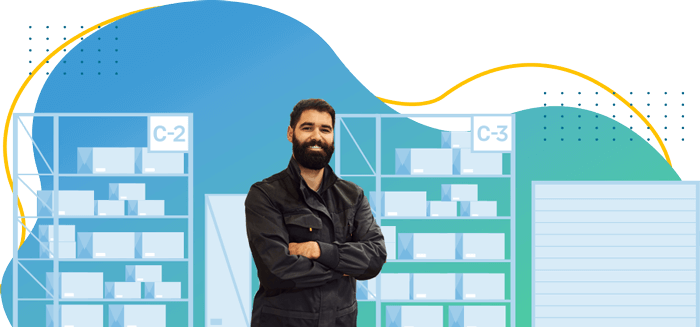 ---
WHY

?
Hear it straight from our users why Acctivate is the inventory management software for QuickBooks they trust

Acctivate is a no-brainer because it is the only software out there that has all these features and also integrates with QuickBooks."

Acctivate makes my life a whole lot easier. I can do a lot of things in a lot less time."

Acctivate helps me have a daily pulse of what's happening in our business and where our influx is coming and our outflux is going."

From where we started with Acctivate, we are 10,000 times more efficient. You can track me on that number, that's real."
Stick with QuickBooks.
Grow with Acctivate.
A power-packed combination for better inventory, order & business management.
Outgrowing QuickBooks?
QuickBooks and Acctivate work very well together. For what we do, we could not have just one, we had to have both."

Azure Sessums
General Manager
Tuxedo Distributors
When a business needs more than QuickBooks for
inventory management, order processing & business analytics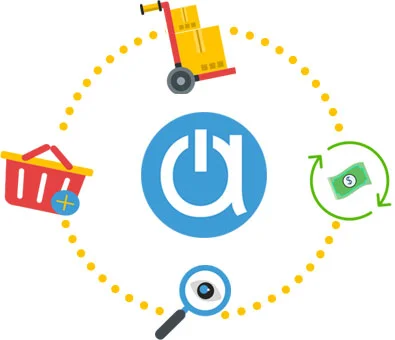 Most businesses are started with

Ideas

Business Plan

Some Inventory

…And QuickBooks
Having dominated the small business accounting software market since the
1990s,
Intuit's QuickBooks is used by
over 80%
of small business in the U.S.
QuickBooks is easy to use and helps
1,000,000s
of businesses
manage their financials and grow their business.

---
Growing Beyond QuickBooks
As a business grows, their needs grow too – and those needs extend beyond accounting. With QuickBooks, inventory management, order processing and other complex tasks can be difficult or simply not possible. The challenges of QuickBooks inventory management almost always lead businesses to a point of using spreadsheets for inventory tracking and having data in disparate systems is inefficient, prone to error and not scalable.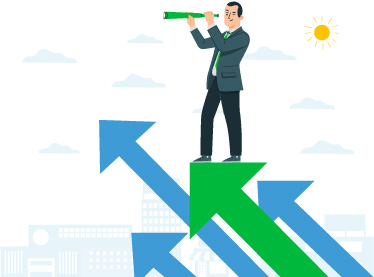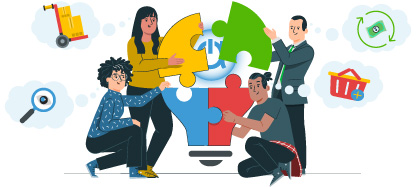 Intuit recognized the need for adding functionality to QuickBooks and created an approved developer program for software companies that provide capabilities that extend beyond QuickBooks' functionality. Acctivate is such an app and provides seamless integration with QuickBooks for inventory management, order processing and business analytics.
---
Acctivate Inventory Management Software for QuickBooks + More
WHAT IS

?
Acctivate is an affordable solution that provides the added functionality growing companies need to better manage their business without requiring them to leave QuickBooks. Inventory, purchasing, order management, and business analytics are gained without changing accounting software.
You already know how to use QuickBooks; it just isn't enough any longer.
With Acctivate for QuickBooks…

Inventory control becomes simplified

No more manual inventory counts

No more spreadsheets tracking products

Lot and serial number tracking handled easily

The hundreds of features needed to manage your inventory and warehouse are at your fingertips. You'll see fewer errors, improved purchasing, and less lost sales due to out of stocks – all which relate to increased profits & happier customers
In addition to QuickBooks, inventory control and warehouse management, a business must have rock solid order management and fulfillment. Similar to QuickBooks' inventory challenges, order management and fulfillment can be a bit tedious in a high volume, multi-channel environment. Acctivate centralizes online, offline, and EDI orders, automating processes and improving order accuracy throughout the order and fulfillment process.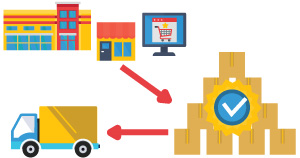 ---
Why do businesses select Acctivate?
Acctivate is affordable. Gaining QuickBooks inventory and business management capabilities doesn't have to be expensive – many users have found the software pays for itself within the first few months.

A connected business is a productive one. Acctivate integrates with leading shopping cart providers, EDI translation software, Crystal Reports, productivity and document storage solutions, and of course, QuickBooks. Inventory, purchasing, warehousing, multi-channel sales, order fulfillment, and customer service are centralized in Acctivate, with real-time, on-demand user access to Acctivate, QuickBooks and integrated services information.
Growing businesses need their software to keep up with their growth pace. With Acctivate, you won't get locked into underpowered software that can't scale. Acctivate QuickBooks inventory management software can handle substantial business volume and the addition of virtually unlimited staff on the system, locally or globally.
Inventory management software for QuickBooks for however you work
In the cloud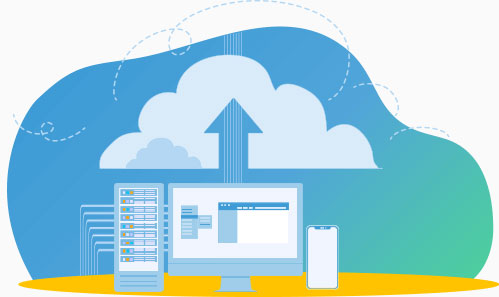 Acctivate Inventory Management Software for QuickBooks is available in the cloud or on premise letting you choose which deployment is right for your business.
On premise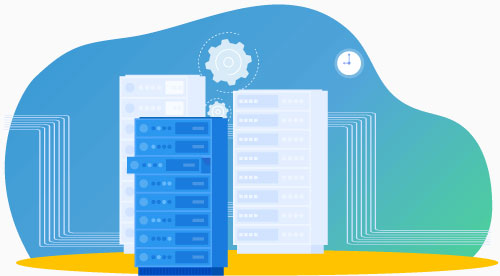 Same functionality. Same power. Your choice.
Optimize Your Inventory & Business Management
Talk to our team of product experts and see if Acctivate is right for your business.
Call us at 817-870-1311