The inventory tracking solution to keep up with today's business demands
Most business owners have inventory to control, products to buy, sales to make, customers to keep happy and a business to manage. And, if you are like most business owners, you are probably thinking, "How do I keep up with it all?"
The answer is to look to technology for assistance, and specifically, inventory tracking software that easily and accurately manages inventory as it flows through the business, with tools to handle customers from sales to customer service, and with visibility throughout the process in real-time.
Acctivate inventory tracking solution does that and more.
Acctivate – the inventory tracking solution trusted by growing businesses
Acctivate is the inventory tracking solution for inventory, purchasing, customer service, and business management needs.
Award-winning & affordable, Acctivate has the advanced features you need to:
The result? An inventory tracking software solution to manage and coordinate the processes, tasks, resources, information, and functions across your business.
An inventory tracking solution to maximize purchasing management
In today's competitive environment, purchasing the right inventory at the right time has never been more important.
Easy access to analysis and history promotes better purchasing decisions. Acctivate places that information and advanced purchasing management tools for efficient management of tasks and vendors at purchasing managers' fingertips enabling…
Better what, when & quantity decisions using forecasting & trend analysis
Improved vendor management based on vendor performance history & true cost analysis
Reduced out of stocks with low stock alerts
Fast & easy ordering including reorders, purchase orders, special orders & drop ship orders
Simplified daily task management with real-world capabilities like the ability to correct or delete a vendor bill after posting to QuickBooks or managing backorders within a purchase order
Global purchasing with multi-currency & landed cost support
---
Acctivate inventory tracking solution user, MR BOX

---
An inventory tracking solution with advanced inventory control
Industry experts estimate businesses can achieve 20 – 50% profitability increases by increasing inventory control with an inventory management software solution, which typically includes software, processes and procedures.
At the core of Acctivate are the inventory management features needed to manage inventory & warehousing including…
Multiple location management. Manage one or more, physical or virtual warehouses or locations in real-time with separate general ledger accounts by warehouse.
Advanced bill of materials. Whether products are made to stock, made on demand or a combination of the two, a multi-level bill of materials specifies the components used to build a product and can be used for products designated as either an assembly or a kit.
Trace and track an unlimited amount of products by lot number or serial number back to suppliers, through outsourcers or to customers.
Barcoding & mobile solutions increase speed, accuracy & efficiency and can be implemented throughout the business  – for the warehouse, outside sales, route management or for workflow management.
Multiple units of measure. Acctivate's flexible multiple units of measure functionality allows primary and relative alternate units of measure for order-taking, purchasing and packaging to be used for each product in the inventory.
Large quantity SKU management & product lookup. Acctivate's product screen has real-time visibility & product lookup by SKU, UPC, OEM or aftermarket number, customer number, description, or serial number.
Learn more about Acctivate's inventory management features
---
Acctivate inventory tracking solution user, Driven Racing Oil

---
An inventory tracking solution to manage sales, order fulfillment & customer service
High-quality sales, order fulfillment and customer service tools are critical for acquiring and maintaining delighted, loyal customers.
Those required tools must handle customer's needs across multiple channels, facilitate the processing of their orders promptly & accurately, and place real-time information at the fingertips of those assisting customers after the sale.
Acctivate's extensive sales management, order fulfillment and customer service capabilities, all with real-time access to inventory, include:
Sales opportunity management from lead to sale, including 1 click quotes to orders
Multi-channel sales & customer management for online, offline, mobile, fax, mail order, telephone order, and catalog orders
Automated synchronization of orders, tracking information, product availability and customers between major eCommerce web store platforms and Acctivate
Fully compliant, end-to-end, automated EDI solutions
Sell products in the currency of your customers with Acctivate's multi-currency
Advanced order fulfillment coordinating picking, packing, shipping, and tracking
Real-time customer history & inventory quantities available to all system users
Easy, efficient RMA handling
---
Acctivate inventory tracking solution user, BergHOFF

---
Software solution for tracking inventory to understand, manage & grow your business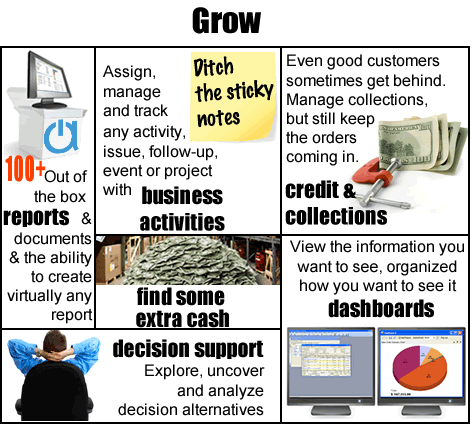 Managing a business is challenging enough with so many daily tasks and decisions to be made, yet to grow a business, you need to consistently understand your customers, your vendors and your overall business.
Technology is the solution large corporations use to understand and grow their business, and small to mid-sized businesses can as well.
Acctivate helps managers with daily task management & oversight with:
100+ standard reports & documents & the ability to create virtually any report with Crystal Reports
Business activities & alerts to facilitate the company-wide sharing of information and task management tracking
User-configurable dashboards for fast, real-time viewing of information
Cloud-based file sharing & document management for anytime, anywhere access
Automatic sales tax calculation & management with direct integration to AvaTax, a cloud-based sales tax solution
and to analyze and improve decision-making with a deeper understanding of:
Customers – who they are, when they last purchased & predict when they will purchase again
Vendors – how they are performing & how often they deliver on-time
Business – examine past performance, determine where improvements are needed, anticipate trends & identify opportunities
---
Acctivate inventory tracking software solution user, DataRay

---
The Acctivate difference
Inventory tracking software with flexibility and support
Having the know-how and flexibility to configure software into what your business needs is what makes Acctivate unique.
How features are deployed within a business – that is where Acctivate's flexibility and support staff makes the difference.  The Acctivate team works with each company to understand their business environment and their goals, develops a solution to meet them, trains users before they go live, and has numerous support tools available after launch.
---
Acctivate Software for tracking inventory user, American Standard Water Heaters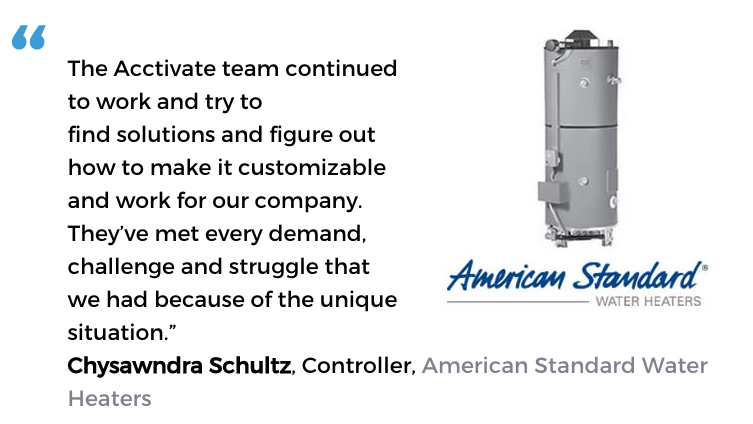 ---
All integration is not equal
When it comes to integration, there are two important aspects that can significantly impact business operations.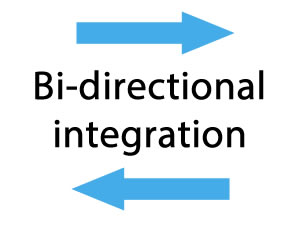 First, is the integration one-way or bi-directional? Since many small to mid-sized businesses use QuickBooks for accounting, let's use some real-world examples of the benefits of bi-directional integration versus one-way between QuickBooks and Acctivate inventory software.
With bi-directional integration, all customer-related and vendor-related transactions automatically occur in both QuickBooks & Acctivate. If you add a customer in QuickBooks, the customer is automatically added in Acctivate. If you pay a bill or receive a check in QuickBooks, the payment is automatically recorded in Acctivate. Bi-directional integration is the tightest integration possible and provides an easier, faster and more accurate environment.
The second consideration – in addition to QuickBooks, Acctivate integrates with numerous other best of breed software providers like shopping carts, shipping services, EDI translation software and productivity solutions, providing you the flexibility to select the best providers in each of these areas for your business needs.
---
Acctivate inventory tracking software user, KIND Snacks

---
Reliability, value and affordability
Acctivate is easy to use, feature-rich, affordable and has been awarded multiple times by The Sleeter Group, the recognized leader in the accounting industry for evaluating applications, with their Awesome Application award.