The Future of Wholesale Distribution
Built For


What does the future of wholesale distribution hold? Within the next ten years what can wholesalers expect to see alter in day-to-day and overall operations?
Several pieces about the future of wholesale distribution exist and have offered somewhat of a consensus. The future is about automation, big data, and highly sophisticated technology, including robotics.
While it is important to speak to the topics listed above, the future of wholesale distribution does offer a few more areas of change worth exploring, as well as address the challenge of a further disrupted and shifting global supply chains.
Are you ready? Let's dive in!
The Future of Wholesale Distribution: Omnichannel or Die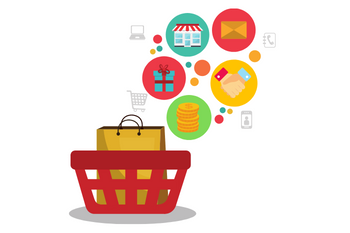 Omnichannel already exists, yes, but within in the next ten years, it will be at the forefront of the future of wholesale distribution. In the last few years, having omnichannel sales has already grown to a level of immense importance, and that trend is not likely to ever back track. While it is hard to imagine physical store fronts losing importance for D2C retailers, for wholesalers, the need to have a store front will be more of a choice than a requirement. However, that means the rest of the sales channels will need to be optimized and require investment to ensure there are no gaps anywhere, particularly with eCommerce and EDI.
The more advanced technology and the internet become, the greater need for the fastest running web stores, high-quality user experience, and no disruptions from quote to ordering. EDI can only be expected to become more sophisticated and more intelligent, furthering eliminating any need for manual intervention. Fleshing out your omnichannel to continue to be relevant over the next ten years starts with having the proper inventory and business management software already engaged and the right partners selected to work with or use as a VPN (for EDI). Wholesalers holding onto the past and hesitating to innovate to meet the omnichannel of the future will inevitably be left behind.
The Future of Wholesale Distribution: One Stop Shop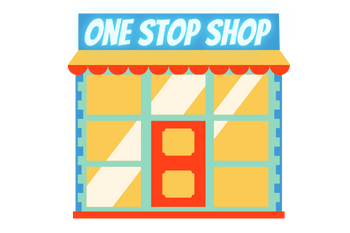 Not too long ago, wholesaling was wholesaling. It was a wholesale product stored in a warehouse with a straightforward business model – find customers who need your product, sell the product wholesale, keep them coming back. But, as we are all aware, times have changed, and will keep on changing until the world as we once knew it ceases to exist. A new trend leading the future of wholesale distribution is altering businesses models and diversifying business interests.
The wholesaler of the future is not just a wholesaler, but a service provider, a D2C retailer, and a customer concierge. However, don't worry about changing your entire organization overnight, and instead, ensure you have the correct tools in place, a loyal customer base, and a steady cash flow before expanding into new markets and providing new services. The future starts with now!
The Future of Wholesale Distribution: Going Local, Going Global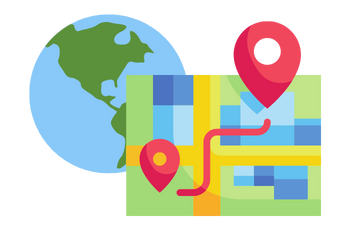 When business went global by the way of the internet and advanced transportation, it changed the way of the world. True, while globalization itself allegedly began at the tail end of the 15th century, it was nothing like it is today, or even 50 years ago. However, as anyone who follows current events knows, the geopolitical landscape is shifting, and what the global marketplace will look like in the next ten years can be speculated about, but is as of now, unknowable. Alongside that, we are still reeling from supply chain disruptions that began in 2020, and the knowledge of how quickly the entire global supply chain can be upended isn't going to leave us anytime soon.
Many predictions for the future of wholesale distribution revolve around wholesalers investing time in finding more local suppliers and markets, and a continuing education on trade restrictions and regulations. However, just because the emphasis here is by sourcing based on your own geographic dependencies, don't leave global sales behind. Just be prepared!
The Future of Wholesale Distribution: What Now?
The next ten years is going to fly by, don't waste your time. If you are operating without a fully loaded inventory and business management software to optimize, fortify, and grow your wholesale distribution operations, you may not make to that robotically controlled warehouse of your dreams. Find a seamlessly compatible software to integrate with QuickBooks and watch the beginning of your new future unfold.
Find Out More!
Learn more about Acctivate Inventory Software by connecting with our product experts.
Call us at 817-870-1311