Wholesale Distribution Industry Domination with Better Inventory Management
Built For



The wholesale distribution industry plays a key role in the supply chain, typically existing as a link between manufacturers and retailers.
Wholesale distributors manage wholesale purchases of a product, and usually do not sell directly to the consumer. The wholesale distribution industry helps facilitate B2B transactions across the supply chain. The needs of wholesale distributors vary across industry, but a few challenges remain consistent across the spectrum. Every wholesale distributor can benefit from efficient and effective mobile warehouse management and full visibility of omni channel order operations while having a reliable, integrated financial management system.
Problems commonly faced by the wholesale distribution industry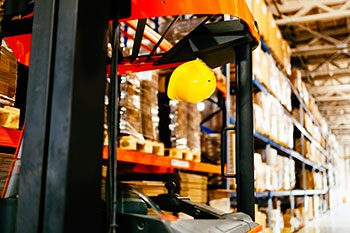 As we live in an era of rapid technological advancement, challenges faced among companies in the wholesale distribution industry can stem from an increase in demand from manufacturers. While logistics and supply chain functions adapt to growing technology capabilities, manufacturers are able to sell in higher volumes to customers in a shorter period of time. To adapt to a higher volume of orders, wholesale distributors are seeking solutions to eliminate bottlenecks which entails either adding more labor or becoming more efficient in warehouse operations. Greater demand and larger workloads call for more efficient and reliable technology to minimize human errors and streamline processes to improve overall operations.
Effective warehouse management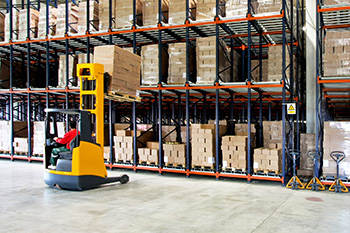 A highly-functional warehouse is the foundation for success in the wholesale distribution industry. Warehouses with large inventories can especially benefit from barcode technology to pick and fulfill orders, as well as for keeping up-to-date records of current stocking levels. Barcoding technology creates a real-time connection between the warehouse and the front office. Having a means of reliable data communication eliminates chances of human error and provides accurate inventory levels, resulting in less stock outs and more accurate and fast purchasing decisions. Businesses with large inventories in the wholesale distribution industry frequently face the problem of stale inventory in the warehouse due to lack of access to accurate inventory data, causing the cash flow of the business to become irregulated. This problem can be reduced with the visibility and business intelligence that barcoding technology and a warehouse management solution provides.
Omni channel sales management
A business cannot grow to its full potential if it cannot reach customers who utilize different purchasing channels such as eCommerce and EDI, as well as traditional sales channels like face-to-face or over the phone. Omni channel order fulfillment enables a wholesaler to reach a wider variety of businesses and expand its reach within the wholesale distribution industry. Omni channel sales capabilities allow distributors to manage and fulfill high-volume orders while continuing to provide quality customer service.
Omni channel sales tools allow distributors of all sizes to work with big box retailers by utilizing automated EDI. In addition to expanding EDI functions and capabilities, omni channel sales also include compatibility with different eCommerce platforms, such as Shopify, WooCommerce, eBay and Amazon, to name a few. The ability to centralize orders from all sales channels into one order management and fulfillment platform is the key to achieving efficiency and accuracy and maximizing profitability.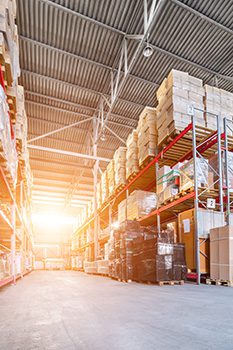 Acctivate: The warehouse and order management solution for the wholesale distribution industry
Acctivate's warehouse intelligence and omni channel centralization features, combined with the ability to access current stocking levels and visualize the entire order fulfillment process in real time, place a powerful wholesale distribution industry solution at the fingertips of users. Additionally, Acctivate's bi-directional integration with QuickBooks provides a solution to continue to grow while still using QuickBooks. An integrated financial, inventory, and order management system is a straight forward method to achieve growth related business goals while becoming more centralized and efficient.
Find Out More!
Learn more about Acctivate Inventory Software by connecting with our product experts.
Call us at 817-870-1311