As a small business, you may feel you don't have the right resources or enough time to manage inventory. However, with these five practices, you can ensure efficient inventory management for your business.
My accounting knowledge has been a great compliment for my role in implementation of inventory management software. Because I took managerial accounting courses, which is cost accounting, I fully understand the inner workings of the flow of inventory through a business, as well as how everything affects the general ledger. Having an extensive knowledge of how these processes all work and why they work the way they do, gives me the ability to explain all of this information with confidence to the customers I work with.
One of my main responsibilities is helping businesses enhance and maximize their inventory practices in a way that's manageable throughout their entire business. For those businesses looking to make their inventory management practices more efficient, here are five steps on how to manage inventory more effectively.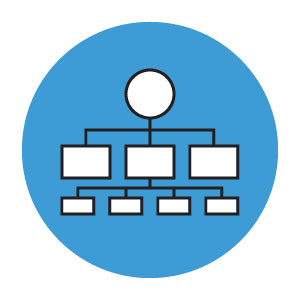 1. Clearly laid out processes
When there aren't clear processes, things can get out of order — and out of hand — quickly. So, one of the most important things you can do to ensure successful inventory management is to clearly map out all processes within your organization. When each process is laid out clearly, there is no question on what to do next.
An inventory management system is a perfect example of having clearly outlined processes. With an inventory management system, you are able to outline every step of the sales and purchasing process — from Quote to Invoice, as well as Purchase Order through Receipt and Invoicing.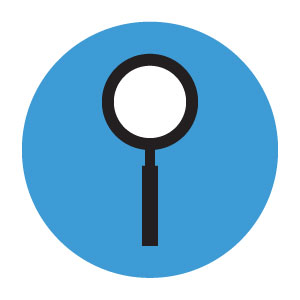 2. Proper means of identification for items
With processes laid out, the next step to successful inventory management is having a proper way to identify and keep track of items.
Surprisingly, there are a lot of businesses keeping track of their inventory with Excel spreadsheets or other spreadsheet applications. When your business requires more complex means of identification such as lot or serial number control, spreadsheets don't provide the proper means of identification for your items, nor do spreadsheets require users to enter all the necessary information.
For instance, Excel doesn't require pertinent inventory tracking information to be entered when processing transactions, which means users can forget to add required information because they were never prompted. This method is prone to human error, as the person posting the transaction may not enter in the correct data.
However, using an inventory management software allows businesses to track things such as multiple units of measure for an item, as opposed to having to track multiple items as "breaks" of different units (box, each, pack, etc.). The system gives you the ability to see the total on hand quantities from one window which you can sell or purchase in alternate units of measure.
Additionally with inventory management software, you are able to have unique identifiers such as lot and serial numbers as well. Being able to identify all the different ways to pack your item, whether in receiving or selling, enables users to quickly see how much is actually available for sale because it's all under the same product ID, as opposed to having to view product information in multiple places.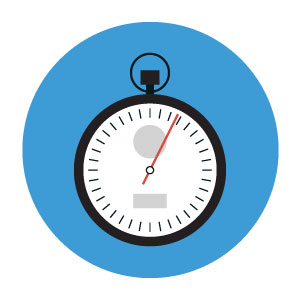 3. Timely posting of inventory transactions
Timing is key with inventory management. This is definitely the case when using cost methods that rely on transaction dates, such as First-In-First-Out (FIFO) and Last-In-First-Out (LIFO). If you're closing your books on a regular basis, you'll also need timely posting of transactions. By posting transactions in a timely manner, inventory costs are kept as accurate as possible.
You'll also want accurate numbers when selling items to your customers or creating work orders to build assemblies. All of the numbers for On Hand and Available for Sale are based on posted transactions. When you get behind in posting, those numbers will not be accurate. Without timely posting, you could run into an instance of, "We promised the items to be sent out tomorrow, but we don't actually have it in stock".
With inventory management software, however, your business can rely on real-time inventory information.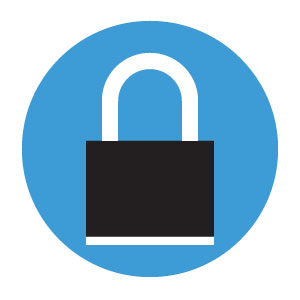 4. Internal controls
While this isn't always an option for small businesses, if there are enough users to split out responsibilities, ensure that there aren't mixed duties.
To give you an example, optimally, the person running your accounts payable shouldn't be the same person running your receivables. As a business, it's always good to have someone else involved before the final posting to ensure all the necessary information is there and verified.
Using an inventory management system with specific user permissions can give you the internal controls you need to ensure proper business practices. This gives you the ability to, do things like block certain people from seeing product cost information. Maybe you don't want all users to post certain transactions. This is also a function of internal controls via permissions.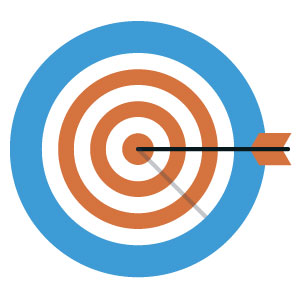 5. Accuracy with 3rd party integrations
Your business may use, or plan to use, features for your growing business such as electronic data interchange (EDI) and web store services. Therefore, it is crucial to consider the integration of your inventory system with the services your business will be needing.
Some systems integrate directly with EDI providers, as well as integrate directly with web store platforms. You will want to make sure the inventory management system you decide to use can work with each "piece of the puzzle". Integration is key in making sure lines of communication are open, which will ensure accuracy when inventory is obtained.
You can learn more about Acctivate's EDI integration here. To learn about eCommerce and webstore integration and how it works, check out our informational page.
Putting it all together
So we discussed five components of successful inventory management: clearly laid out processes, proper means of identification for items, timely posting of transactions, internal controls, and accuracy with 3rd party integrations. However, there are plenty of other ways to fine-tune and adjust your inventory practices for efficient inventory management.
For another great read, you can check out this blog article to learn how automation makes inventory management simpler yet more powerful.
Find Out More!
Learn more about Acctivate Inventory Software by connecting with our product experts.
Call us at 817-870-1311